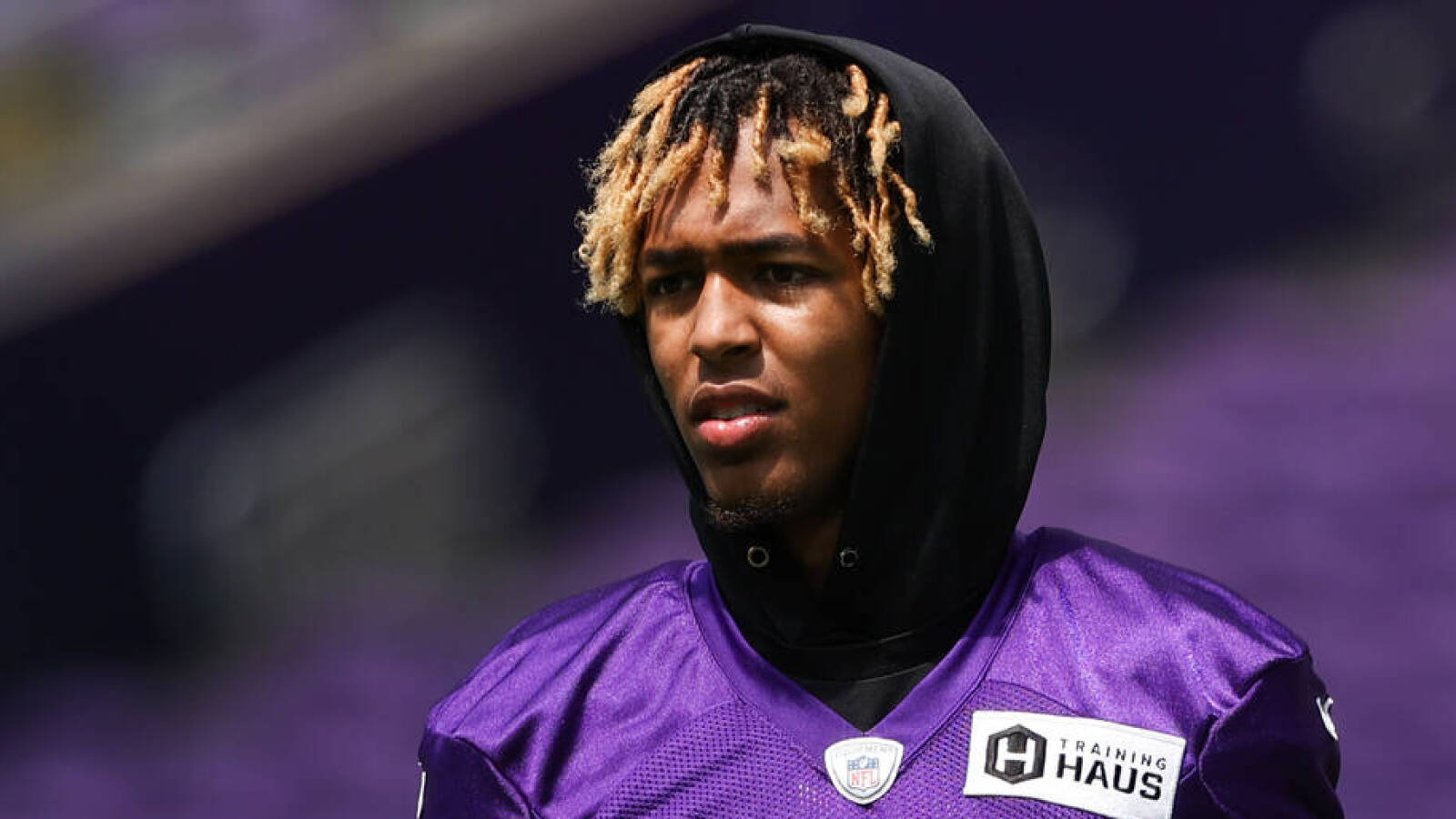 It's been a rocky few weeks for Minnesota Vikings cornerback Cam Dantzler.
The former third-round pick had a rough go of things in a 24-7 loss to the Philadelphia Eagles on Monday Night Football two weeks ago, getting benched in the third quarter in favor of Akayleb Evans after allowing six receptions on nine targets for 84 yards and a touchdown, according to Pro Football Focus.
And though he played every defensive snap in Minnesota's 28-24 win over the Detroit Lions last week, Dantzler was burned again in coverage, allowing seven completions on seven targets for 94 yards. 
Those struggles, as one Vikings insider sees it, could lead to Dantzler potentially losing his job once 2022 second-round pick Andrew Booth Jr. returns from a quad injury he's been dealing with since Week 2.
"Dantzler is a talented player; I don't think he's in the right spot a lot of times," SKOR North's Judd Zulgad recently said on the Mackey & Judd podcast. "I think there's a coaching frustration there. I wonder if (Andrew) Booth will end up challenging him because they clearly like him, he got some first team snaps in training camp, he was a second-round pick, but he would have been a first-round pick if not for the injury problem.

"…I wouldn't be shocked if Booth can stay on the field consistently, if there is a switch there at the starting job at some point if Dantzler continues to struggle with what I think comes down to assignments more so than anything."