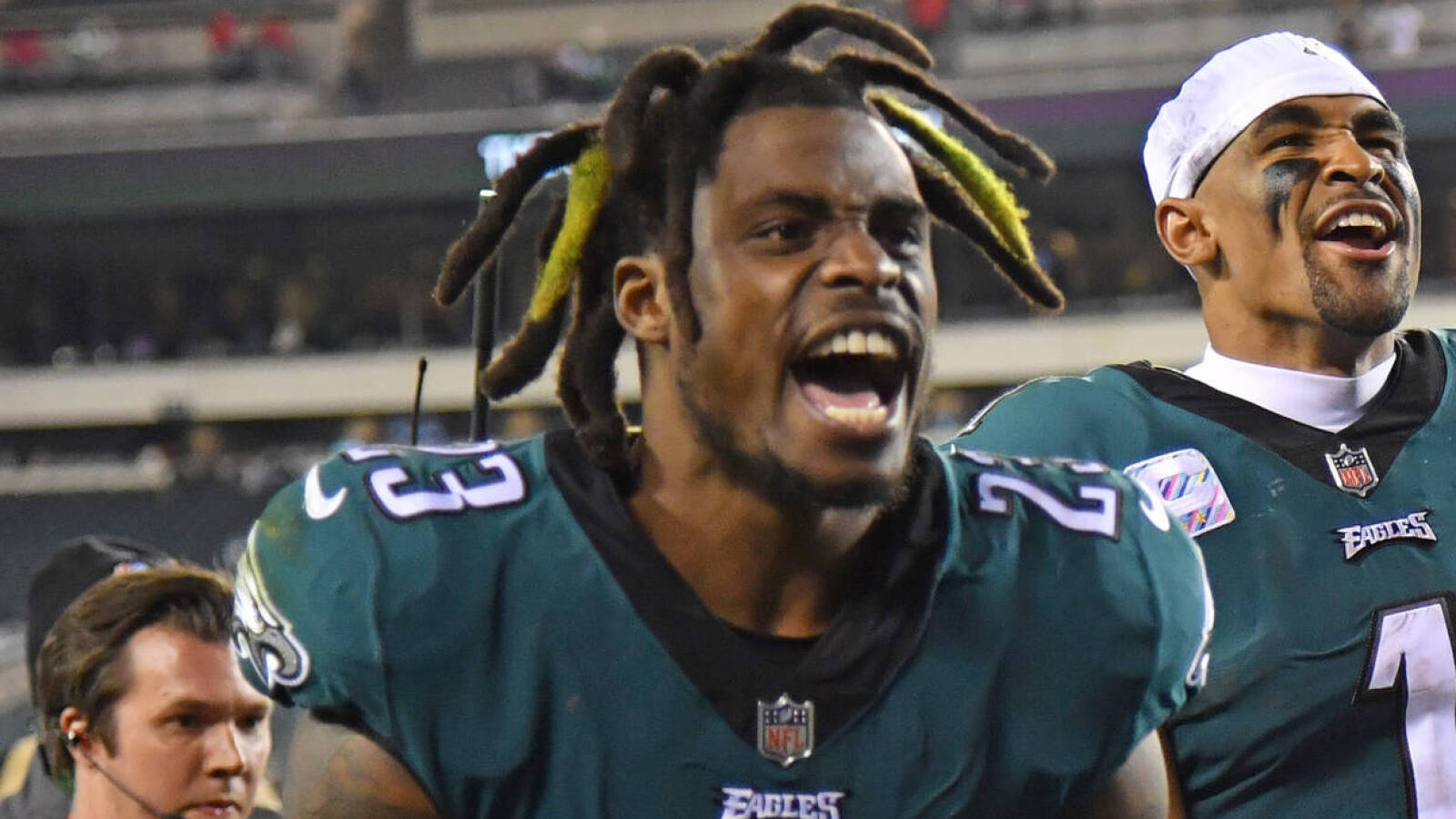 When C.J. Gardner-Johnson dove for his second interception of the game this past Sunday, he closed the door on a potential Cowboys comeback.
Philadelphia's 26-17 win wasn't just over the Dallas Cowboys. It was salt in the wound for New Orleans after two offseason trades between the franchises have the Eagles set up for sustained success and the Saints few paths to improve.
On Apr. 4, Philadelphia acquired the No. 18 pick in the 2022 draft from New Orleans, as well as their 2023 first-round pick. The Eagles – owners of three 2022 first-round picks – sent Nos. 16 and 19 to New Orleans. 
The Eagles kept their previously acquired No. 15 pick from Miami, leaving them with that pick and No. 18.
The Eagles then used the No. 15 pick as the key asset in a package of draft picks to move up two spots to select defensive tackle Jordan Davis. Per Pro Football Focus, Davis grades as the 15th best interior lineman out of 121. 
As for the No.18 pick, they used that as the main piece in a trade that brought wide receiver A.J. Brown to Philadelphia. He has 33 receptions for 503 yards and two touchdowns this season.
New Orleans (2-4) has struggled out of the gate with questions swirling around the quarterback position. Per ESPN, their 2023 draft pick projects at No. 8 and has a 60.9 percent chance of being a top-10 pick. For a team that may not have a franchise QB on its roster, not having that projected top-10 pick is a crushing blow. The fact that it's going to a conference rival that stands at 6-0 adds insult to injury.
Where does Gardner-Johnson fit in all of this? On Aug. 30, the Saints traded the fiery defensive back to the Eagles. Per Ian Rapoport, New Orleans wasn't going to invest in him long-term, so trading Gardner-Johnson was their best bet at getting a valuable asset in return. 
The Eagles aren't feeling sorry for the team it's looking like they fleeced in the offseason. After their Sunday night win, Gardner-Johnson was asked whether he felt the Eagles made a statement.
In his response, he left a message that should strike fear in the league's 31 other franchises, but mostly the Saints.
"This is where you put your foot on their neck."