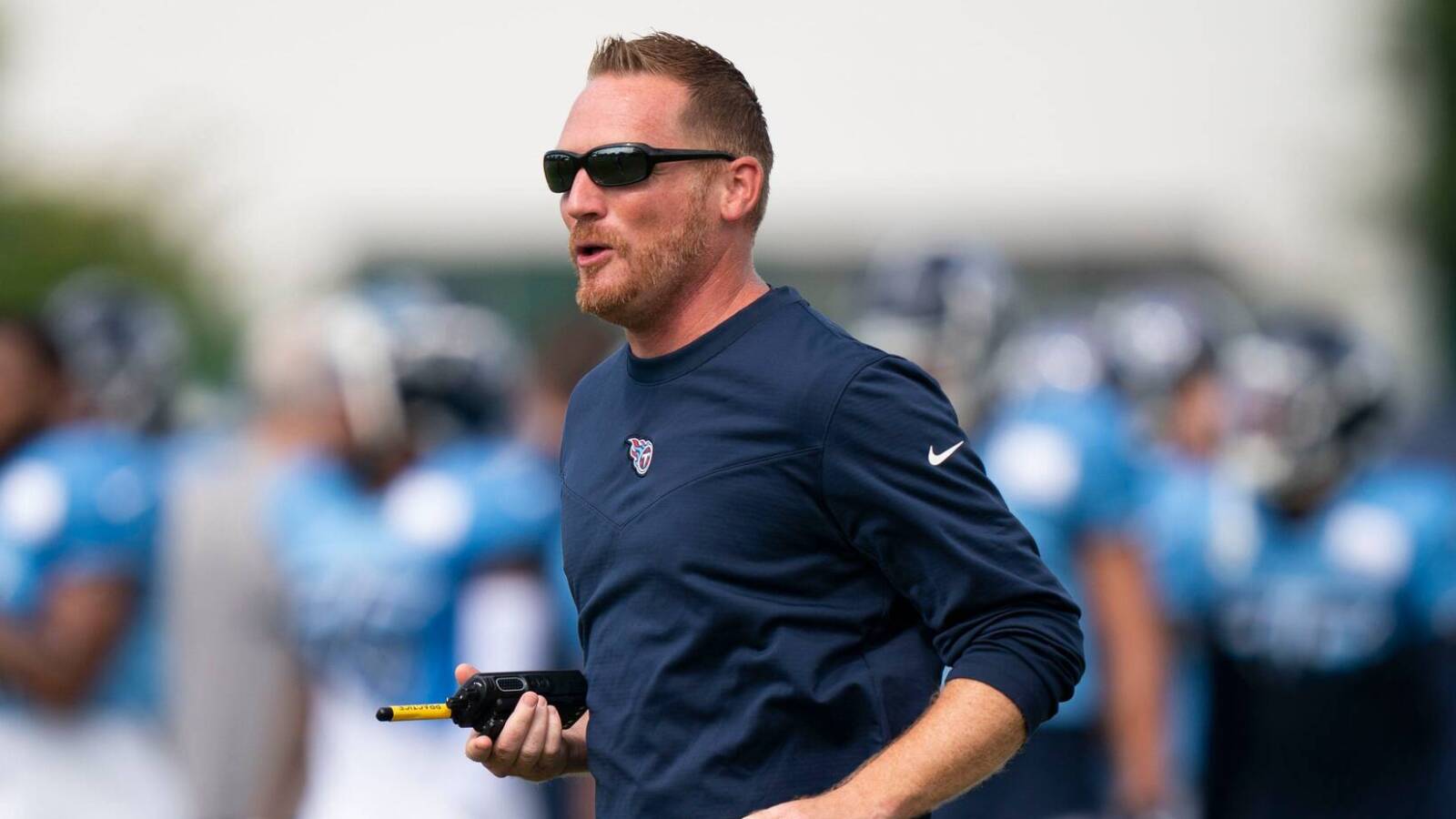 Tennessee Titans offensive coordinator Todd Downing is apparently keeping his job until further notice. 
Per Nick Suss of the Nashville Tennessean, Titans head coach Mike Vrabel told reporters Tuesday that Downing is continuing his duties after the coordinator was arrested early Friday morning on suspicion of driving under the influence and speeding. 
"We'll continue forward with how things work with Todd as our offensive coordinator, but those things can change," Vrabel explained as his 7-3 Titans prepare to host the 6-4 Cincinnati Bengals this coming Sunday. "I want to make sure everybody understands that. At any point in time, we can hear from the league. The legal process, those things can obviously change. I want to make sure everybody understands that." 
As mentioned by the NFL's website, Downing was pulled over at around 2:30 a.m. local time Friday after the Titans returned home from their 27-17 win at the Green Bay Packers on Thursday night. It was later learned that Downing and/or the Titans may have violated an NFL policy that prohibits alcohol on team planes or buses, and the league subsequently threatened teams with "significant discipline" for violating that policy. 
"I think in my experience, the organization's experience, we'll just wait for everything to play out," Vrabel said about why the Titans are waiting on the league before making any decision on potentially punishing Downing. "Obviously if the decisions that we make require us to be held accountable, we'll absolutely do that." 
It's understandable Vrabel would be keen on avoiding any distractions considering his team's run of form. The Titans began the season with back-to-back losses but have since won seven of eight games and sit atop the AFC South standings ahead of the second-place Indianapolis Colts (4-6-1). 
Vrabel did not say Tuesday who would serve as offensive coordinator if Downing was made unavailable either by the club or the NFL.