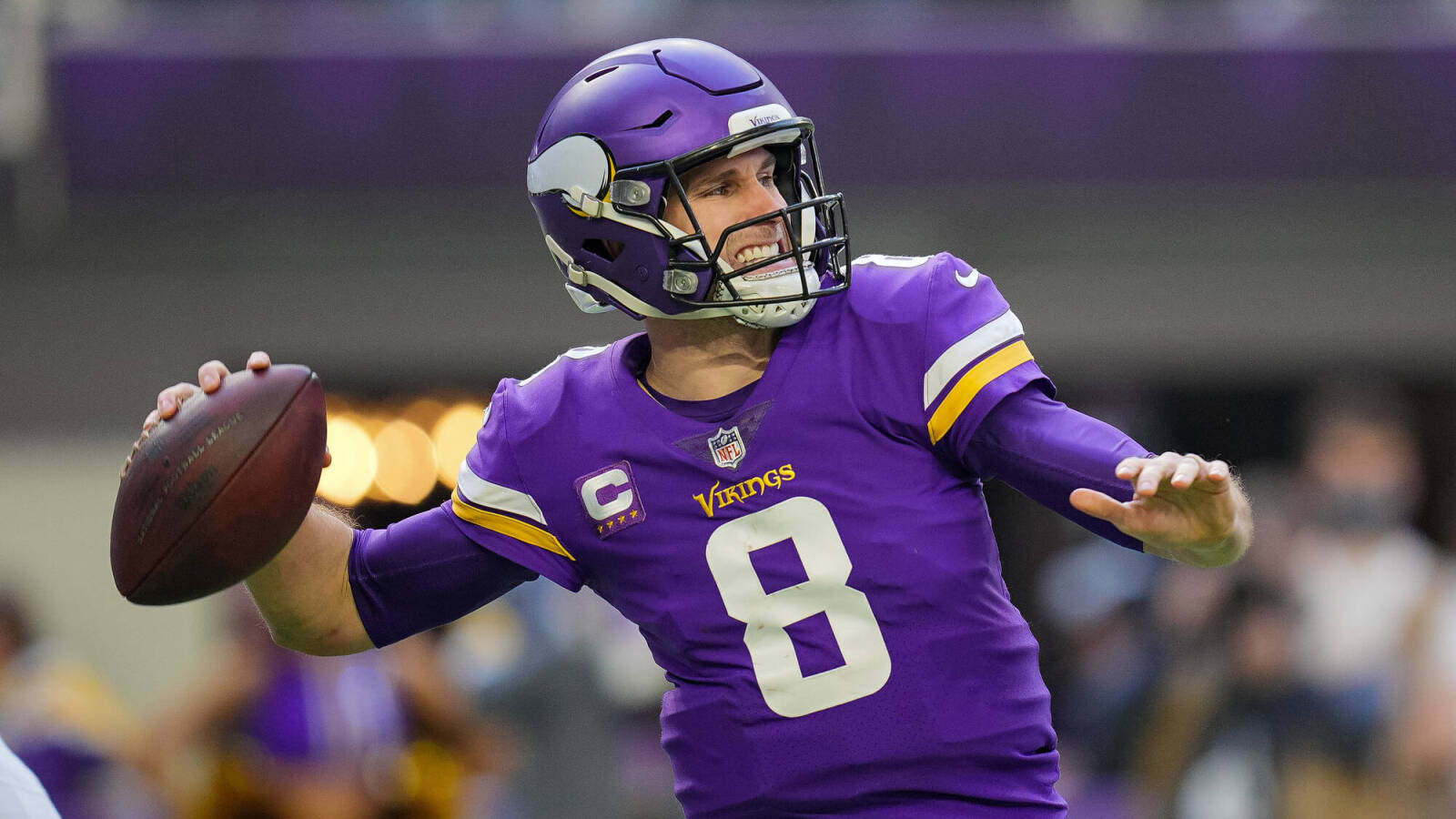 Kirk Cousins is a good QB. Not great. Not bad. Good. The difference between Cousins and elite throwers of the football like an Aaron Rodgers or a Patrick Mahomes is that when the defense is struggling and pass-catchers are having a hard time, the elite players always know how to elevate the team. Cousins is not that kind of quarterback. But he is a very quality signal-caller that has a high football IQ and knows how to exploit holes in opposing defenses. 
Cousins has a career record of 59-59-2. That is right on the .500 line. But when he played in Washington for his first six career years, those teams were inconsistent. Cousins was able to work his way up from being a backup to becoming a Pro Bowl-caliber quarterback. In his last seven career seasons (starting in 2015), he has thrown at least 25 touchdowns and has had a passer rating of 93.9 or higher. He has only taken his teams to the postseason three times as a starter. However, the very compelling case could be made that getting to the postseason and winning is all about the team as a whole as opposed to one player. In six of his seven years as a starting quarterback, he has thrown for at least 4,000 yards and thrown and interception on less than 2.5% of throws. 
The former Michigan State Spartan is an above-average quarterback, especially when it comes to statistics. He's just played on some inconsistent teams. Playing in the same division as Aaron Rodgers and the Green Bay Packers doesn't always help. Talented teammates like RB Dalvin Cook have had an injury history. He's played for five different head coaches in 10 seasons. The reason his teams have not performed the best is not all on him. Teams win together. Teams lose together. 
Cousins is a three-time Pro-Bowler who has a very good team in 2022. First-year head coach Kevin O'Connell was his QB coach in Washington in 2017. He has a great duo of receivers in Justin Jefferson and Adam Thielen. Dalvin Cook has been able to stay healthy at running back. The defense appears to be talented with FS Harrison Smith and MLB Eric Kendricks leading the way. If Cousins plays well, which he generally has for most of his career, Minnesota should be in prime contention for a playoff appearance this January.