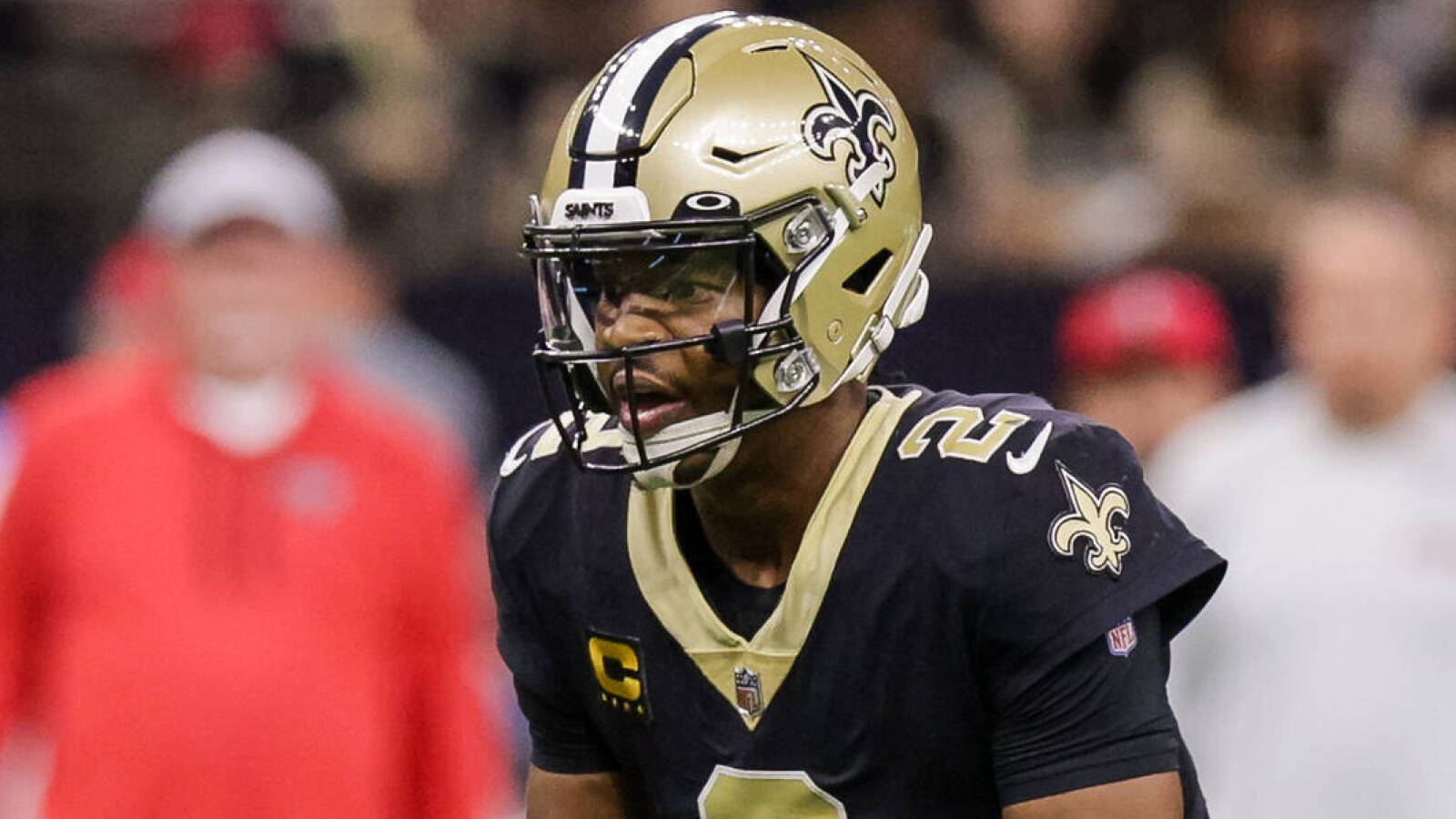 New Orleans Saints head coach Dennis Allen remains adamant that quarterback Jameis Winston (ankle, back) will remain the team's starter as long as he can successfully manage the pain associated with his injuries. With the Saints deciding to roll with the former No, 1 overall pick despite the injuries and early-season struggles, they'll need to adjust their offensive approach, and fast, if they want to keep up with the NFC's elite.
The Saints' pass-first offensive philosophy has yet to find a rhythm, and the team will need to lean on a rushing attack that's averaging five-and-a-half yards per attempt to get them over this early season hurdle. While doing so goes against the resources general manager Mickey Loomis spent on the team this off-season, it represents their best chance at success.
During the first three games, the Saints are passing on 69.4% of their plays, per Pro Football Focus. That approach has put the team in multiple difficult situations; 64% of the team's third-down attempts this season have come with the Saints' offense needing five yards or more to convert.
While Winston's arm strength is one of his better attributes, it hasn't translated to success in those situations. The team has converted just 32% of these attempts, and that included two conversions due to a defensive penalty. But when the team needs four yards or less, they convert 50% of the time.
To get into those more favorable situations, the team will need to rely on running backs Alvin Kamara and Mark Ingram, as well as the short passing game that defined the final seasons of Drew Brees' tenure.
From 2018-2020, nearly 65.5% of Brees' attempts traveled less than ten yards downfield, per PFF. This season, 47.8% of Winston's attempts are within that range, despite his 80% completion rate on those throws to go along with two touchdowns and zero interceptions, per PFF.
But it makes sense why the team would attempt to stretch the field with a vertical passing game considering the resources spent on key positions in the offseason.
The Saints traded a 2023 first-round pick and a 2024 second-round pick to move up in this past April's NFL draft to require wide receiver Chris Olave and offensive tackle Trevor Penning. Those moves, along with resigning Winston and signing free-agent wide receiver Jarvis Landry, were meant to propel the Saints' passing attack from the bottom of the league and back into its upper echelon.
And while that hasn't happened, Winston has demonstrated that he's most effective on shorter passes, while the running game has produced yards when called upon and the defense has done its fair share to stymie opposing quarterbacks. There are plenty of organizations that would love to have a running game and defense of the same caliber as the Saints. They'll need to lean on those pieces to return to relevance this season.
Considering what the Saints gave up getting to this point, that feels like a failure. Loomis made a bet in the offseason that if healthy and given enough playmakers, Winston would be able to lead this team back to the postseason.
The early returns show the Saints miscalculated their odds.