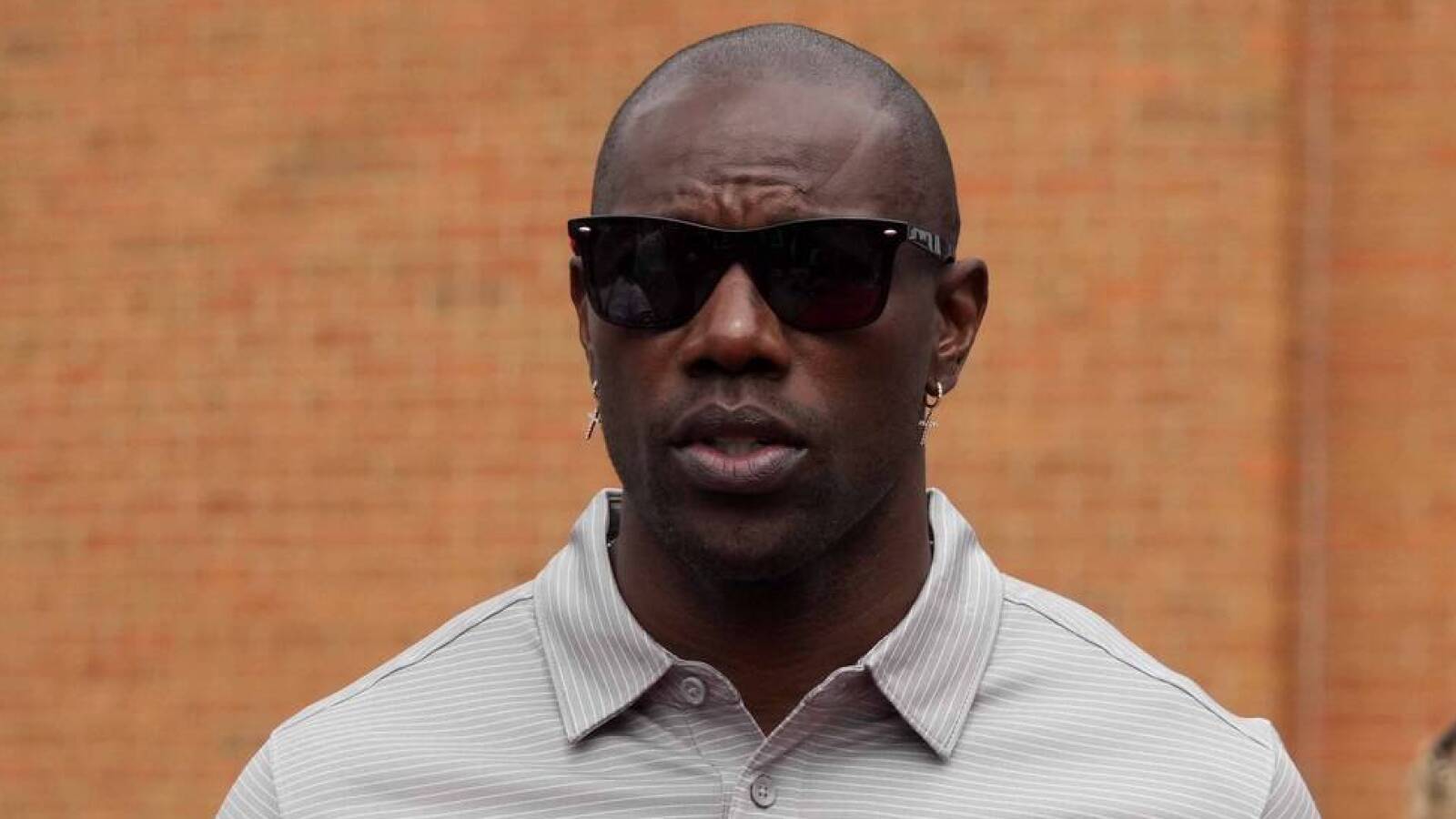 Hall of Famer Terrell Owens says he has contacted San Francisco 49ers CEO Jed York about lending a helping hand this holiday season. 
"Hey look, man, I've already kind of sprinkled some words out there," Owens explained during an appearance on 95.7 The Game's "The Morning Roast," according to Logan Mullen of Audacy. "Like yo, if you guys need a receiver, I'm good. Listen here: third down, red zone, trust me. I'm a very valuable asset.

"I've been training … I'm already ready, I've already reached out to Jed York, I've already told him, 'Yo, if you need somebody, I'm definitely a viable (option).'" 
Owens originally featured for the 49ers from 1996-2003, but last played in the NFL during the 2010 campaign. The all-time great who turned 49 years old on Wednesday has repeatedly teased comebacks to the league but more recently was in headlines due to an incident that involved him striking a man outside of a CVS.
Owens was speaking days after the 49ers lost starting quarterback Jimmy Garoppolo through at least a portion of the playoffs to a broken foot Garoppolo suffered this past Sunday. 
Rookie Brock Purdy, who completed 25-of-37 passes for 210 yards with two touchdowns and one interception against the Miami Dolphins in relief of Garoppolo, is now atop San Francisco's depth chart.
"This guy definitely didn't seem like he was 'Mr. Irrelevant' in the draft," Owens said about Purdy's performance, per David Bonilla of 49ers WebZone. 
Teammates Fred Warner and Dre Greenlaw, along with club legend and Hall of Famer Joe Montana, have backed Purdy as good enough to lead the 49ers to Super Bowl LVII. 
8-4 San Francisco will need to be fully recovered from the shock of the Garoppolo setback by the time the 6-6 Tampa Bay Buccaneers enter Levi's Stadium this Sunday.