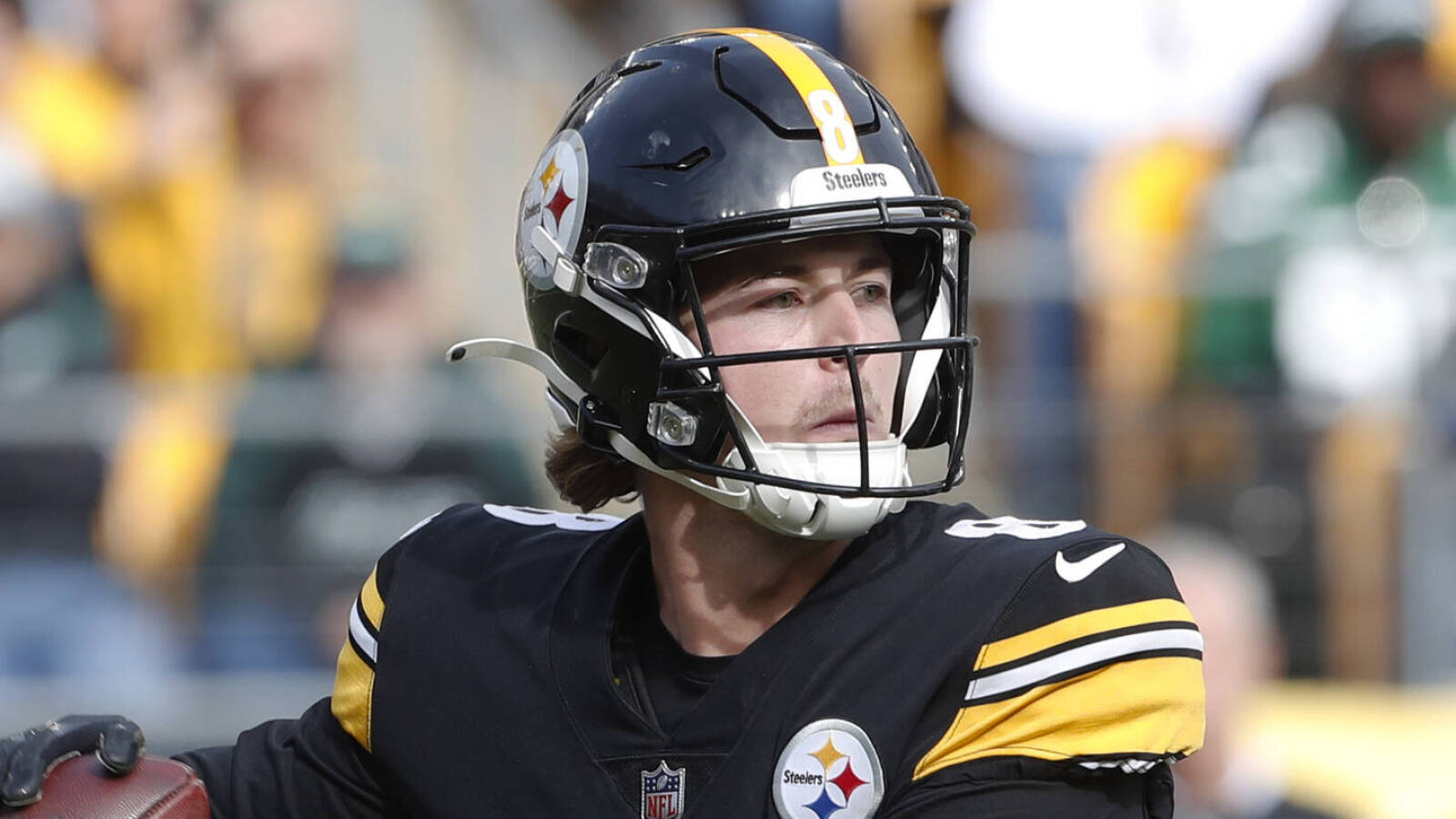 In his first NFL start Sunday, Steelers rookie QB Kenny Pickett will attempt to beat the Bills, whose defense is No. 1 against the pass. The last rookie quarterback to beat the No. 1 pass defense in his first career start was former Steelers great Ben Roethlisberger, who beat Miami, 13-3, in 2004.
Roethlisberger spoke with Pickett after his three-interception performance in the Week 4 loss to the Jets. Pickett entered the game in the second half, replacing an ineffective Mitch Trubisky.
"You're talking to the guy that rarely ever threw a ball away. So just go play with confidence," Roethlisberger told the rookie, per NFL.com. The rookie doesn't lack that quality.
"Everybody thinks we're underdogs, but we don't," Pickett told reporters ahead of Sunday's game. "I like competing against the best, so I'm excited to play against one of the best again."
If the Steelers find a way to shock the football world Sunday, more challenges follow. Pittsburgh's next seven games come against teams with winning records in 2021. If Pickett starts all those games, it would be the longest such streak for a rookie to start a career since 1950, per Steelers reporter Missi Matthews.
Will history repeat itself for Pittsburgh?