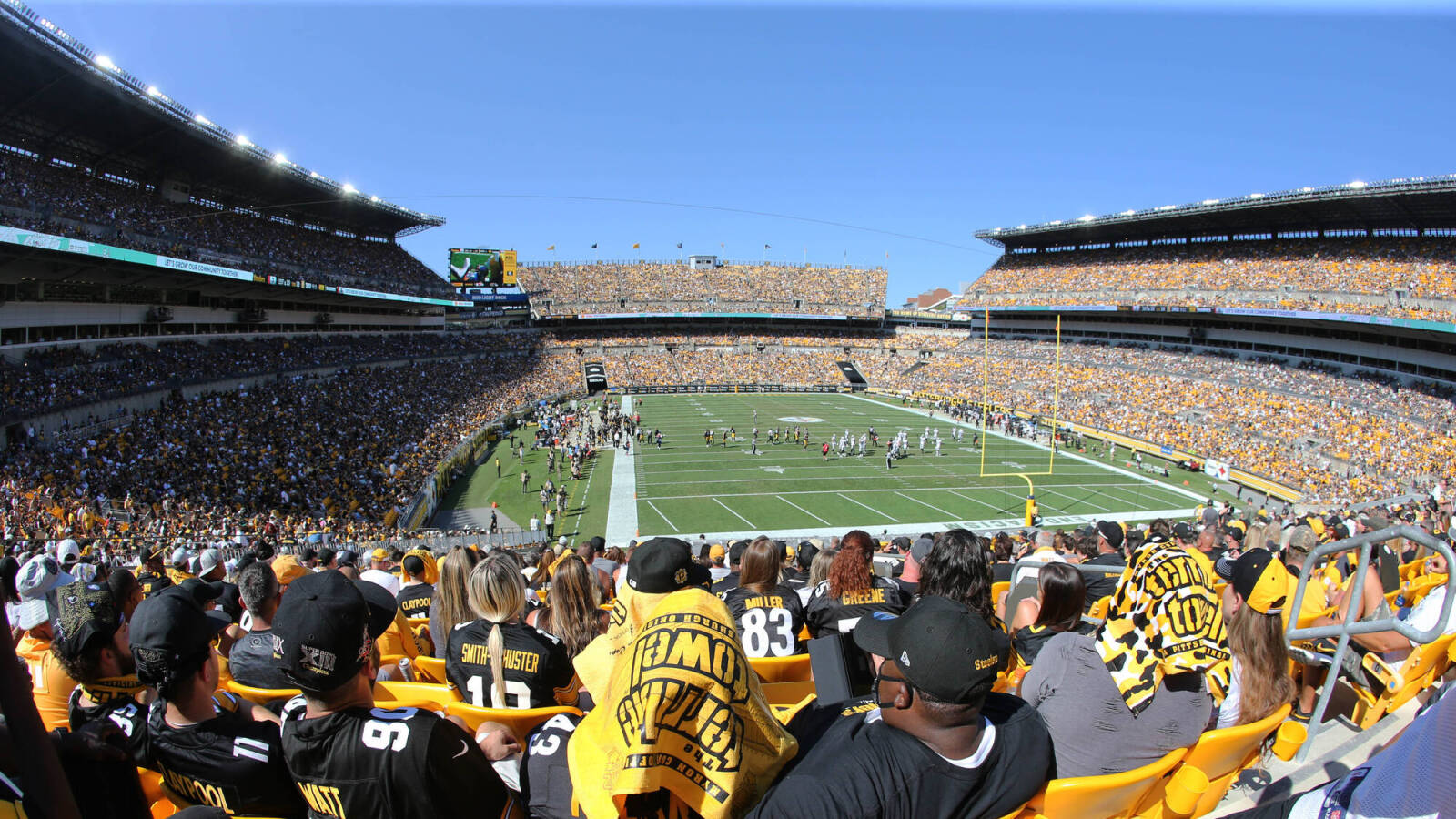 Many Pittsburgh Steelers fans throughout the country were upset to learn earlier this week that what had been known as Heinz Field throughout the past two decades was becoming Acrisure Stadium after Acrisure, an insurance brokerage firm out of Michigan, came to terms on a 15-year deal for the venue's naming rights. 
A report later emerged claiming that Acrisure "will pay more than $10 million a year" as part of the deal. To compare, the Pittsburgh-based Heinz ketchup company reportedly spent an average of $2.85 million per year to have its name associated with the stadium under its previous agreement. Heinz later confirmed that the Steelers "found a new partner willing to pay significantly more than we could justify."
Despite that harsh reality, some passionate supporters are taking a stand. 
As Noah Strackbein noted for FanNation's All Steelers, an individual named Daniel Sass started a Change.org petition to remove the "Acrisure Stadium" name and replace it with "anything" that "would have been better." 
"Heinz Field is the only sponsored stadium that the team has ever played in," the petition reads. "Previously playing at Three Rivers Stadium, Pitt Stadium, and before that, Forbes Field. But now the Heinz Field sponsorship is no more. It's [sic] new name was just announced and it is HORRIBLE!!!!" 
As of Thursday afternoon, the petition had at least 815 signatures. 
Best wishes to Sass and to all who support the cause.