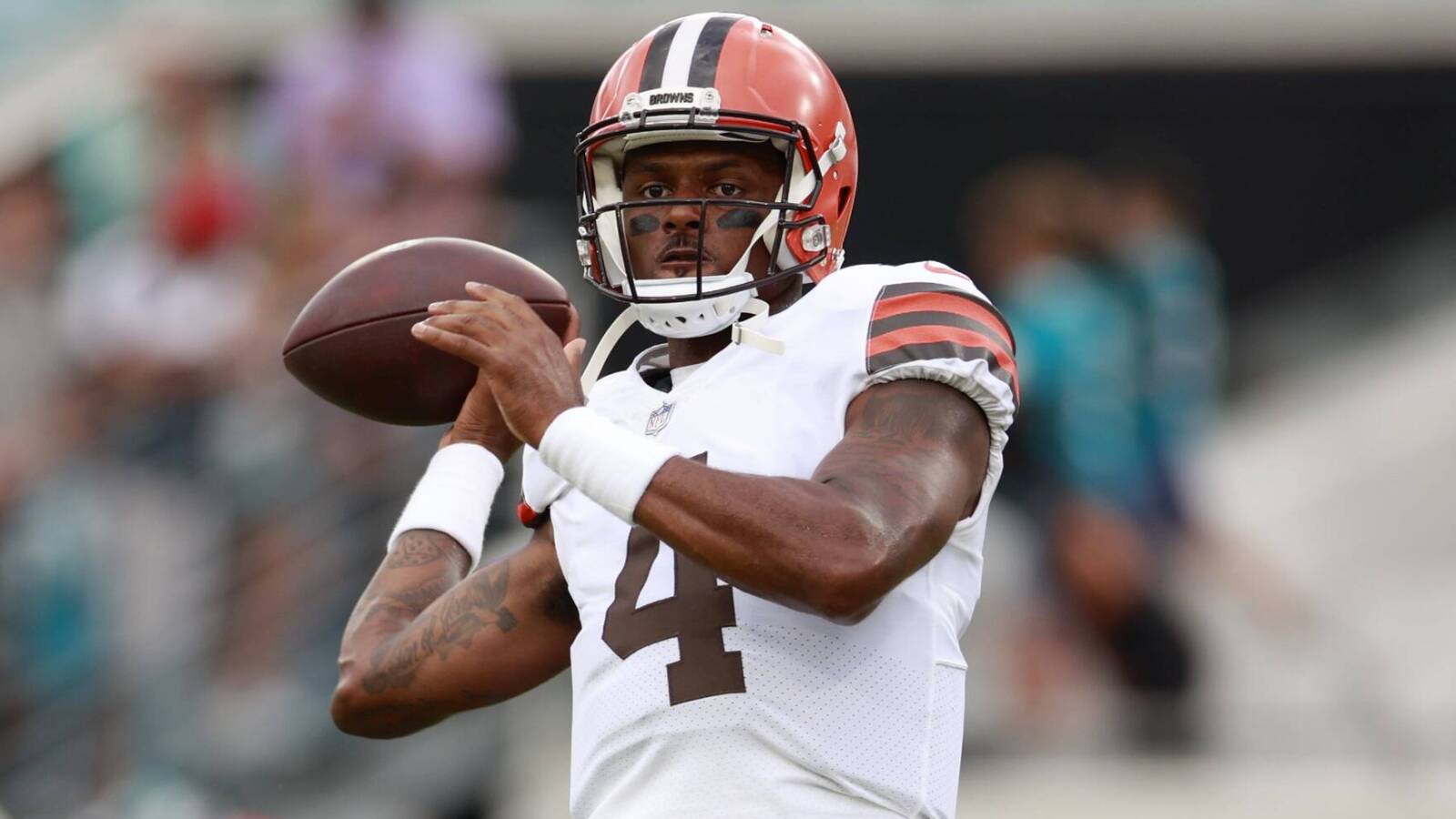 Quarterback Deshaun Watson will encounter a unique atmosphere for multiple reasons when he makes his Cleveland Browns regular-season debut at the Houston Texans this Sunday. 
Kalyn Kahler of The Athletic reported Tuesday that attorney Tony Buzbee says "around 10" of his clients who alleged Watson committed sexual misconduct during massage sessions plan to watch Sunday's game with Buzbee from a suite at Houston's NRG Stadium. 
"I will be there to welcome Deshaun back to Houston," Buzbee explained. 
Buzbee added he and his clients wish to send a clear message to the signal-caller who was reinstated on Monday following an 11-game suspension related to the sexual misconduct allegations: 
"You think you put us behind you, but we are still here." 
Buzbee and Watson's legal team settled 23 of 24 lawsuits filed against the 27-year-old before the regular season began. A former massage therapist named Lauren Baxley confirmed in August she was the lone holdout, and Buzbee told Kahler "that nothing has changed in Baxley's stance."
A new lawsuit was filed against Watson last month. 
Two grand juries declined to indict Watson, and he hasn't been charged with any crime related to the allegations. His suspension came as a result of a settlement agreed upon by the NFL and the NFL Players Association.
Sunday's game will also give Watson his first regular-season action since Jan. 3, 2021, when he was with the Texans. He sat through the entire subsequent campaign following an offseason trade request. The Browns finalized a deal with the Texans to land Watson's services this past March.
Cleveland improved to 4-7 on the season via this past Sunday's 23-17 overtime win vs. the Tampa Bay Buccaneers and remains mathematically alive in the postseason race. On Monday, Browns head coach Kevin Stefanski said he and his players must "put the blinders on" to eliminate "whatever's going on the outside" and "focus on doing our job."  
Stefanski's instructions could prove to be difficult for Watson to follow come Sunday.