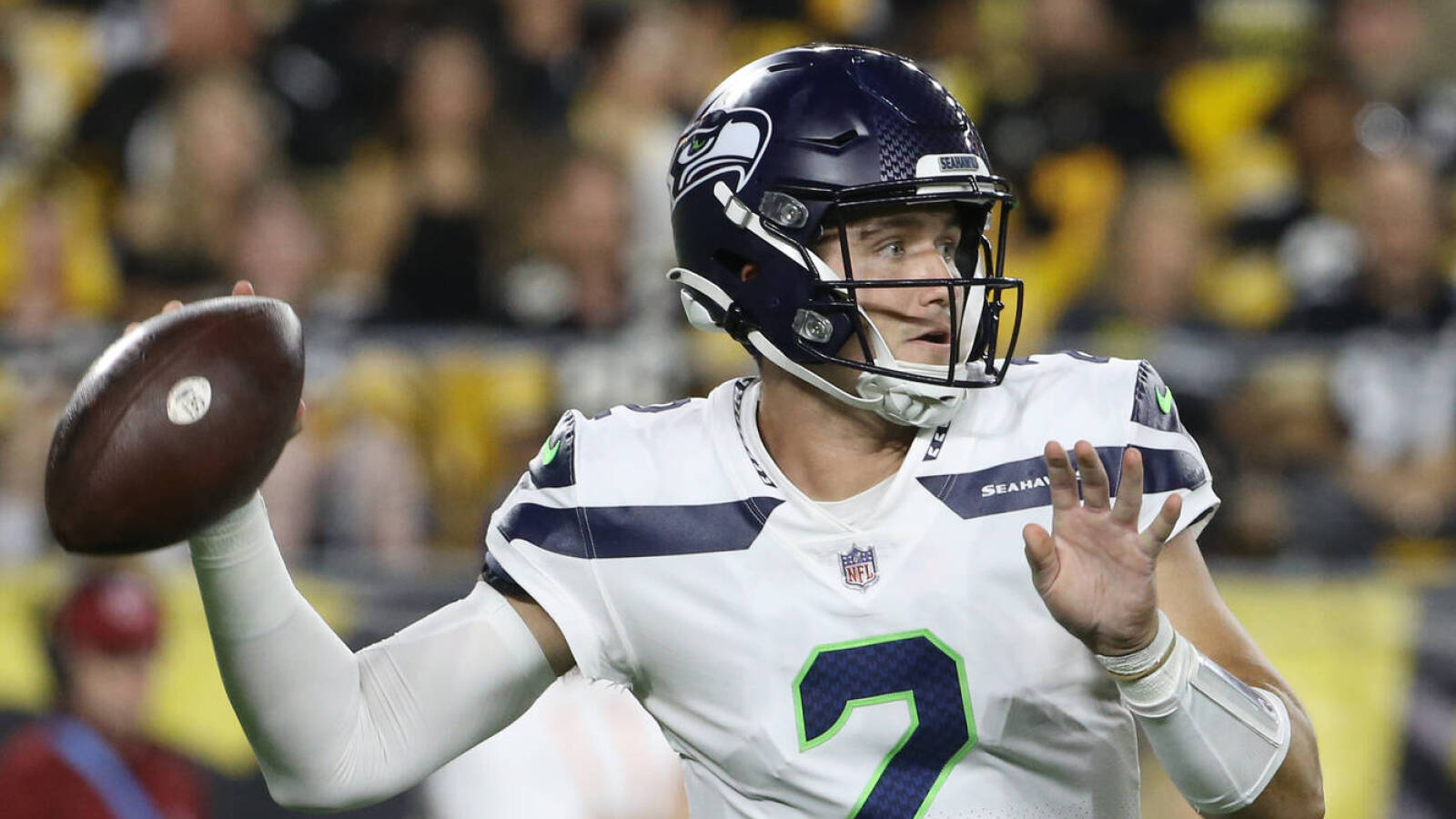 Seattle Seahawks quarterback Drew Lock has been hit "pretty hard" by COVID, according to coach Pete Carroll.
Days after Lock tested positive Tuesday, Carroll gave an update on the quarterback and said he's struggling to shake the virus.
The Seahawks haven't yet announced whether Lock or Geno Smith will be the team's starter when the regular season begins in September. While Smith started Seattle's preseason opener, Lock was expected to start Thursday night against the Chicago Bears. Instead it was Smith again, who completed 10 of his 18 passes for 112 yards.
Earlier in the week, Carroll said Lock was struggling through practice before he tested positive.
"He was dragging," Carroll said, via ESPN. "We were going to do post-practice work but [decided] no, let's get him out of here. It hit him. He's had it before already. He's all the work to get prepped for it. It just so happens that it got him again."
Lock, 25, spent the first three seasons of his career with the Denver Broncos after he was picked in the second round of the 2019 NFL Draft. He made 21 starts for the team and has 25 career touchdown passes with 20 interceptions. Lock was acquired by Seattle as part of the deal that sent quarterback Russell Wilson to the Broncos.