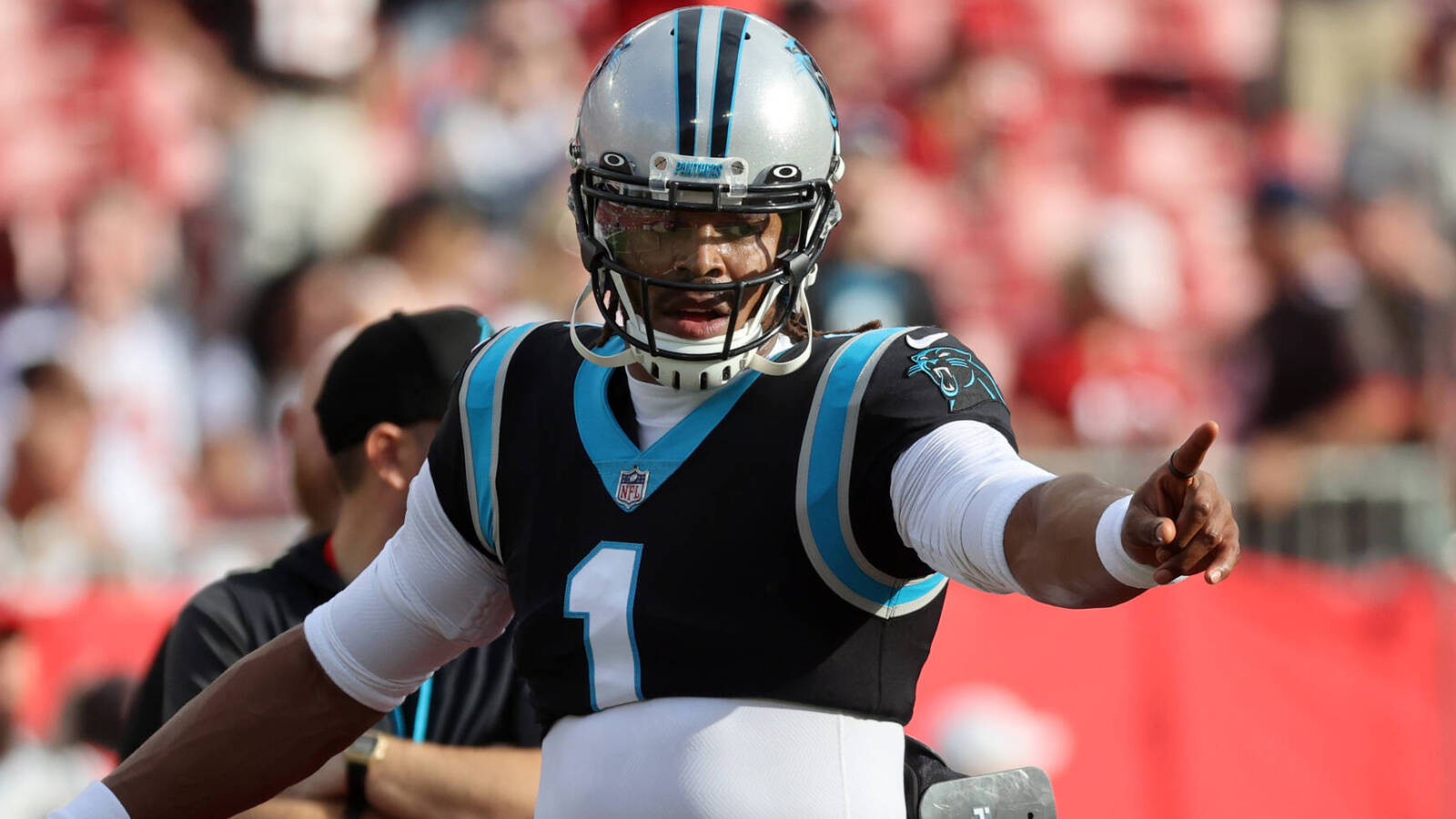 The Carolina Panthers and Seattle Seahawks have repeatedly been linked with unsettled Cleveland Browns quarterback Baker Mayfield. Mayfield, of course, lost his starting job to Deshaun Watson but still hasn't been traded largely because he's owed $18.858 million of fully guaranteed salary for the final season of his contract. 
Carolina currently has veteran Sam Darnold starting over rookie Matt Corral, while Seattle head coach Pete Carroll is seemingly comfortable with having 2019 second-round draft pick Drew Lock and Geno Smith compete for the starting job this summer. 
Somewhat interestingly, though, Anthony Rizzuti of Panthers Wire pointed out that Sheena Quick of Fox Sports Radio 1340 recently noted that the Panthers and Seahawks have shown "interest" in none other than 2015 NFL Most Valuable Player Cam Newton. 
The New England Patriots cut Newton last summer before Week 1, and his return to the Panthers later in the campaign went poorly. Newton lost all five of his starts, and he completed just 54.8% of his passes for 684 yards with four touchdowns and five interceptions. As Mike Florio wrote for Pro Football Talk, Panthers general manager Scott Fitterer nevertheless said last month he's open to Newton returning for another season. 
It is, however, unclear if Newton would sign with either the Panthers or Seahawks without knowing he'd enter training camp as at least the favorite to win the QB1 job. The harsh truth of the matter is that the 33-year-old looked like a shell of his former self the past two years and doesn't deserve such a promise from any club. Perhaps, though, he will feel he is healthy enough to leapfrog both Lock and Smith on the Seattle depth chart before September.