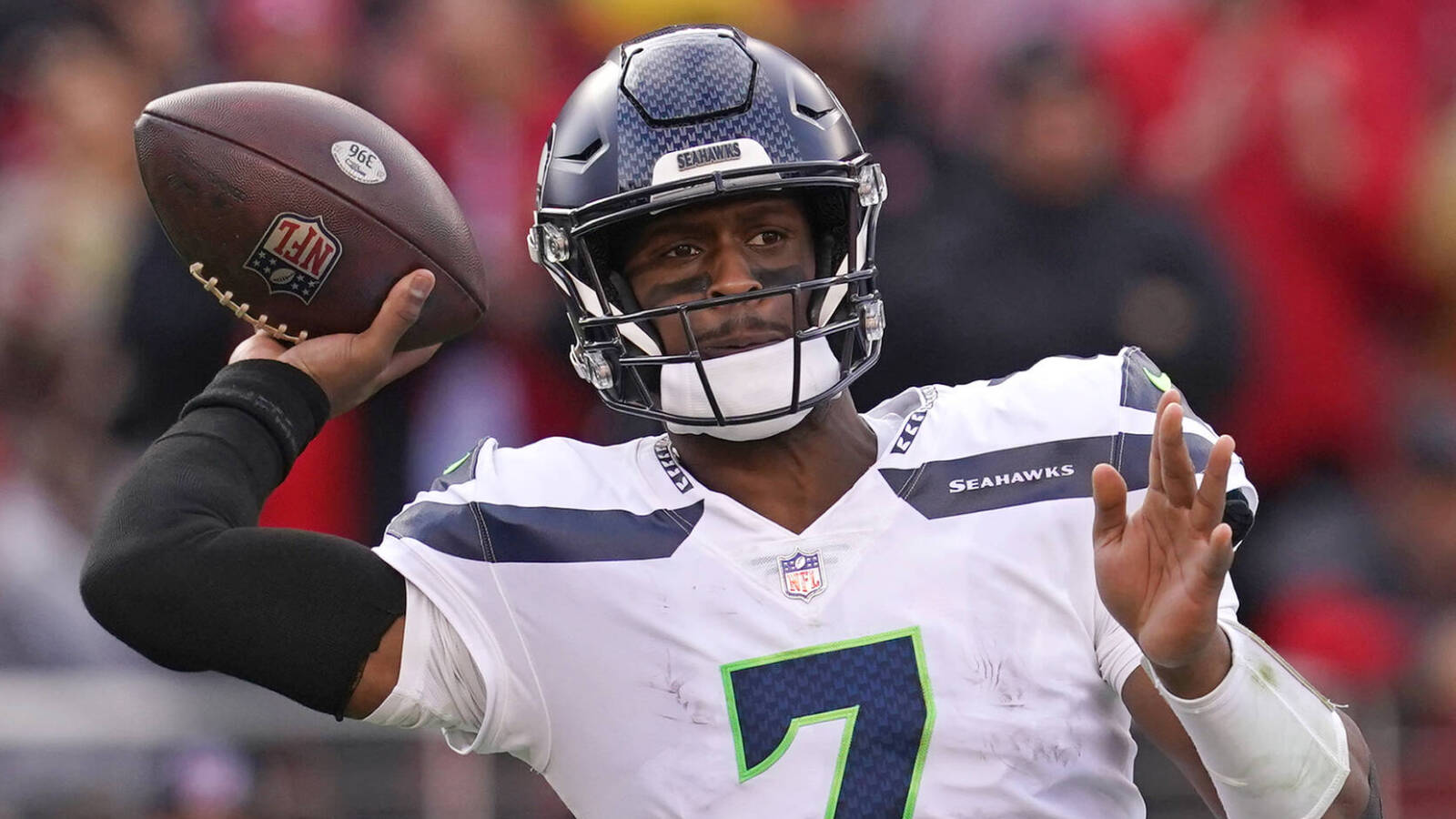 A little over a week after Seattle Seahawks head coach Pete Carroll indicated that he wanted quarterback Geno Smith back in the fold, general manager John Schneider echoed the same sentiments on Wednesday. 
A guest on the "Ian Furness Show" on 93.3 KJR, Schneider said the Seahawks would "love" to have Smith back, and the quarterback is aware of the team's feelings. When asked if the Seahawks expect to re-sign Smith, Schneider responded, "Yeah, we do." 
However, while both sides seemingly want to continue their partnership, a deal doesn't sound imminent. Schneider called getting a deal done "a process." 
"We'll get to it as soon as we can and try to do what's best for Geno and try to do what's best for the organization," Schneider said.
After the Seahawks parted ways with longtime starter and face of the franchise Russell Wilson, Seattle brought Smith back to compete for the starting quarterback job. Smith beat out Drew Lock, whom the Seahawks acquired from the Denver Broncos in the trade for Wilson. Smith led Seattle to a 9-8 record and a wild-card playoff berth in the NFC. 
Smith made all 17 starts for the Seahawks, finishing with an NFL-best 69.8 percent completion percentage. The 32-year-old ranked fifth in passer rating (100.9), sixth in quarterback rating (61.0), eighth in passing yards (4,282) and fourth in touchdown passes (30), per Pro Football Reference. 
The Seahawks initially re-signed Smith to a one-year, $3.5 million contract last offseason, but after incentives, it rose to $7 million by season's end. While Smith will be seeking a hefty raise this time, the question remains if Seattle is willing to commit to him long-term. 
If the Seahawks decide against a multiyear deal, they will reportedly use the franchise tag on Smith, which would exceed $30 million for 2023, according to NFL Network's Ian Rapoport. Slapping the franchise tag on Smith would be expensive. Still, doing so would allow Seattle to invest a draft pick in selecting its future quarterback, as the Seahawks have multiple first- and second-round selections in April's NFL Draft.