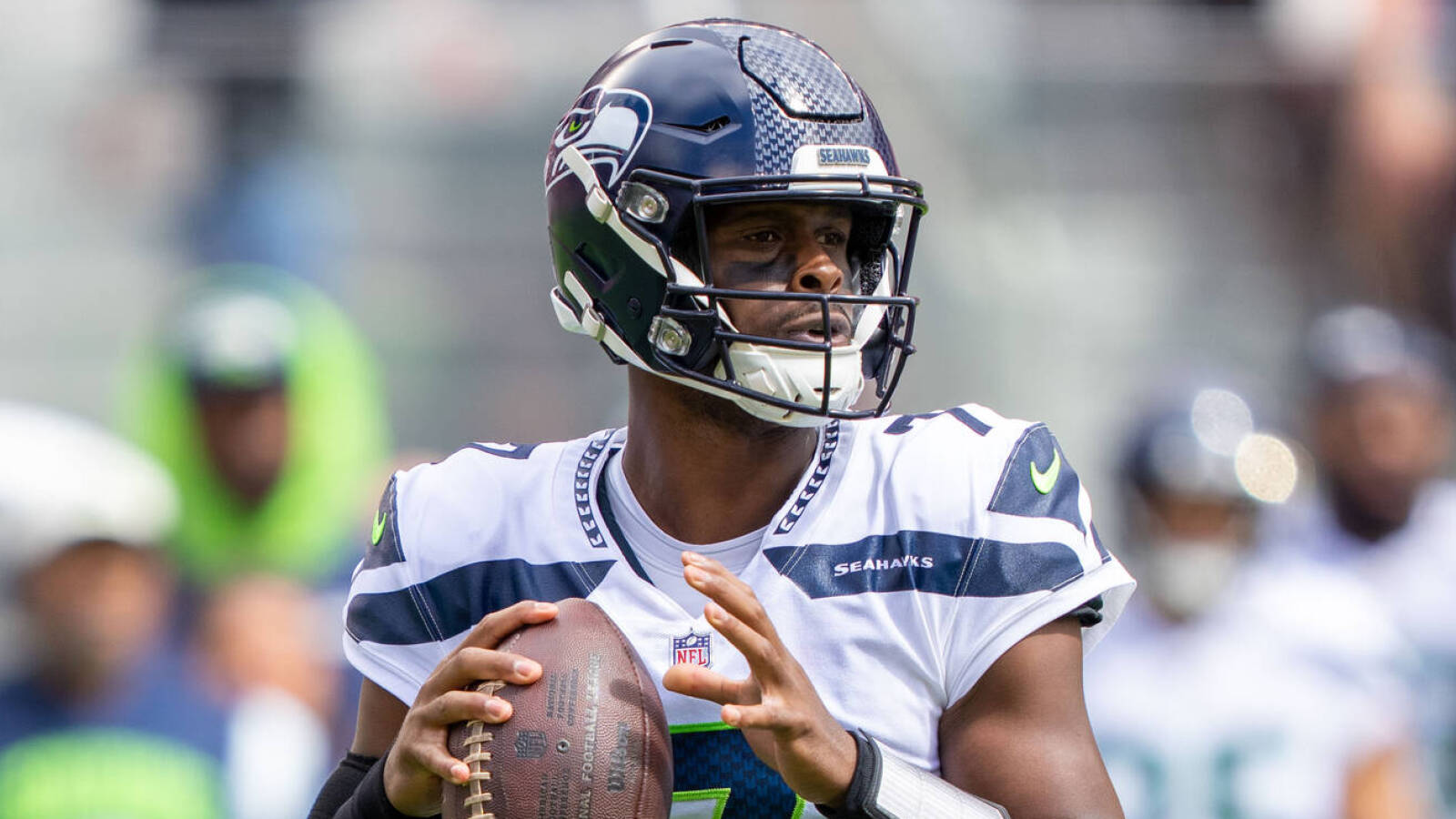 Long before Seattle Seahawks quarterback Geno Smith defeated teammate Drew Lock in a summer competition for the team's starting job, Smith filled in for Russell Wilson as he recovered from surgery to repair an injury to his throwing hand. 
Smith has been one of the pleasant surprises of the 2022 NFL season en route to guiding the Seahawks to a respectable 2-2 record. Star wide receiver DK Metcalf isn't at all stunned by what he's thus far seen from the veteran signal-caller. 
"I knew he was going to be great from the moment he got his chance," Metcalf recently said of Smith, per Mike Florio of Pro Football Talk. "He just needed the opportunity. Now he's just showing everybody what we already knew. 
"I know I keep saying that, but everybody kept writing him off and he just never had a fair shot to just be who Geno Smith really is and we are all seeing him come into his own and be a quarterback leading a franchise, leading an organization, how he wants it to be. It's just exciting to just see him be more vocal after the games, during the games, and how he interacts with the younger players and everybody else." 
As John Boyle pointed out for the Seahawks' website, Smith earned NFC Offensive Player of the Week honors after he completed 23-of-30 passes for 320 yards, two touchdowns, and a 132.6 passer rating to go along with 49 yards and a score on seven carries in this past Sunday's thrilling 48-45 victory at the Detroit Lions. According to ESPN stats, Smith began Thursday leading the entire NFL with a 77.3% completion percentage on the season. He was sitting third among eligible quarterbacks with a 108.0 passer rating, fifth with a 72.4 total QBR, and 10th with 1,037 yards through the air. 
Seattle next plays at the 1-3 New Orleans Saints this Sunday.