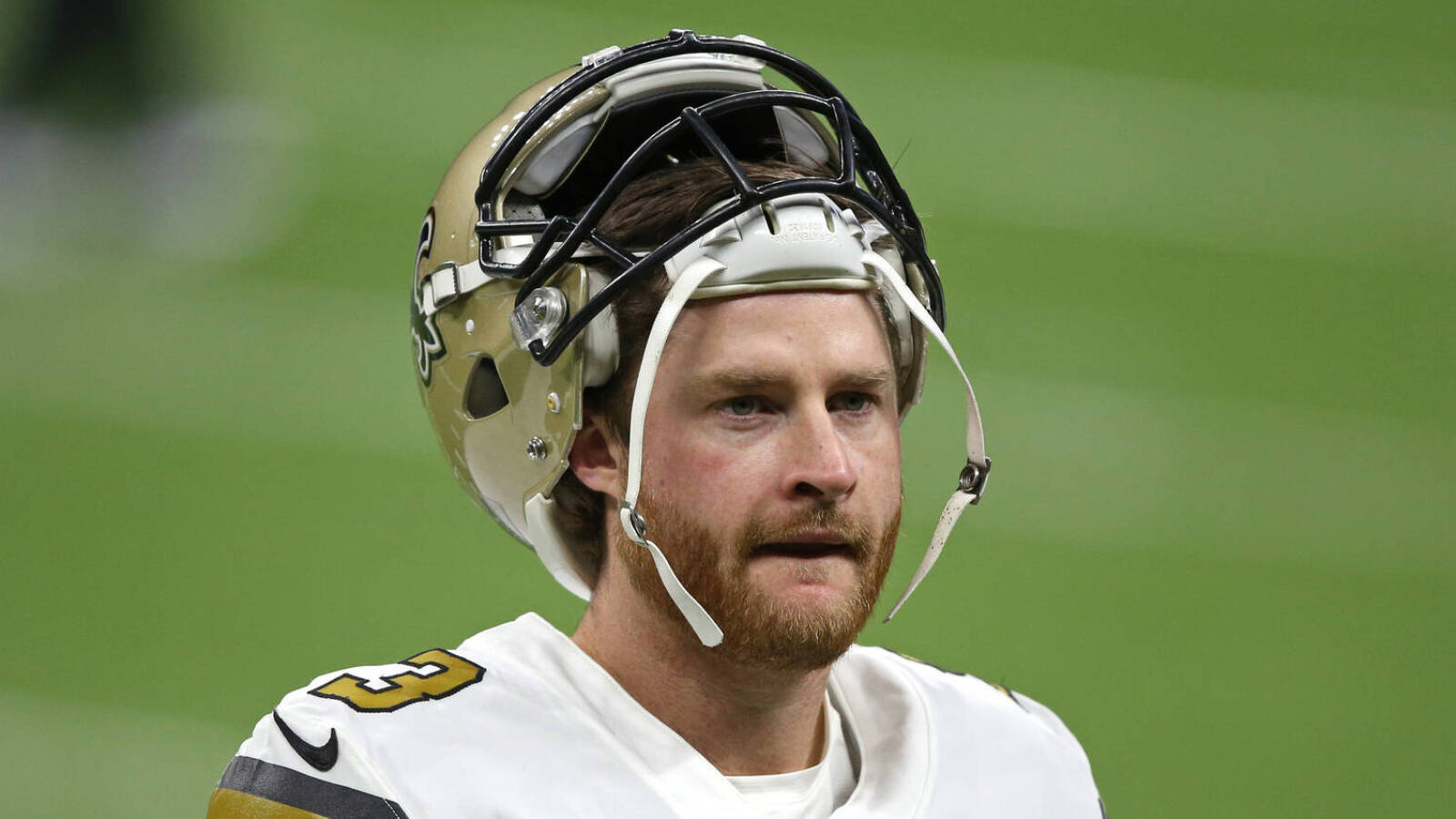 The New Orleans Saints and Minnesota Vikings played Sunday morning in the U.K., and while the game took a while to get going, fans overseas were treated to one heck of an ending.
With two minutes left, Saints' kicker Wil Lutz made a 60-yard field goal attempt, the longest in the NFL this season.
Then, the Minnesota Vikings were able to drive down the field, highlighted by a 39-yard pass from Kirk Cousins to Jordan Jefferson, and took a 28-25 lead with just 24-seconds left.
Somehow, that was enough time for the Saints to get another field goal attempt from Lutz, this time from 61-yards out. He had the leg, but the ball hit the upright, landed on the crossbar and bounced back into the field of play. No good.
The NFL's official Twitter account posted a picture showing just how close the ball was from clearing the goalpost.
Lutz is now 4-7 on field goals this season, but it's hard to blame him for his latest miss. There aren't many kickers in the league whom coaches would feel confident bringing in for a 60-plus yard attempt, let alone two in one game. 
The Saints fell to 1-3 on the season with the loss. They host the Seattle Seahawks next Sunday.