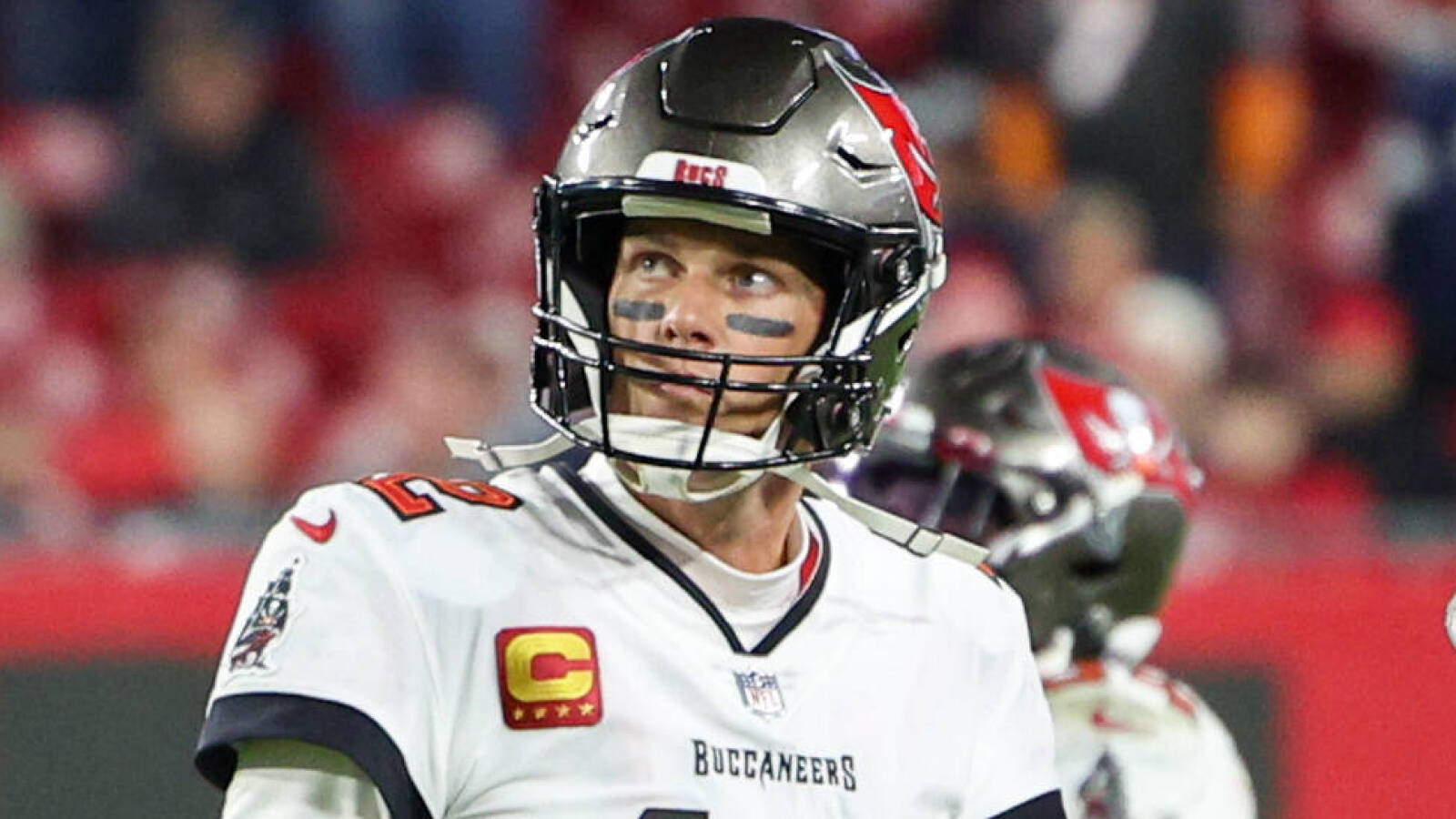 Former Pro Bowl cornerback Richard Sherman sounds like he believes Tampa Bay Buccaneers quarterback Tom Brady showed his true current form in the playoff loss to the Dallas Cowboys. 
"A lot of passes where he wasn't touched, nobody was in front of him, he stepped in the rhythm and was just off," Sherman said on the latest edition of his podcast about Brady's performance in the 31-14 blowout, as shared by the Joe Bucs Fan website. "And you hate to see it. You know, you hate to see a fall from grace, especially the greatest of all time but it happens to everybody. There's not many 45-year-olds playing the game.…That might be it, at least for him in Tampa."
Sherman spent time as Brady's teammate during the 2021 season which the seven-time Super Bowl champion ended as a legitimate Most Valuable Player candidate. However, TB12 then endured off-the-field issues from the offseason through the fall months, and his play left more than a few analysts and observers wondering if he could retire for good before the end of the 2022 campaign. 
According to ESPN, Brady posted league highs with 490 completions and 733 attempts this season, and he was third with 4,694 passing yards. The G.O.A.T. also ranked 18th out of 31 eligible players with a 52.5 total QBR. He tallied 25 passing touchdowns after tossing 43 scores through the air the previous year. 
In the wild-card loss to Dallas, Brady completed 35-of-66 passes for 351 yards with two touchdowns and a brutal first-half interception: