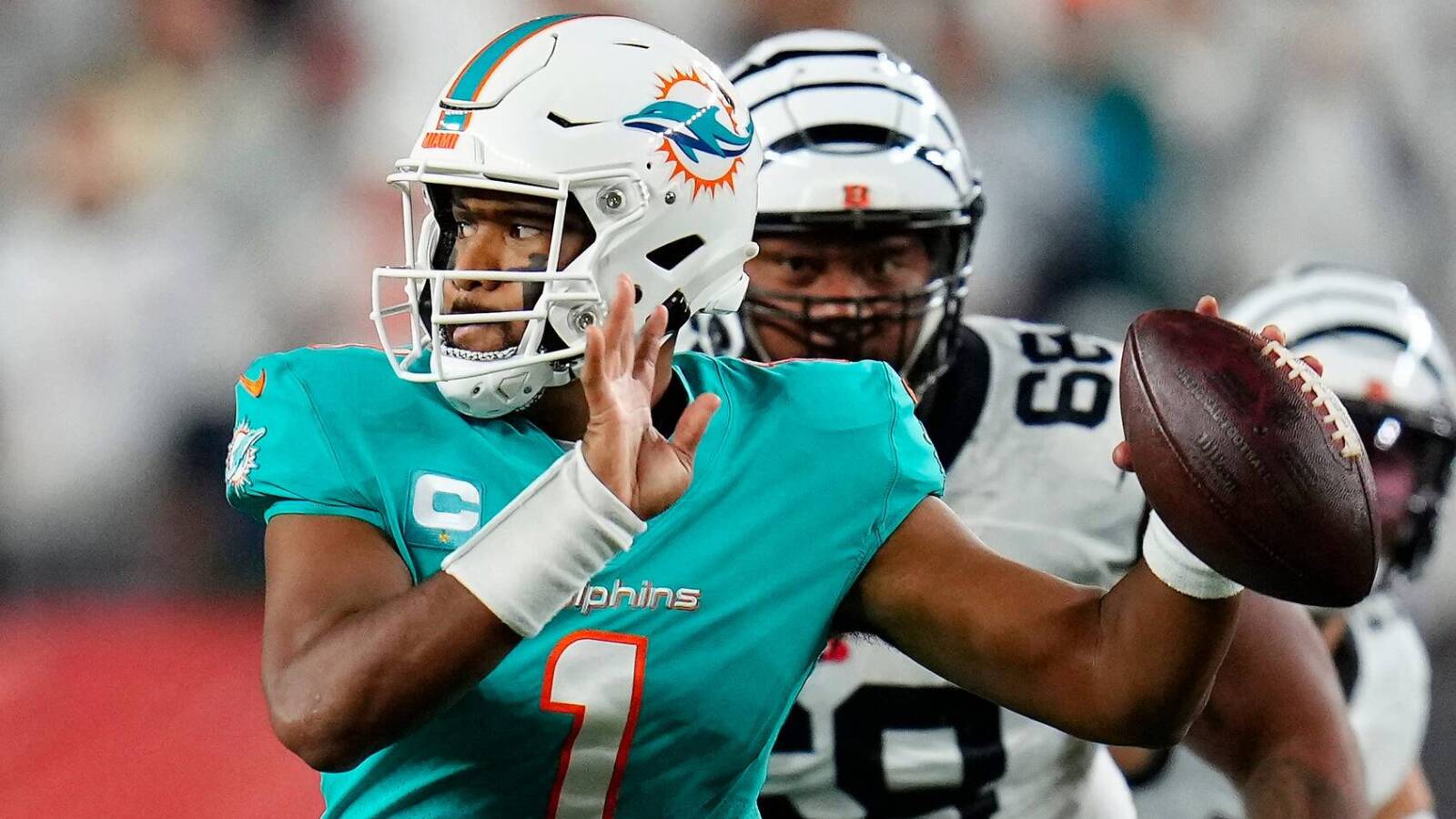 After Thursday's horrific scene involving Miami Dolphins quarterback Tua Tagovailoa, the NFL has come under heavy fire for its concussion protocol standards. 
In response, the NFL and NFLPA vowed to make significant "modifications" to the protocols.
Tagovailoa stumbled off the field in a dizzy, wobbly manner after taking a scary hit in Week 3 against the Buffalo Bills. Despite these signs, Tagovailoa never entered concussion protocols and eventually returned to the game. Four days later against the Cincinnati Bengals, Tagovailoa suffered another big hit to the head, resulting in him being carted off the field and transported to a local hospital. 
According to Mike Florio of Pro Football Talk, the NFL plans to remove the loophole that cleared Tagovailoa and allowed him to re-enter the game in Week 3, which led to the unsettling situation on Thursday.  
"Currently, a player who demonstrates "gross motor instability" may return if the team physician, in consultation with the Unaffiliated Neurotrauma Consultant, concludes that the gross motor instability did not have a neurological cause," Florio wrote. "The new protocol will remove that exception. Any gross motor instability due to injury, head or otherwise, will keep a player from returning." 
The NFL and NFLPA still must agree and approve the change, but removing the loophole seems like a no-brainer. 
While the investigation into the incident involving Tagovailoa remains "ongoing," the NFLPA announced on Saturday that they had terminated the contract of the unaffiliated neurotrauma consultant involved in clearing the quarterback last Sunday.