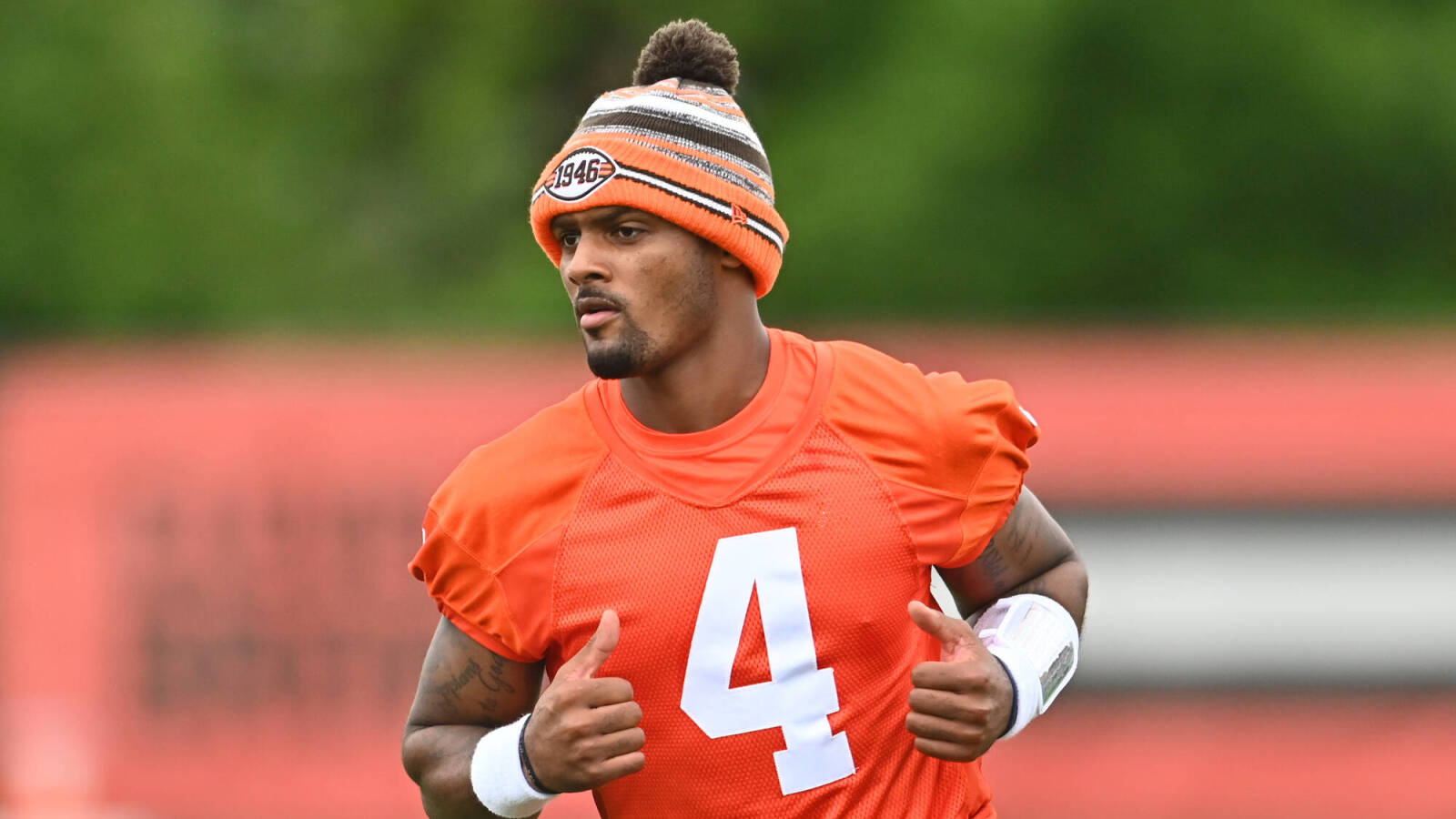 The status of Cleveland Browns star quarterback Deshaun Watson for the 2022 NFL season very much so remains up in the air. Watson, acquired by the Browns from the Houston Texans in March, will reportedly soon be facing a total of 26 active civil lawsuits regarding allegations of sexual misconduct during massage sessions, and it's expected the NFL will suspend him for part or all of the upcoming campaign even though he's repeatedly maintained his innocence and had two grand juries decline to indict him. 
Pro Football Talk's Mike Florio dropped somewhat of a bombshell when he reported on Thursday that the NFL Players Association, which will defend Watson against any league ban, "is bracing for a recommendation by the league of 'unprecedented' punishment" in this matter. Florio offered an update on Friday and explained that a source says that "there's a way out for everybody" as it pertains to "a negotiated resolution" between the league and the union. 
"To accept a punishment, Watson must be willing to admit that he did something he shouldn't have done. To date, he's been unwilling to do that," Florio wrote. 
Florio added: "The union expects the league to suggest an unprecedented suspension, with the understanding that it will be reduced on appeal." 
Regardless of Watson's availability for this fall, Texans general manager Nick Caserio made it clear on Thursday that the Browns have no way to void the March trade. Florio agreed with that assessment and reported that "nothing can be done at this point." 
The Browns, meanwhile, are said to still be "all-in" on Watson.