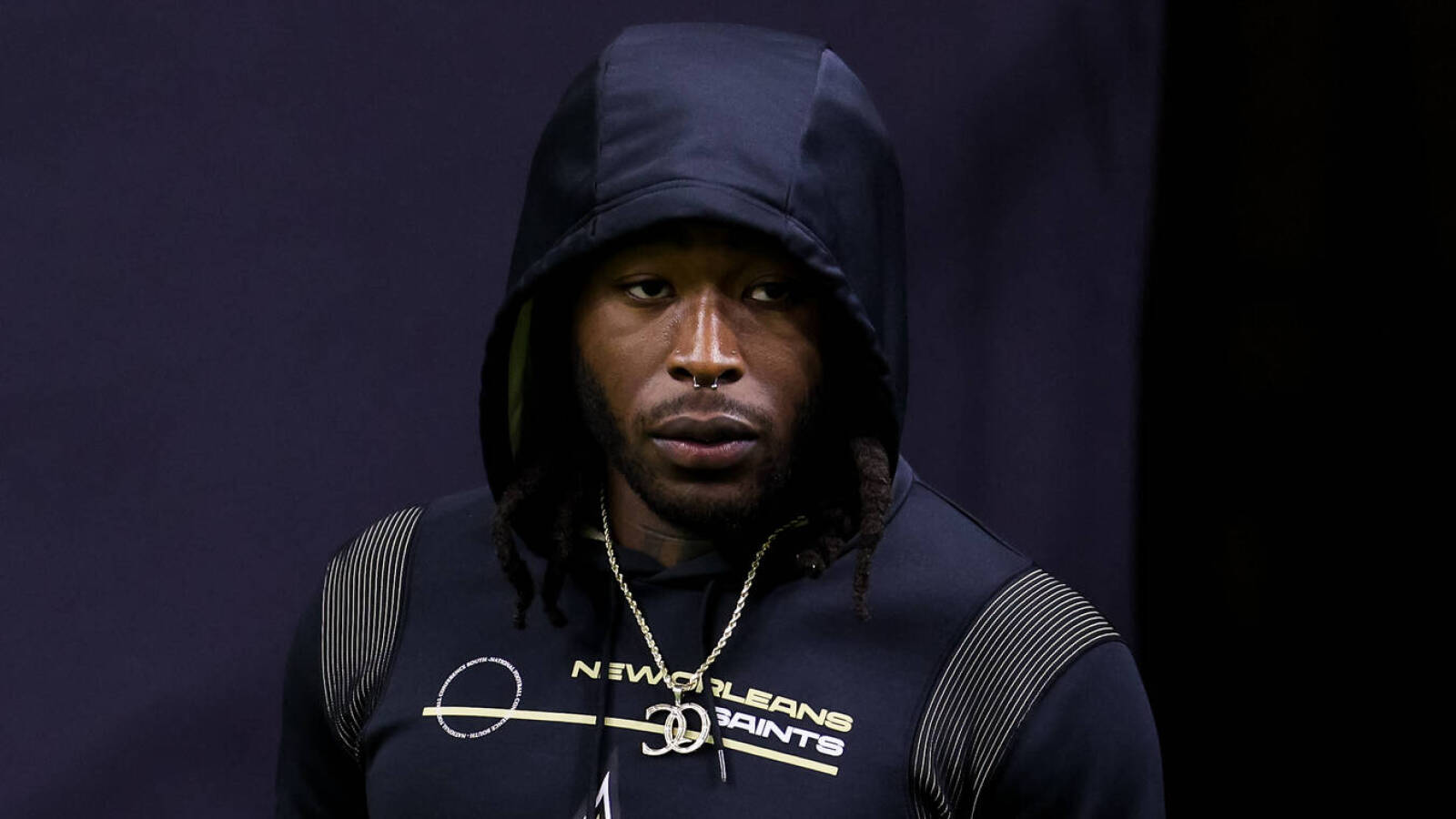 With a reported six-game suspension looming, Saints running back Alvin Kamara is also facing a civil lawsuit. A source tells Mike Florio of ProFootballTalk.com that the man who Kamara allegedly punched in Las Vegas will sue the NFL player for financial damages.
Kamara was charged with felony battery following an altercation in Las Vegas during Pro Bowl weekend. Video surveillance showed Kamara punching Darnell Greene eight times following an argument, with Greene being knocked unconscious and suffering an orbital bone fracture. The reported victim's impending lawsuit is seeking compensatory damages based on those injuries.
Florio pointed out that the NFL's personal conduct policy calls for a six-game suspension for felony battery. That battery charge could also land Kamara on paid leave, which would result in some roster uncertainty for the Saints as they navigate through training camp and the preseason.
For what it's worth, Kamara quickly questioned Florio's report on Twitter. As we've seen many times, these ordeals can drag out for months or seasons, so there's no guarantee that Kamara ends up missing any games due to suspension in 2022.
The five-time Pro Bowler collected 1,337 yards from scrimmage and nine touchdowns in 13 games last season. The Saints welcomed back Mark Ingram last season, but the team isn't rostering much experienced depth behind the veteran RB. Holdovers Tony Jones and Dwayne Washington could see increased reps if Kamara is out of the lineup.