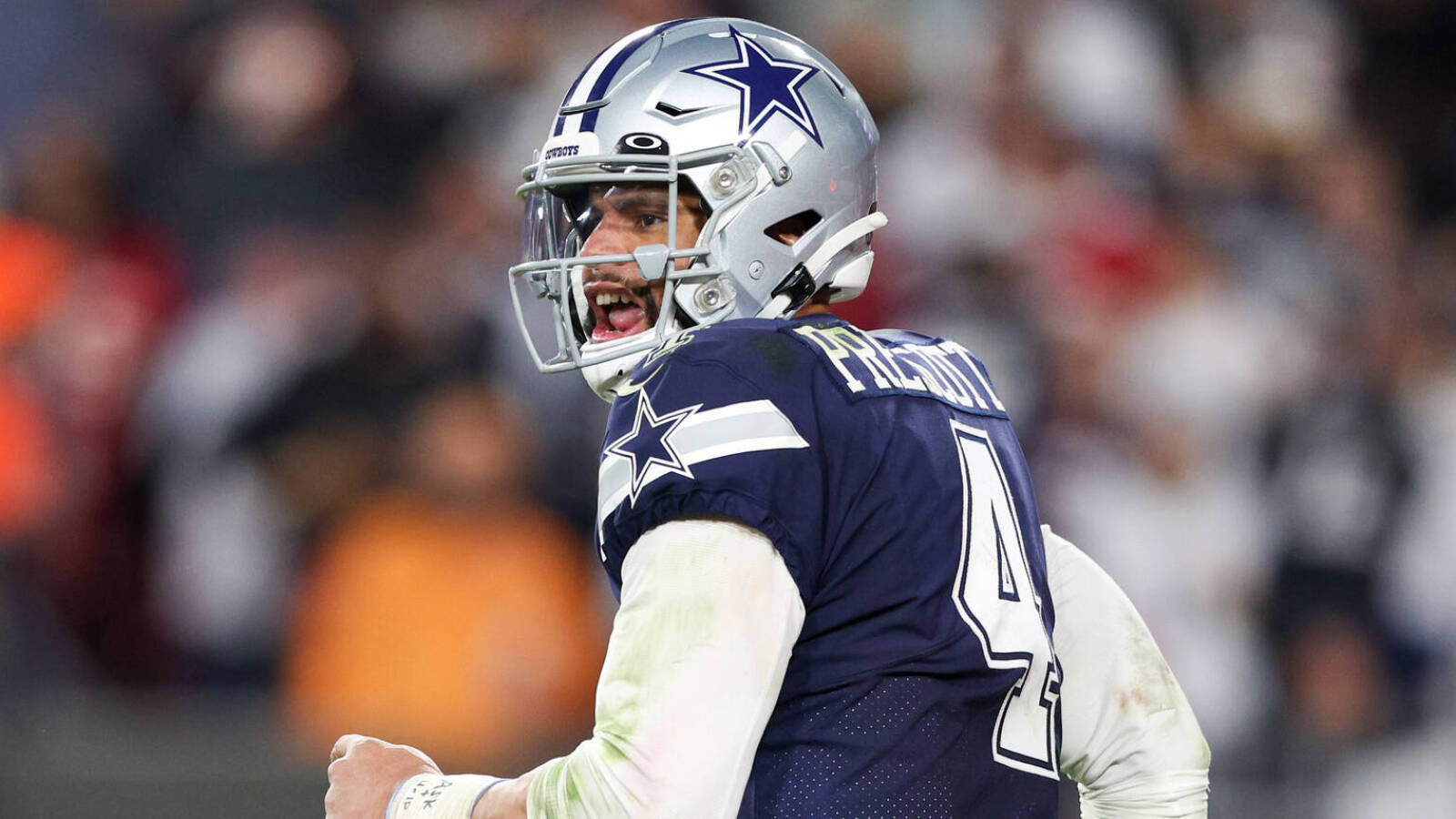 Following another earlier-than-hoped exit from the NFL playoffs, the Dallas Cowboys are left wondering what they need to do to finally break through and at least reach the NFC Championship in the near future. One route the team should consider in pursuit of that goal is to trade starting quarterback Dak Prescott.
Last weekend, the Cowboys saw their 2022-2023 campaign come to an end when the San Francisco 49ers and their talented defense stifled Prescott and the offense. Limiting them to just 12 points in their NFC divisional round clash. It was the fifth time in the last 15 years that Dallas went no further than the divisional weekend.
It is a frustrating result for a franchise that has finished with double-digit wins in five of the last 10 seasons, and back-to-back 12-win years. Following nine seasons with Tony Romo as their franchise QB, Prescott was supposed to be the player that surpassed those limitations and take Dallas to the promised land. However, he has done no better than the four-time Pro Bowler.
With the team limited in the changes they can make to the roster, they will be hard-pressed to add serious impact players to the roster. It begs the question: Is Prescott truly the answer to their QB spot long-term and the man that can take them back to the Super Bowl for the first time since 1995?
The answer is not a definitive yes, and that is why the Cowboys should ponder moving on from Prescott now, while the market to replace him is as good as it may ever get.
NFL free agent and trade market for QBs has never been better