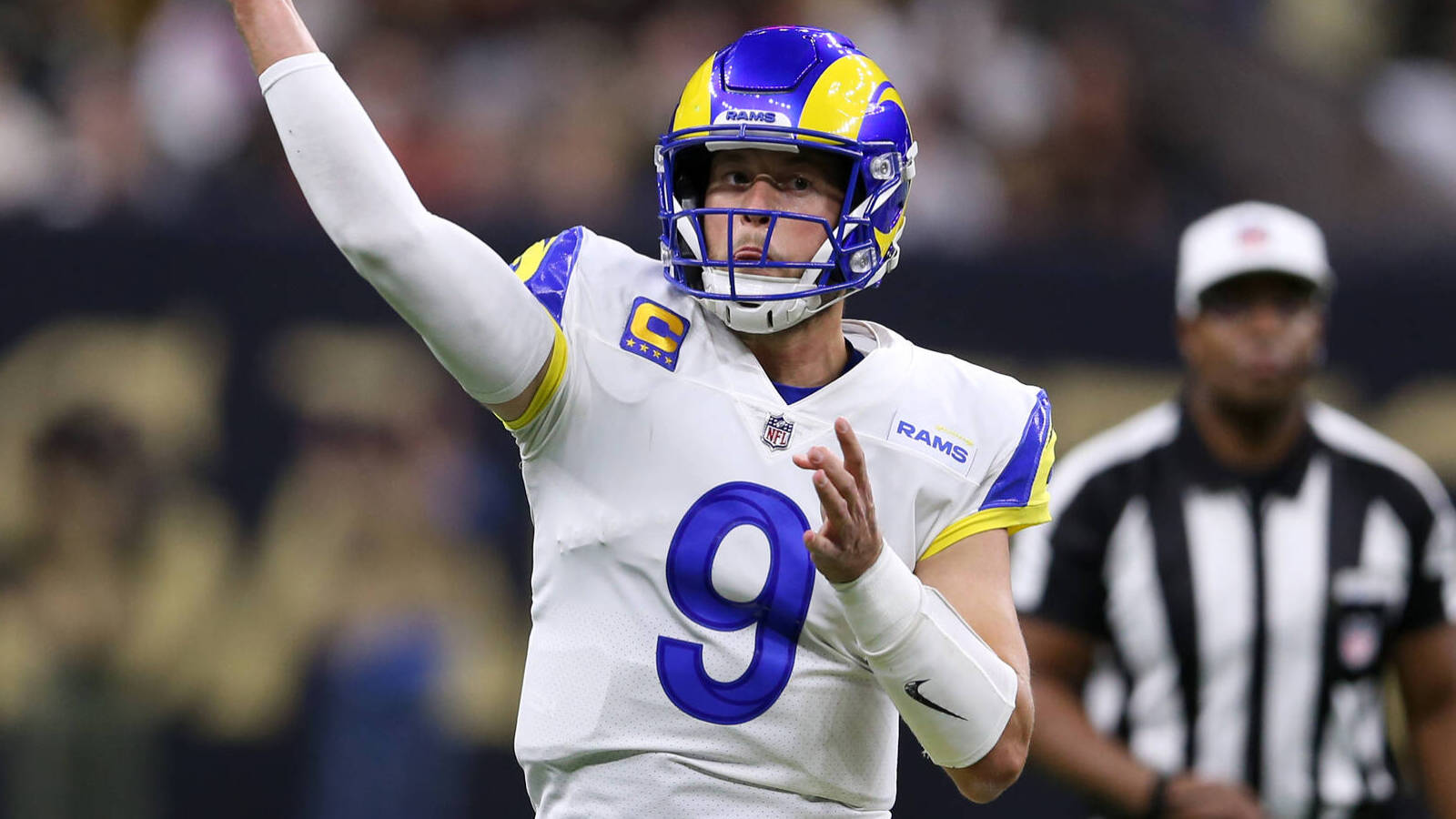 Los Angeles Rams head coach Sean McVay may have hinted quarterback Matthew Stafford isn't thinking about retiring anytime soon. 
NFL Network's Ian Rapoport raised eyebrows last month when he suggested it isn't guaranteed Stafford will return for the 2023 season after the 34-year-old was evaluated for concussions twice across a few weeks. Per Myles Simmons of Pro Football Talk, McVay confirmed Friday that Stafford cleared the concussion protocol but won't play because of a lingering neck injury when the 3-8 Rams host the 6-5 Seattle Seahawks this Sunday. 
"What we've got to figure out is with six games remaining, how much is he going to be available and what's the best step for him?" McVay said about Stafford. 
However, McVay also indicated Stafford doesn't want to be shut down regardless of where Los Angeles is in the standings when he's cleared to play. 
"He can be upset with me, but I think he knows I have his best interest and we have his best interest [in mind]," McVay added about potentially benching Stafford. "And if that's the case, then that's definitely a possibility. But he's going to want to play." 
Last Tuesday, ESPN's Adam Schefter reported the Rams "are uncertain when or if" Stafford will play again this season. The signal-caller last played during a loss at the New Orleans Saints on Nov. 20 and missed last Sunday's defeat at the Kansas City Chiefs. 
According to ESPN stats, Stafford enters the weekend 22nd among qualified quarterbacks with an 87.4 passer rating and 20th with a 50.9 total QBR this season. Only five signal-callers have taken more sacks than Stafford (29) even though he's played in nine of a possible 11 contests.