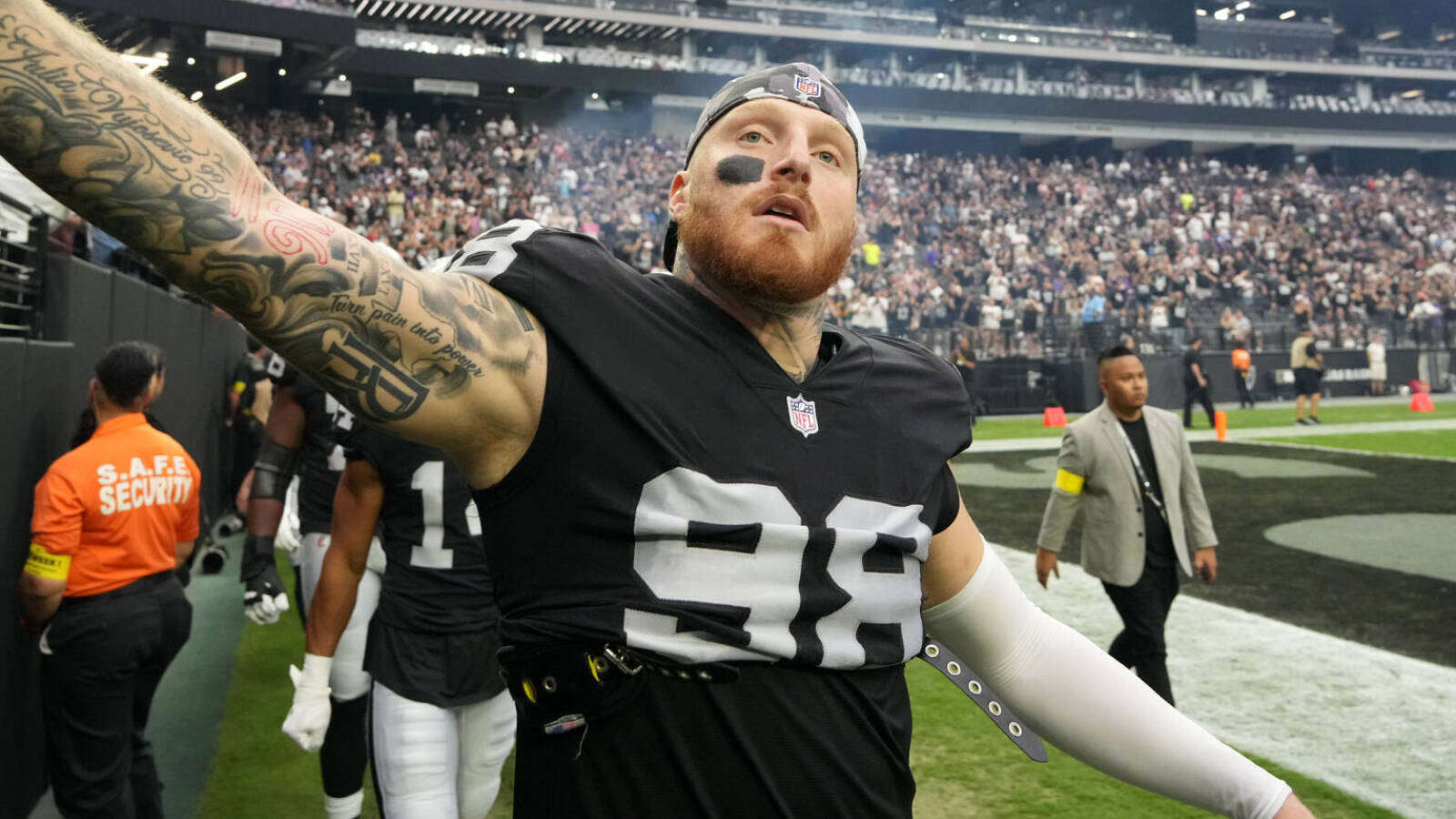 Fantasy owners should keep an eye on the Las Vegas Raiders' underrated defense, led by new defensive coordinator Patrick Graham, who coordinated the Giants' top-10 defenses the past two seasons. 
The Raiders' defense has been a sore spot for the past decade, allowing 26.2 points per game, according to Statmuse.
Personnel-wise, Las Vegas is trending in the right direction. In the offseason, it signed star edge rusher Chandler Jones and traded for veteran cornerback Rock Ya-Sin. Las Vegas also returns Pro Bowl edge rusher Maxx Crosby and other serviceable players, such as linebackers Denzel Perryman and Divine Deablo.
"Maxx Crosby is a Pro Bowler who just got a four-year, $99 million extension, [and] offseason acquisition Chandler Jones could be on his way to Canton," wrote ESPN's Paul Gutierrez.
In scrimmages recently in Las Vegas with the Patriots, the Raiders defense dominated. In the subsequent preseason game, Vegas dominated New England again, winning 23-6.
The Raiders will face some of the league's best offenses in their own division. Las Vegas may have an answer for them. As Levi Damien of USA Today's Raiders Wire wrote, "If you're looking for an answer to a team adding Russell Wilson, you won't find one better than adding Chandler Jones."
Jones has sacked Wilson 16.5 times in his career, making him the perfect response to the Broncos' chess move.
Graham's secondary isn't a pushover either. Safety Tre'von Moehrig is poised to have a breakout season after being named to NFL.com's All-Under-25 Team, and cornerback Nate Hobbs is drawing attention.
"A huge factor in the progression of Hobbs has been the arrival of All-Pro receiver Davante Adams. Many times in practice, Hobbs stepped up to test his skills against Adams, which has ultimately helped both players in the process," wrote Levi Edwards on the team's website. 
Trading for veteran Ya-Sin should aid the team on the field and in the locker room.   
This Raiders' defense isn't the typical bottom-feeder of the team's past. It has versatility, stardom and experience. Expect it to generate more turnovers than last year's bottom-five total of 15. Graham's 2021 Giants defense forced 22 turnovers.
As a sleeper, the Vegas defense can bail out a fantasy owner with a low draft pick. With new leadership and a mix of Pro Bowlers and potential breakout players, take a chance on the Raiders' new-look D.