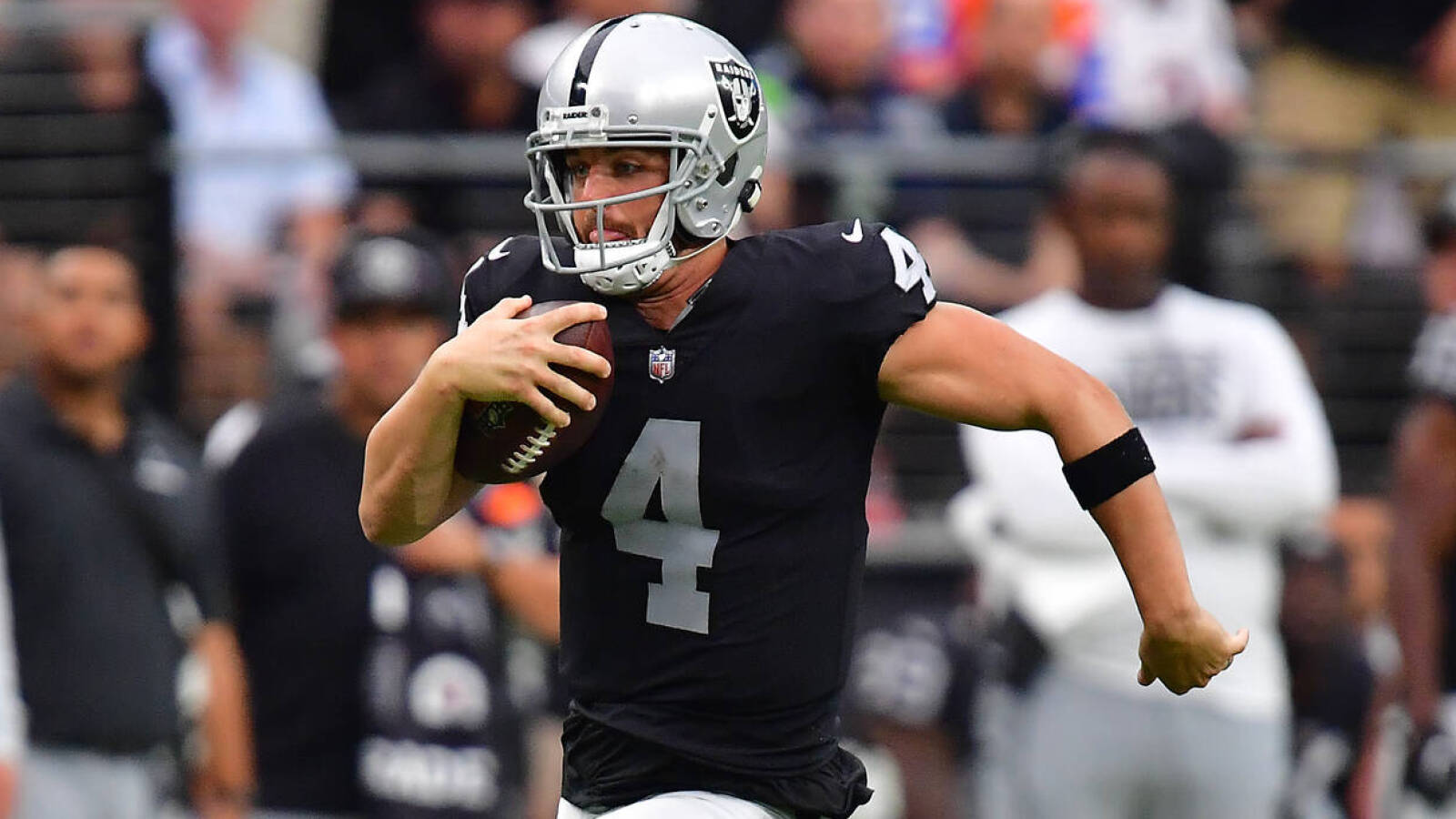 The Las Vegas Raiders offense elevates to another level when quarterback Derek Carr uses his athleticism to extend plays. Unlike more mobile quarterbacks, such as division rivals Patrick Mahomes and Russell Wilson, Carr tends to kill plays early, quickly throwing the ball away or accepting sacks for loss.
In a Week 4 win over Denver, however, he ran for 40 yards on seven rushes, netting five first downs.
Carr's ability to run is a secret weapon for the Raiders offense. Ranked 10th in points per game (24), the team has untapped potential on that side of the ball. The former Fresno State star's ability to run can open up other aspects of the offense.
"Carr's running puts pressure on opposing defenses and will help [Davante] Adams and Darren Waller get some normal coverages,"  Vic Tafur of The Athletic wrote. 
While head coach Josh McDaniels told reporters that he prefers that Carr not run, he noted it's a nice option. 
Nine years into his pro career, Carr has never been willing to scramble much or explore outside of the pocket. He has 809 career rushing yards. However, in 2016, when he was in the running for league MVP, he'd occasionally maneuver to make plays like this:
Carr has chosen not to run much after suffering a broken right leg in 2016. It's a shame because when Carr extends plays beyond his progression reads, he gives his team much higher chances for success. 
Considering his offensive line is ranked 28th, according to Sam Monson of Pro Football Focus, it's important for Carr to create plays outside of the pocket. The added element could boost the playoff chances for the Raiders, who have a 24 percent chance to make the postseason, per the New York Times.
Carr's wheels give the already-powerful offense an added dimension. In a Week 5 game at Kansas City, let's see if he can keep the Chiefs on their heels with his legs, too.