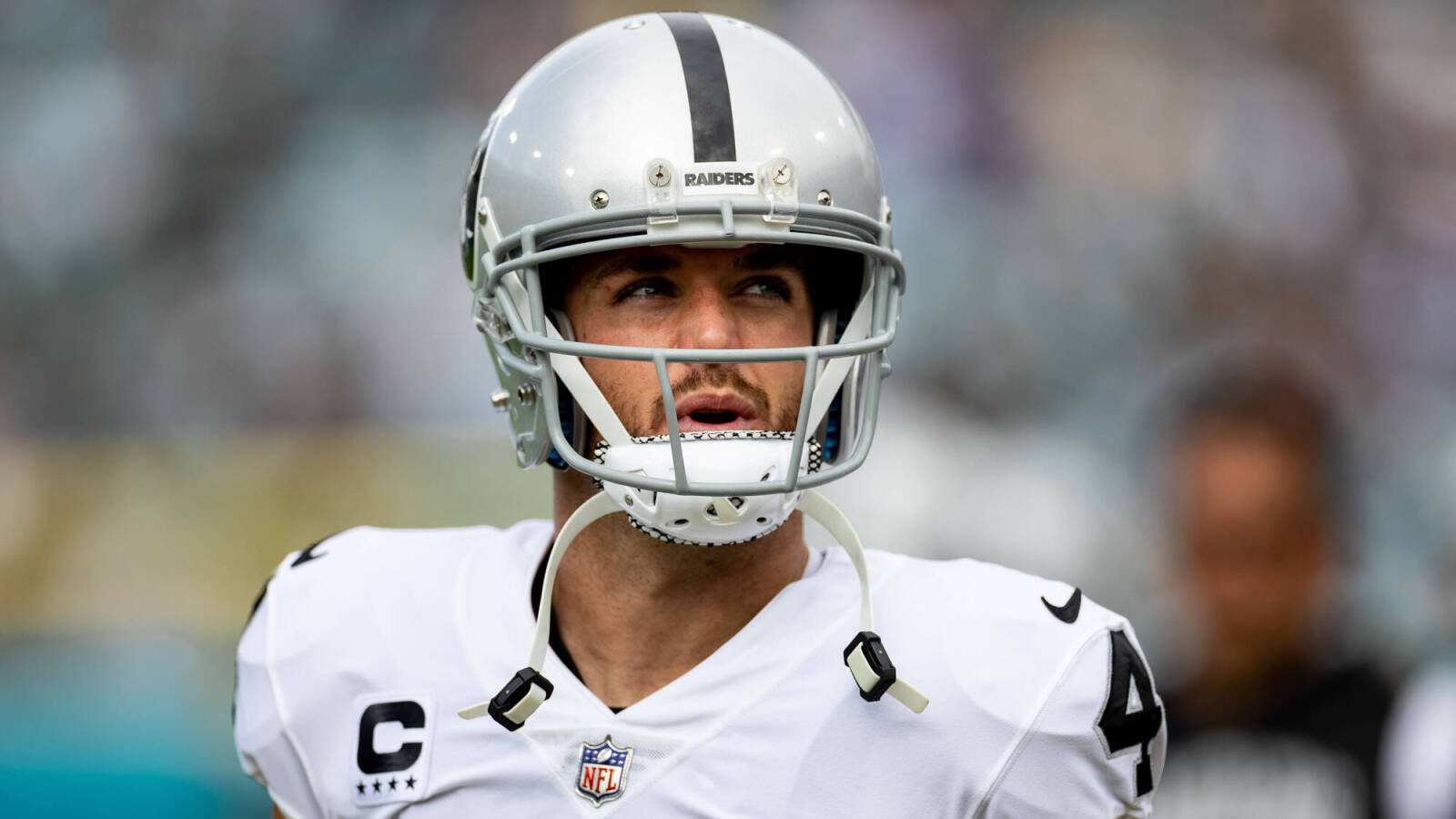 The Derek Carr era of the Las Vegas Raiders could very well be coming to a close. 
The 2-7 Raiders have struggled aplenty in 2022. It might only be running back Josh Jacobs' resurgence that has given Las Vegas fans much to cheer for this season. 
Quarterback Carr, the team's 2014 second-round pick, hasn't played poorly for Las Vegas this year. However, his play hasn't been able to cover up the team's issues on offense and defense. 
With head coach Josh McDaniels reportedly back for 2023 and the Raiders veering toward a high draft pick, is it possible Carr's time in Vegas could come to a close? 
It feels like it's heading in that direction. 
The Raiders have the second overall pick in the 2023 NFL Draft at present, per Tankathon. 
That could put them in the position to draft a quarterback like Ohio State's C.J. Stroud, Alabama's Bryce Young, Tennessee's Hendon Hooker, Kentucky's Will Levis or Florida's Anthony Richardson. 
Carr's contract also has a clear out in it for the Raiders next spring. Per Spotrac, the team would incur only a $5.6 million cap hit if it were to release Carr to free agency. The move would save the team about $29 million in cap space. 
Carr would instantly become one of the marquee free agents, as quarterbacks of his caliber rarely make it to the open market. It's possible Las Vegas could trade Carr, but other teams likely wouldn't want to deal with his contract as it is. 
Teams like the Indianapolis Colts, Atlanta Falcons, Tampa Bay Buccaneers, New York Giants, Washington Commanders, Carolina Panthers, New Orleans Saints, Detroit Lions and Pittsburgh Steelers could all be potential landing spots for Carr. 
There would be no shortage of interest for a proven quarterback who will only be 32 going into the 2023 season. 
The Raiders and Carr could be headed for a mutually beneficial breakup this spring. There is little stopping it from happening, and it could boost both of their prospects going forward.