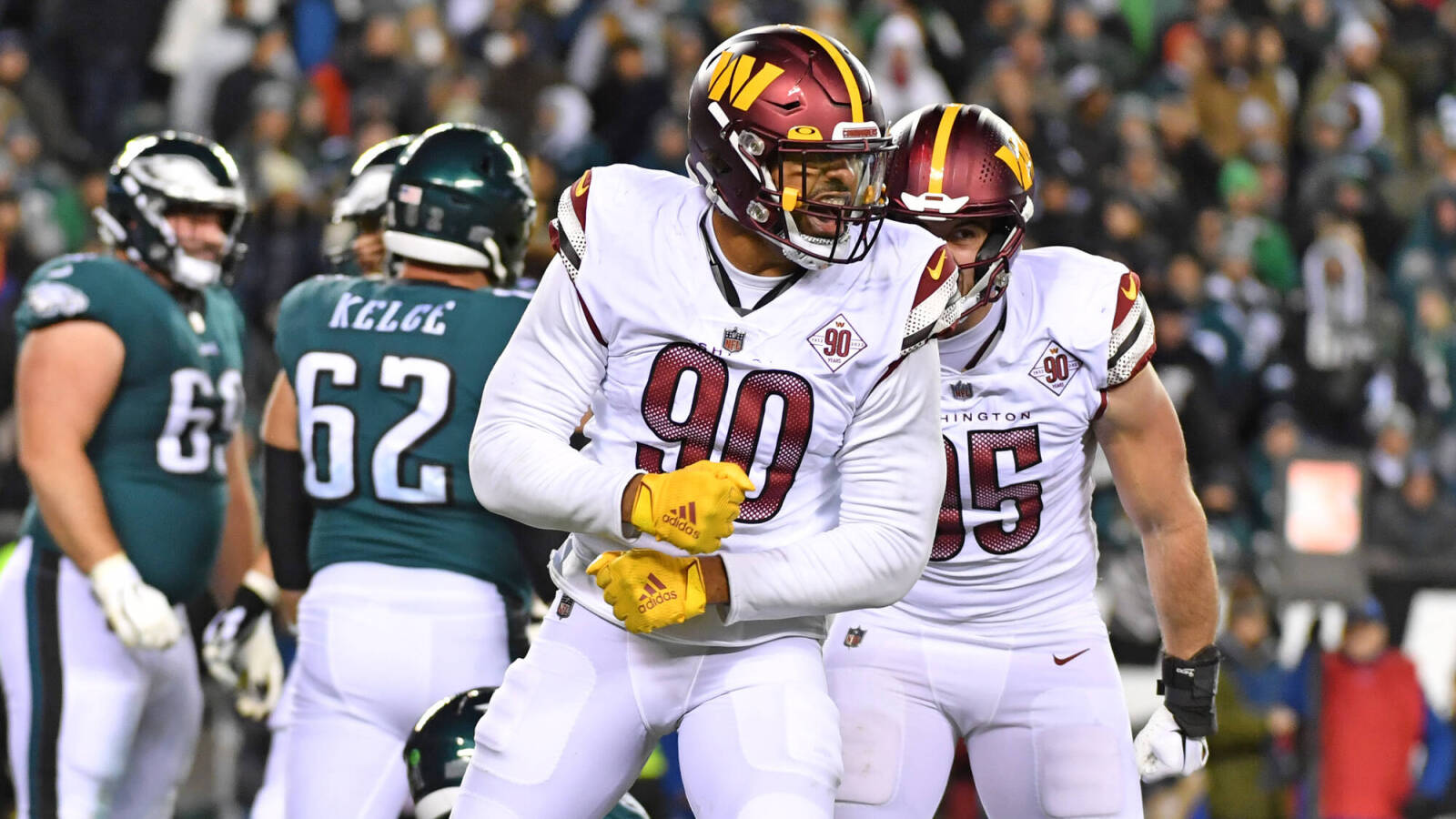 The Philadelphia Eagles came back to Earth on Monday night.
Philadelphia (8-1) lost to the Washington Commanders (5-5), 32-21.
The loss doesn't knock the Eagles from first in the NFC, but it does show they aren't as far ahead of the pack as their record coming into Monday night's game indicated.
Washington won the time of possession battle with 40 minutes and 24 seconds to 19 minutes and 36 seconds for Philadelphia. The Commanders ran for 152 yards and the defense forced four turnovers.
If the Eagles showed one weakness before Monday, it was their rush defense. Those struggles reared their head against the Commanders as they consistently found themselves in short-yardage situations. Washington converted 12-of-21 third-down conversions.
Per Football Outsiders, the Eagles entered Monday's game 27th in the league in defensive rush DVOA.
The turnovers (4) and penalties (both called and not called) that impacted the Eagles are more random and harder to predict week-to-week. After all, no one expected a team with three turnovers heading into this game to turn the ball over four times. It's also hard to predict a player will get flagged for roughing the passer when the quarterback and defensive player both slide harmlessly to the ground, as was the case in the play that sealed the victory for Washington.