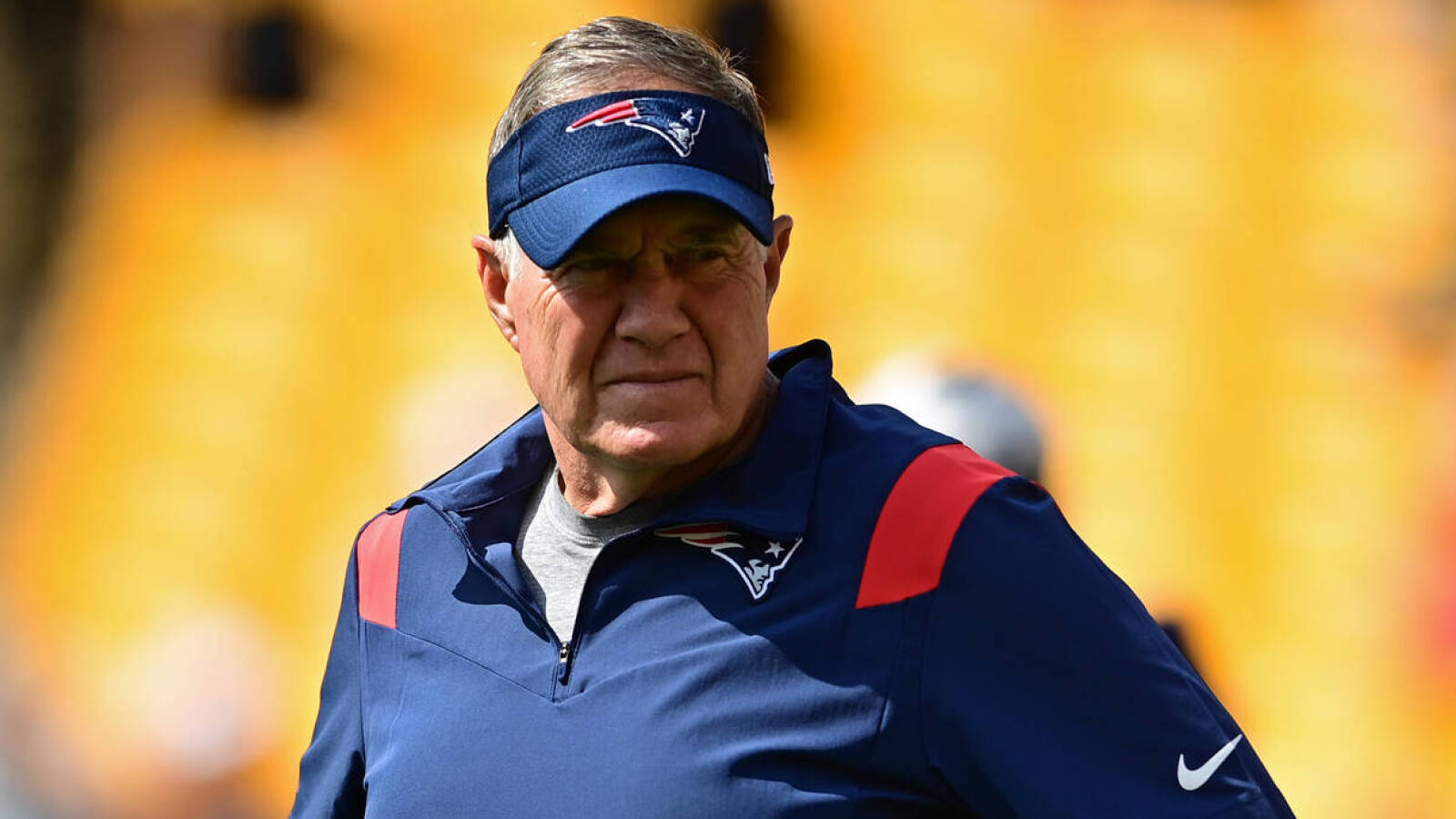 Pockets of New England Patriots supporters have found a new fan-favorite in rookie quarterback and fourth-round draft pick Bailey Zappe, who is filling in as starter Mac Jones continues to recover from the reported high-ankle sprain he suffered in Week 3. 
As Josh Alper noted for Pro Football Talk, Patriots head coach Bill Belichick was asked during his latest appearance on local radio station WEEI if he could consider keeping Zappe in the lineup once Jones is cleared to return as long as the 23-year-old continues to play well. Unsurprisingly, Belichick didn't show his hand. 
"Yeah, I'm not going to get into a lot of hypotheticals on all the different things that might or might not happen and all that," Belichick responded. "That's just, to me, a waste of time. I'm not going to sit around here and dream up scenarios and all that. We'll take things as they come and go from there. Obviously, Mac wasn't active (Sunday), so it wasn't any part of any decision." 
Zappe made his pro debut after backup Brian Hoyer suffered a concussion at the Green Bay Packers on Oct. 2 and then went on to log his first NFL start in Week 5's 29-0 win over the Detroit Lions that improved the Patriots to 2-3 on the season. In total, Zappe has connected on 27-of-36 passes (75%) for 287 yards with two touchdowns and one interception over his two appearances. 
Meanwhile, PFT's Myles Simmons pointed out that New England quarterbacks coach Joe Judge told reporters Tuesday that Jones is "doing everything he can physically to get back on the field full-time for us" ahead of this coming Sunday's game at the 2-3 Cleveland Browns. History suggests Jones' status for that contest may not be known before Friday at the earliest.