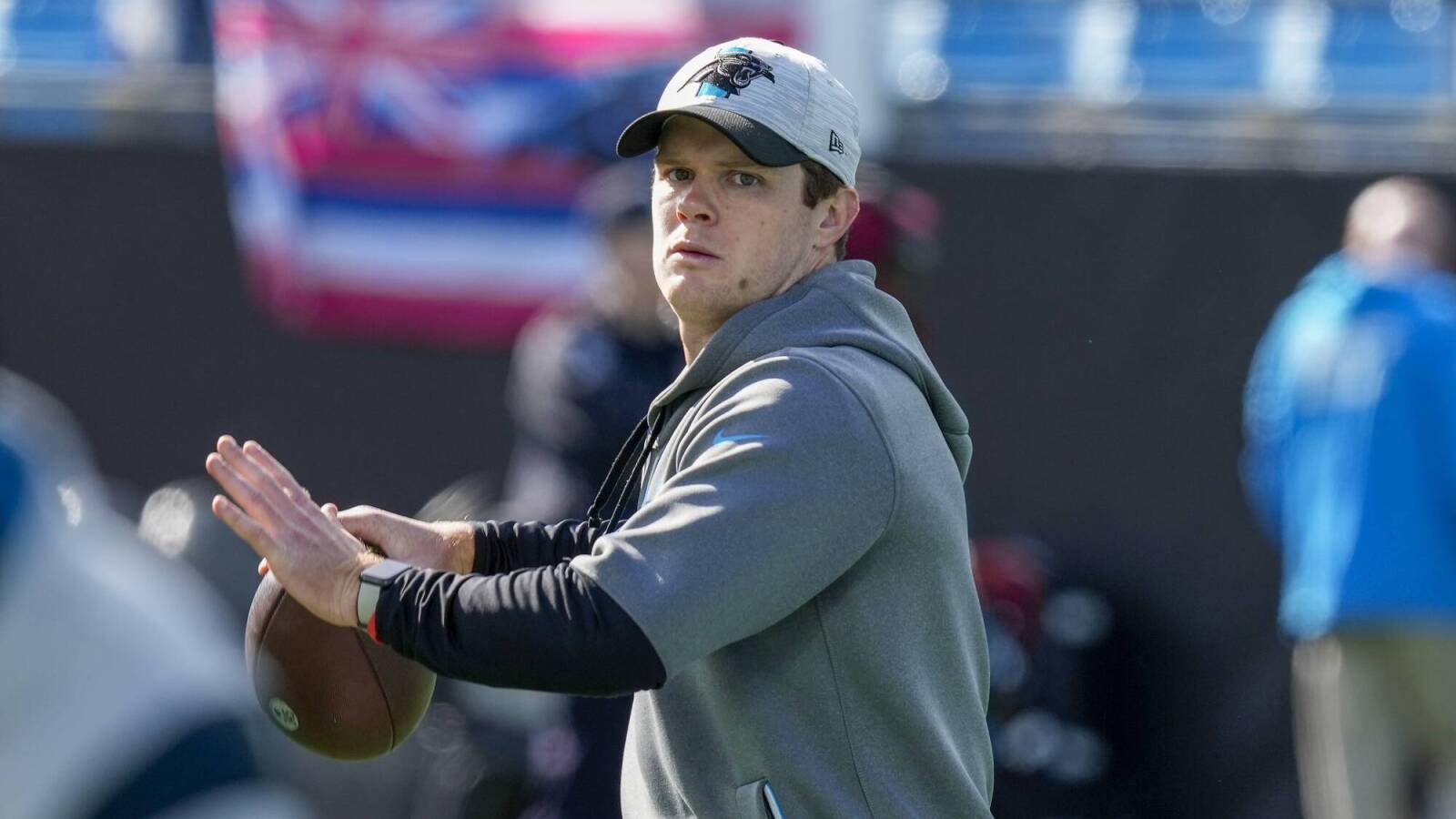 Reports and rumors linking the Carolina Panthers with Cleveland Browns quarterback Baker Mayfield cannot be ignored. In the last week, Ellis L. Williams of The Charlotte Observer suggested the Panthers could add Mayfield to their roster before they start mandatory minicamp on June 14, and Bob Condotta of the Seattle Times later wrote that "the consensus is that Carolina remains Mayfield's most likely destination if he is released." 
As of Tuesday afternoon, however, veteran and 2018 third-overall draft pick Sam Darnold was atop Carolina's depth chart over rookie and third-round choice Matt Corral. Darnold spoke with reporters and, per Josh Alper of Pro Football Talk, insisted he's "confident I can be one of the best quarterbacks in the league." 
As noted by ESPN stats, Darnold ended the 2021 season 29th among eligible signal-callers with a 71.9 passer rating and a 33.2 total QBR. He completed just 59.9% of his attempts and matched nine touchdown throws with 13 interceptions. 
"Everyone, including myself, knows the situation. . . . For me, it's focusing on what I can do right now," Darnold added during his comments. 
The Panthers could make a move for San Francisco 49ers veteran Jimmy Garoppolo or wait to see if either Garoppolo or Mayfield are released by their current employers. Darnold's confidence is admirable, but it seems to be a matter of when, not if, he's replaced as Carolina's QB1 before preseason games get underway.