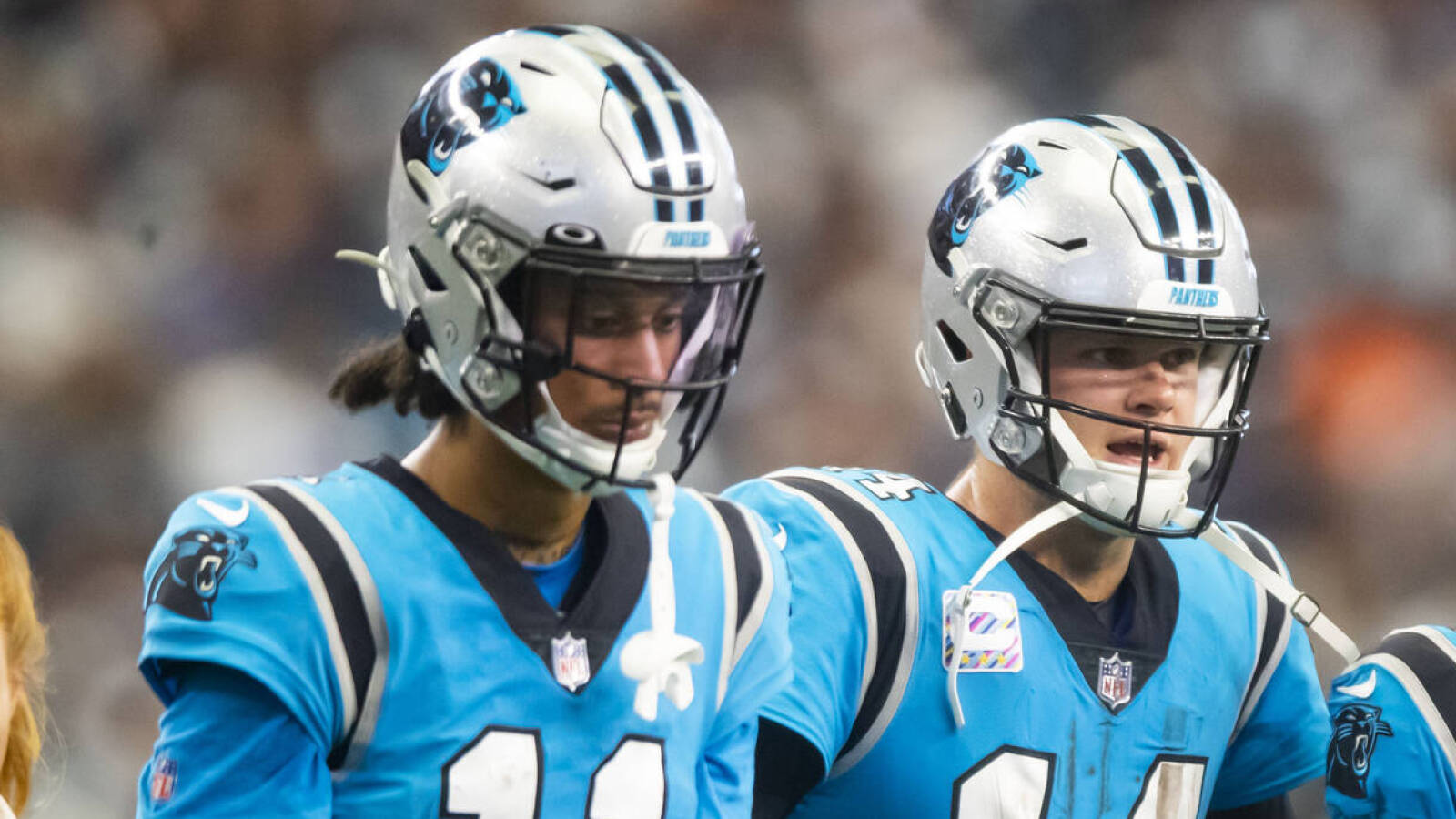 Long before Carolina Panthers wide receiver Robbie Anderson spent time repeatedly insisting that an Instagram reaction related to quarterback Baker Mayfield was actually a defense of Carolina signal-caller Sam Darnold, Anderson and Darnold were teammates with the New York Jets for a couple of seasons. 
The two linked back up with Carolina when the Jets traded Darnold to the Panthers in the spring of 2021. While Anderson may find himself playing alongside Mayfield following Wednesday's trade, the 29-year-old continues to have Darnold's back. 
Per Matthew Neschis of the New York Post and Jeremy Bergman of the NFL's website, Anderson explained on a recent edition of the "I Am Athlete" podcast that he feels the Jets failed Darnold by playing the quarterback straight out of the gates as a rookie in 2018. 
"I will say this with Sam though. I feel like his development was all messed up coming into the league," Anderson said. "Look at (Patrick Mahomes), look at Lamar (Jackson), they didn't play right away. I don't feel like Sam should've played right away. I feel like his career got jumpstarted the wrong way. I feel, being in the building, the coaches, I was there, you know what I'm saying? It was all, it wasn't right. So, in his defense, I don't feel like he was developed 100% correctly."
Arguments about whether or not a rookie should be named a QB1 during his first summer in the league arise just about every year — fans of the Pittsburgh Steelers have such discussions on a weekly basis at the moment. Nobody can say, with any certainty, if Darnold would've evolved into a Most Valuable Player candidate learning life in the NFL from the sidelines as a first-year pro, but it now seems to be a matter of time before he loses his job in Carolina to Mayfield.