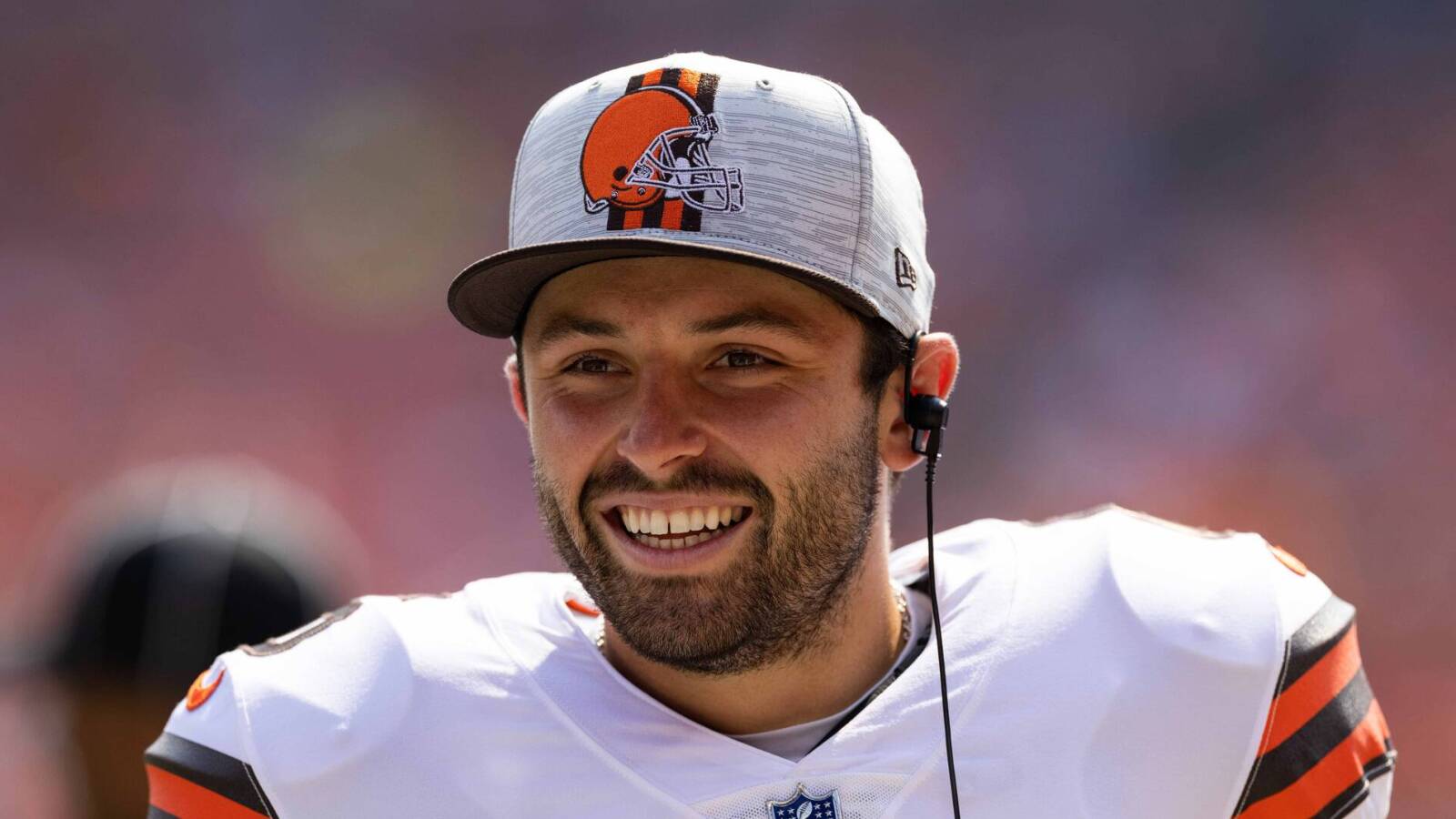 The Baker Mayfield-era in Cleveland is over and with it, the months-long saga of if and/or when the quarterback would be traded has come to an end as well.
The Panthers have long been reported to be a front-runner for landing the former 27-year-old, along with the Seattle Seahawks. After the Browns traded for embattled signal-caller Deshaun Watson in March — and later signed veteran Jacoby Brissett — the writing seemed to be on the wall regarding Mayfield's future in Cleveland.
Watson's legal woes stemming from more than 20 allegations of sexual misconduct combined with Mayfield's contract situation prolonged a deal for the Heisman Trophy winner at Oklahoma being completed. Carolina also at times was rumored to be out of the running for Mayfield, given multiple assurances from head coach Matt Rhule that Sam Darnold would be the team's starter, plus the fact that the team moved up in the spring draft to select quarterback Matt Corral.
Mayfield had long since requested a trade from the Browns, but muddying the process has been potential suitors' desire for Cleveland to eat a large portion of his nearly $19 million salary. Here are the financials from the deal between the two teams.
Furthermore, Garafolo reports that while Mayfield will be the fresh face in town, he isn't guaranteed to be the starter for Carolina yet and there's expected to be a competition for the job between Darnold and the newcomer. Regardless of who comes out on top for the Panthers' starting gig, their Week 1 matchup against the Browns now has an extra layer or two of intrigue.