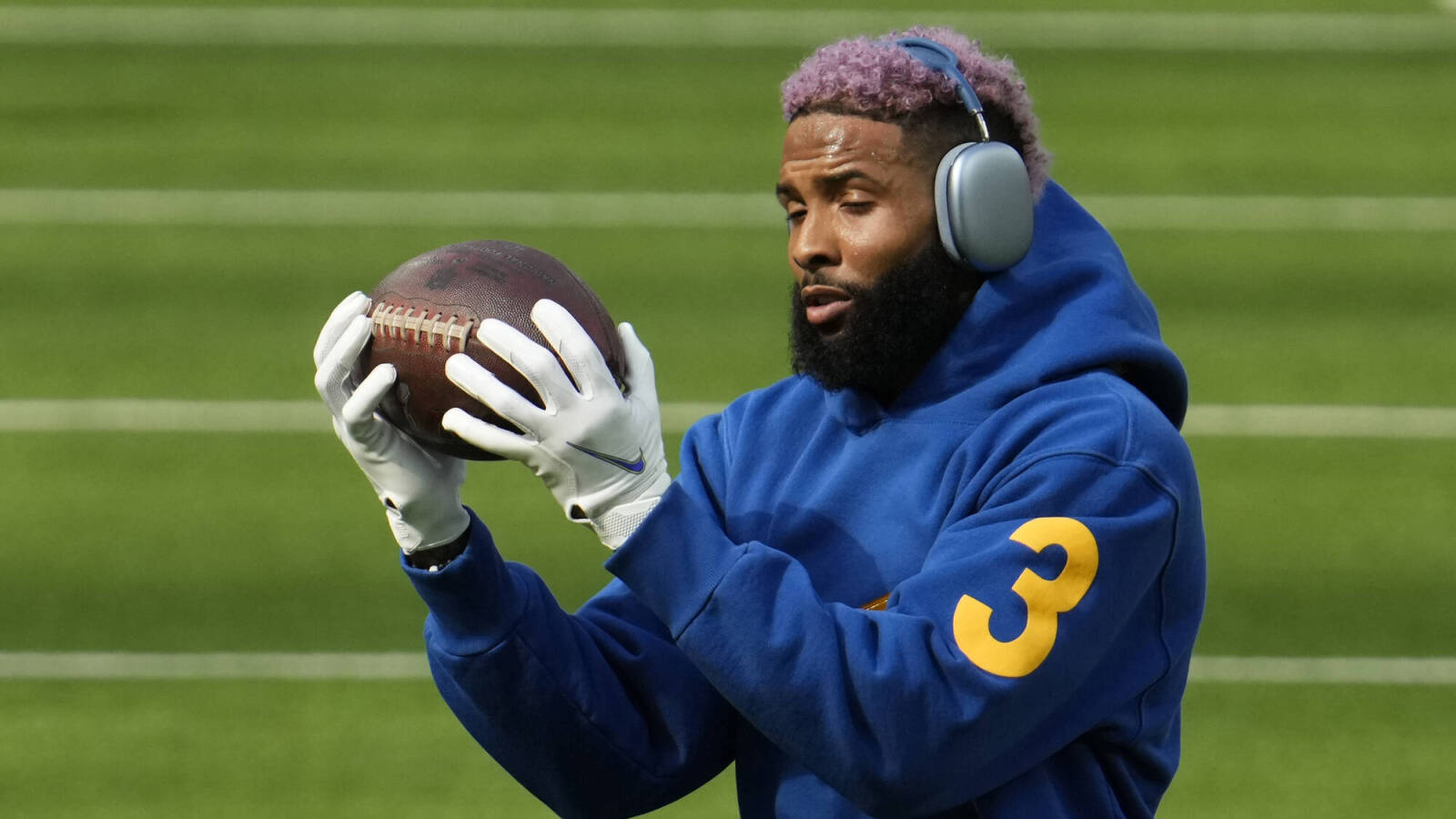 Shifting briefly into reporter mode, Von Miller revealed at least part of Odell Beckham Jr.'s free agency itinerary. The future Hall of Fame edge rusher said (via ESPN.com's Alaina Getzenberg, on Twitter) his former teammate will visit the Buccaneers, Saints and Giants.
Beckham's Giants visit already commenced, but Jeff Howe of The Athletic described this week's meeting as a checkup on former teammate Sterling Shepard rather than an official visit with the team (Twitter link). No free agency traction exists between Beckham and the Giants, Howe adds, and Beckham's New York trip was not reported as an official visit. This is not exactly surprising, considering the Giants' 2019 trade decision and its status as a rebuilding squad.
Like offseason Saints addition Tyrann Mathieu, Beckham is a New Orleans native. A Saints commitment would also reunite Beckham with LSU and Browns teammate Jarvis Landry, who attempted to recruit his longtime teammate to New Orleans this summer. The Saints restocked their receiving corps this offseason, adding Landry and trading up for Chris Olave. But Michael Thomas is dealing with an injury again — this one a foot ailment — after missing much of the 2020 and '21 seasons. The Saints also pursued Beckham during his midseason free agency bid last year.
Despite the presences of Pro Bowlers Mike Evans and Chris Godwin, the Tom Brady-era Bucs have not hesitated to bolster this position group. Tampa Bay has added Antonio Brown, Julio Jones and Cole Beasley during the superstar quarterback's tenure. Beasley abruptly reversed course this week, opting to retire. At full strength, the Bucs seemingly would not have a Beckham need. But they have not exactly operated passively at receiver with Brady; the team has also dealt with multiple wideout injuries this season.
Miller concluded his Beckham-related remarks by saying (via Getzenberg, on Twitter), "When it's time to like get down to business, like we already know where he's gonna be at. We know. Just in my eyes, I think I know where he's gonna be at." Unless Miller can convince his former teammate to trek to Buffalo, this would seem to point to Beckham rejoining the Rams.
The Rams' re-recruitment of OBJ has bordered on relentless, and with Allen Robinson struggling in his first games with the team and Van Jefferson on IR, Beckham could be a necessary piece for a reigning champion that looked to have its receiver situation sorted out. Though, Jefferson is expected to be back when first eligible. It is likely Beckham will not be ready until at least November, however, with Howe confirming that previously reported timeline remains in place.
Even before Robinson's early-season woes and Jefferson's injury, the Rams still courted Beckham. Mutual interest exists regarding a reunion, almost certainly evidenced by Beckham crashing Sean McVay's wedding and then being at SoFi Stadium in Week 1 celebrating the Super Bowl LVI banner being raised. Money has been an issue, of course, but the time will soon come for OBJ to make a decision. Teams beyond the NFC South will likely join the Rams in pursuing the talented pass catcher, but the past several months revealed the defending champs will almost certainly stay in the mix until Beckham makes his decision.