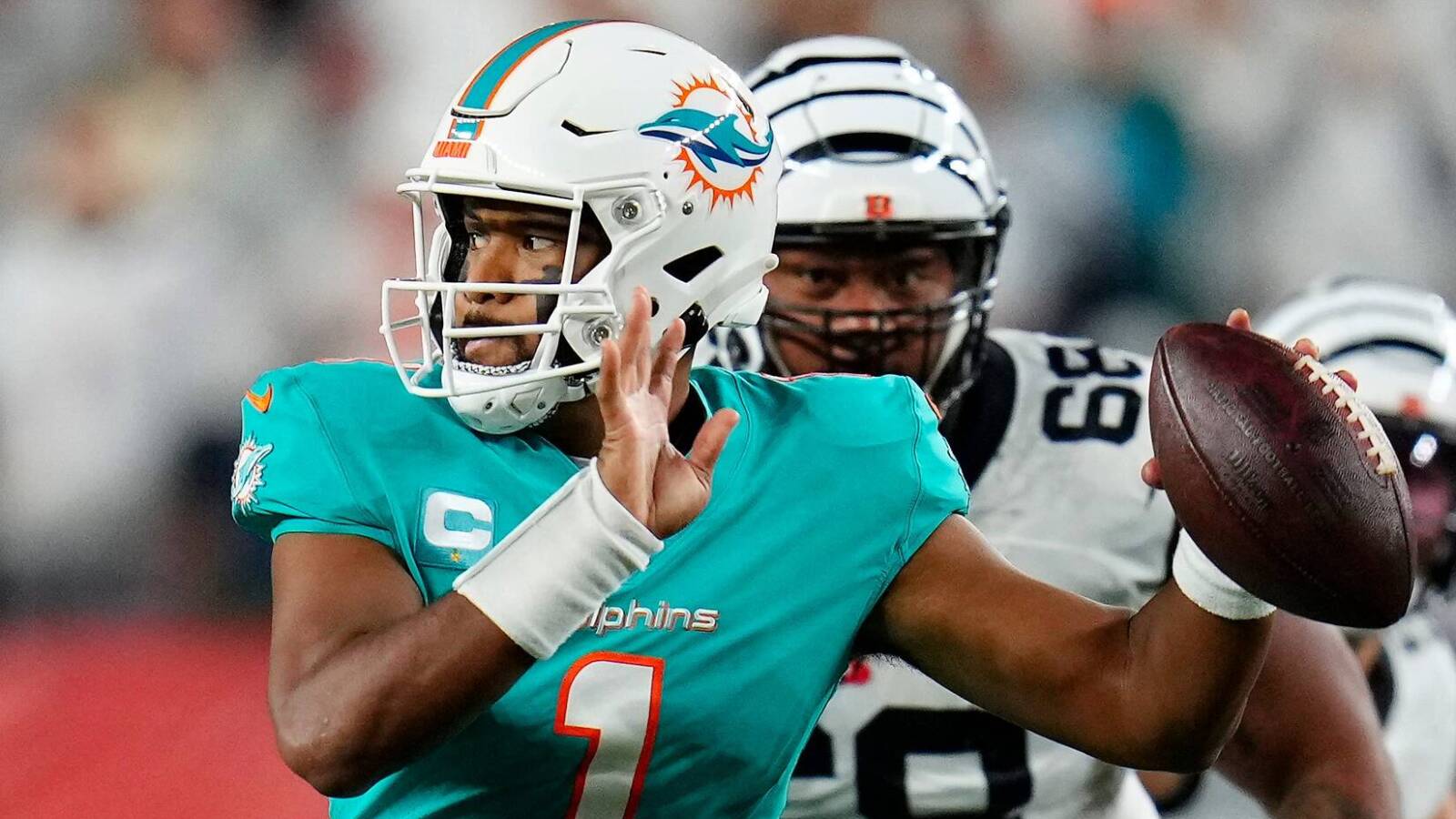 The NFL Players Association has terminated the contract of "the unaffiliated neurotrauma consultant [UNC] involved in the Tua Tagovailoa situation last Sunday," according to ProFootballTalk.
ESPN's Miami Dolphins' reporter Marcel-Louis Jacques said in a tweet that the NFLPA came to the decision "after it was found he made 'several mistakes' in their evaluation."
Tagovailoa's injury has consumed the NFL since he staggered to the ground following a hard hit during the Dolphins' game against the Buffalo Bills in Week 3. The QB was cleared to return to the game with what was called a back injury, but many observers believed Tagovailoa showed signs of a concussion.
The controversy continued on Thursday night when Tagovailoa was injured before halftime of the Dolphins' game against the Cincinnati Bengals. The NFLPA announced afterward that it would investigate why Tagovailoa was allowed to play to begin with.
It has brought to the forefront a discussion on who is ultimately responsible for allowing athletes back on the field following head injuries as well as spotlighting the deficiencies in the NFL's current protocols. If all it takes is one doctor to misdiagnose an injury to allow a potentially concussed athlete onto the field, there needs to be more checks and balances in place.
The decision to terminate the contract of the UNC signals the first repercussion of the fallout from Tagovailoa's two head injuries in five days. It's a small step and one that picks the lowest-hanging fruit. What the investigation uncovers as to whether this was one medical professional performing erroneously or deeper systemic issues within the Dolphins organization will determine if heads continue to roll.