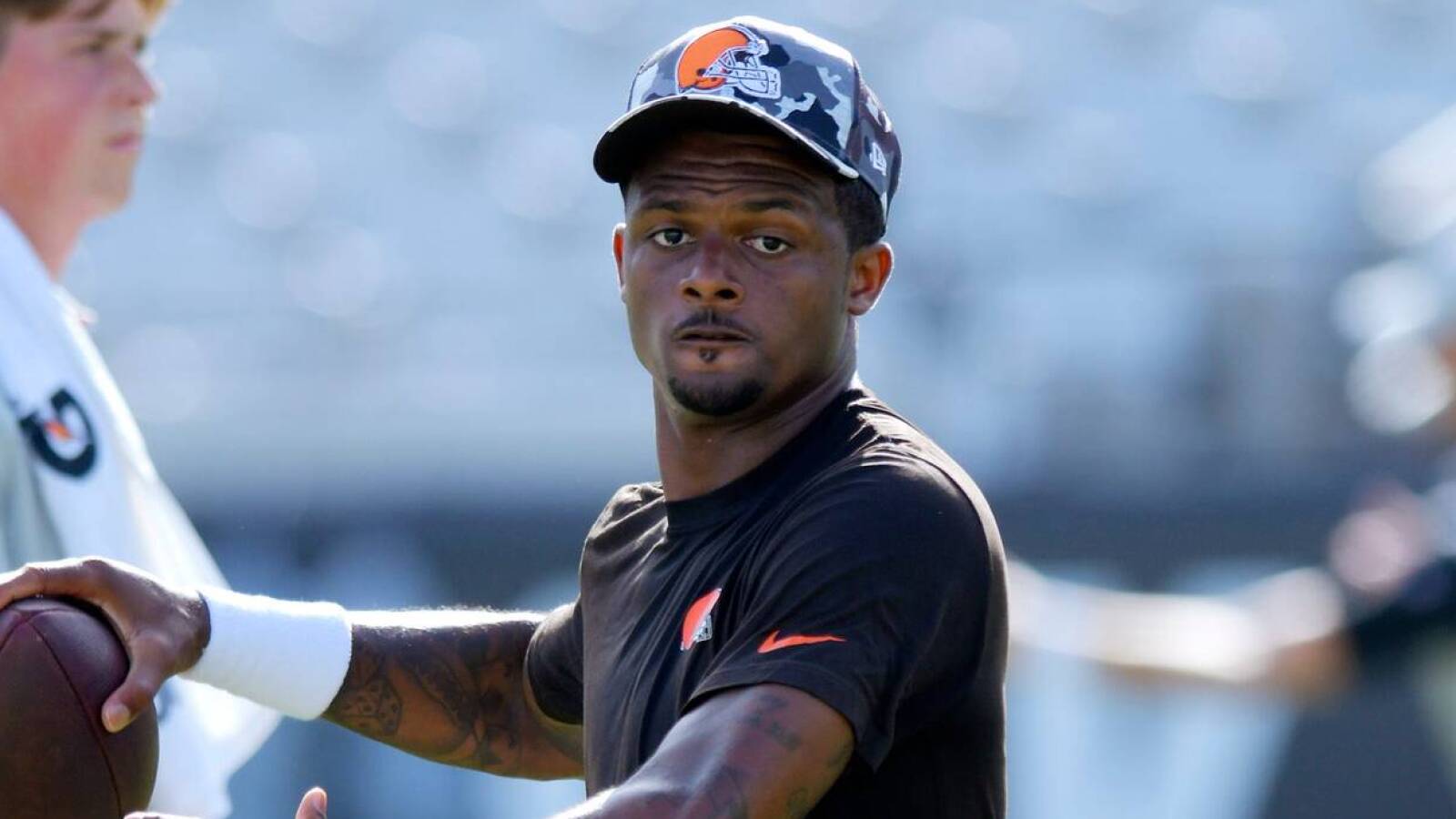 It was reported on Wednesday that a resolution on the NFL's appeal of Deshaun Watson's six-game suspension for violating the league's personal conduct policy could be coming on Thursday. That has indeed happened.
After more than 20 allegations of sexual misconduct stemming from visits with dozens of massage therapists, Watson sat out the entire 2021 NFL season while still with the Houston Texans. He was controversially pursued by multiple teams in the offseason and ultimately was traded to the Cleveland Browns, which then signed him to a five-year, $230 million contract.
The initial ruling giving the three-time Pro Bowler a six-game punishment was handed down over two weeks ago at the beginning of August. Because the suspension didn't include preseason games, Watson played in the team's preseason opener last week, going just 1-for-5 for seven passing yards.
Prior to the preseason contest, the 26-year-old — for the first time since the allegations came out — publicly apologized to the women he "impacted" from the "situation."
The Browns' next preseason game will be at 1 p.m. ET on Sunday against the Philadelphia Eagles. As long as the updated 11-game suspension holds, Watson's first scheduled game back in the regular season is set up to be a road matchup against his former team, the Texans.