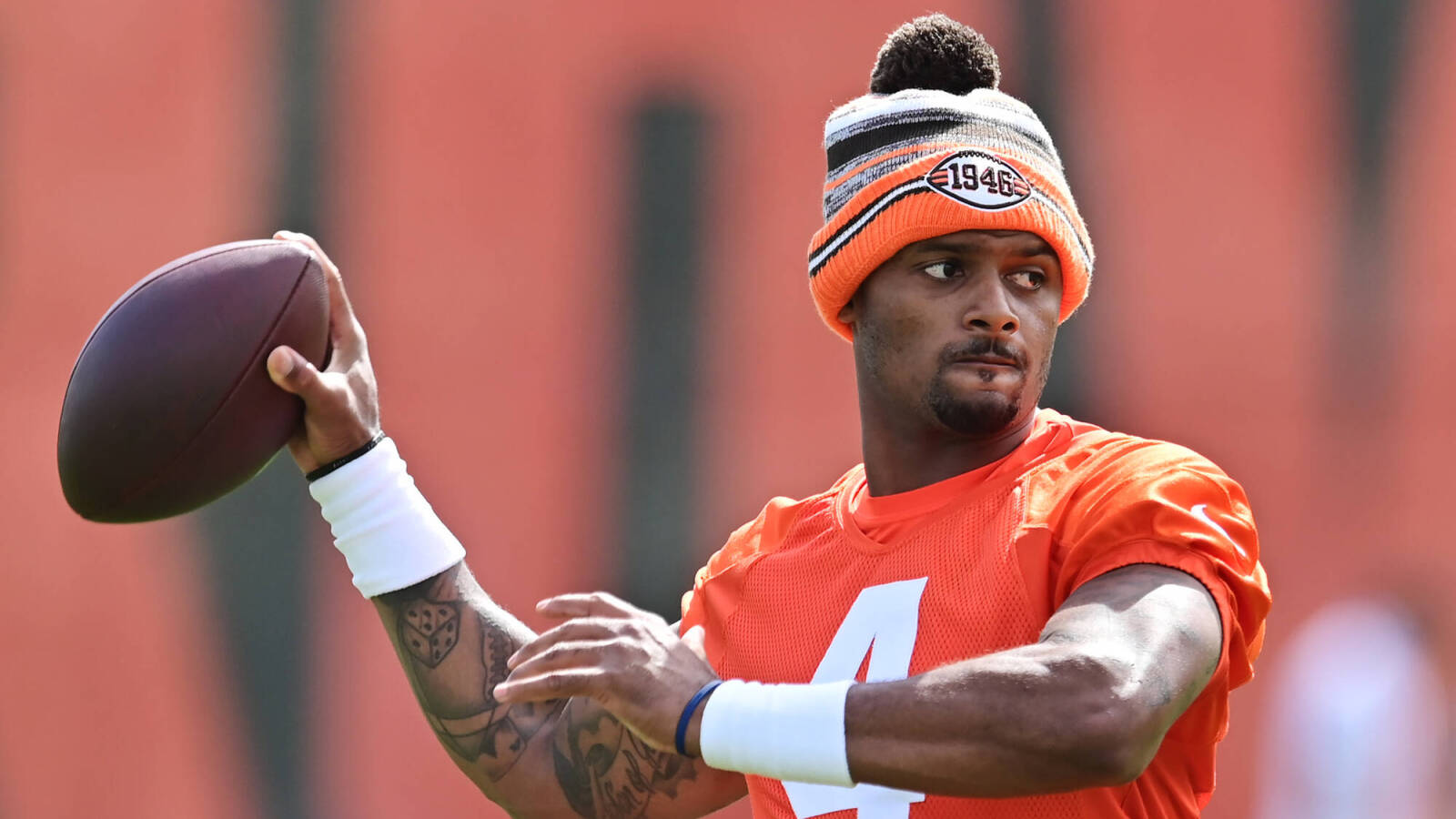 Cleveland Browns star quarterback Deshaun Watson ended the springtime months facing no fewer than 24 active civil lawsuits regarding allegations of sexual misconduct during massage sessions, but it was learned earlier on Tuesday that 20 of the 24 plaintiffs suing Watson had settled. 
It was immediately unknown how this news would affect the NFL's investigation into whether or not Watson deserves to be suspended for violating the league's personal conduct policy. NFL spokesman Brian McCarthy has since addressed the matter via a brief statement. 
"Today's development has no impact on the collectively bargained disciplinary process," McCarthy announced, per Mike Florio of Pro Football Talk. 
NFL commissioner Roger Goodell explained in March that Watson landing on the commissioner's exempt list was unlikely since two grand juries declined to indict the 26-year-old, but some wondered if Goodell could and would change his mind if all of the lawsuits lingered through training camp and the preseason. Florio now notes that "slashing the pending cases from 24 to four likely prevents paid leave from returning to the NFL's radar screen," especially if Watson's legal team settles the remaining four lawsuits this summer. 
The NFL Players Association is reportedly "bracing for a recommendation by the league of 'unprecedented' punishment of Watson," and it's thought the NFL will look to ban Watson for one entire season ahead of an expected appeal. The Browns open training camp on July 27 and would like to know by then if Watson or backup Jacoby Brissett will be their starter for Week 1 in September.