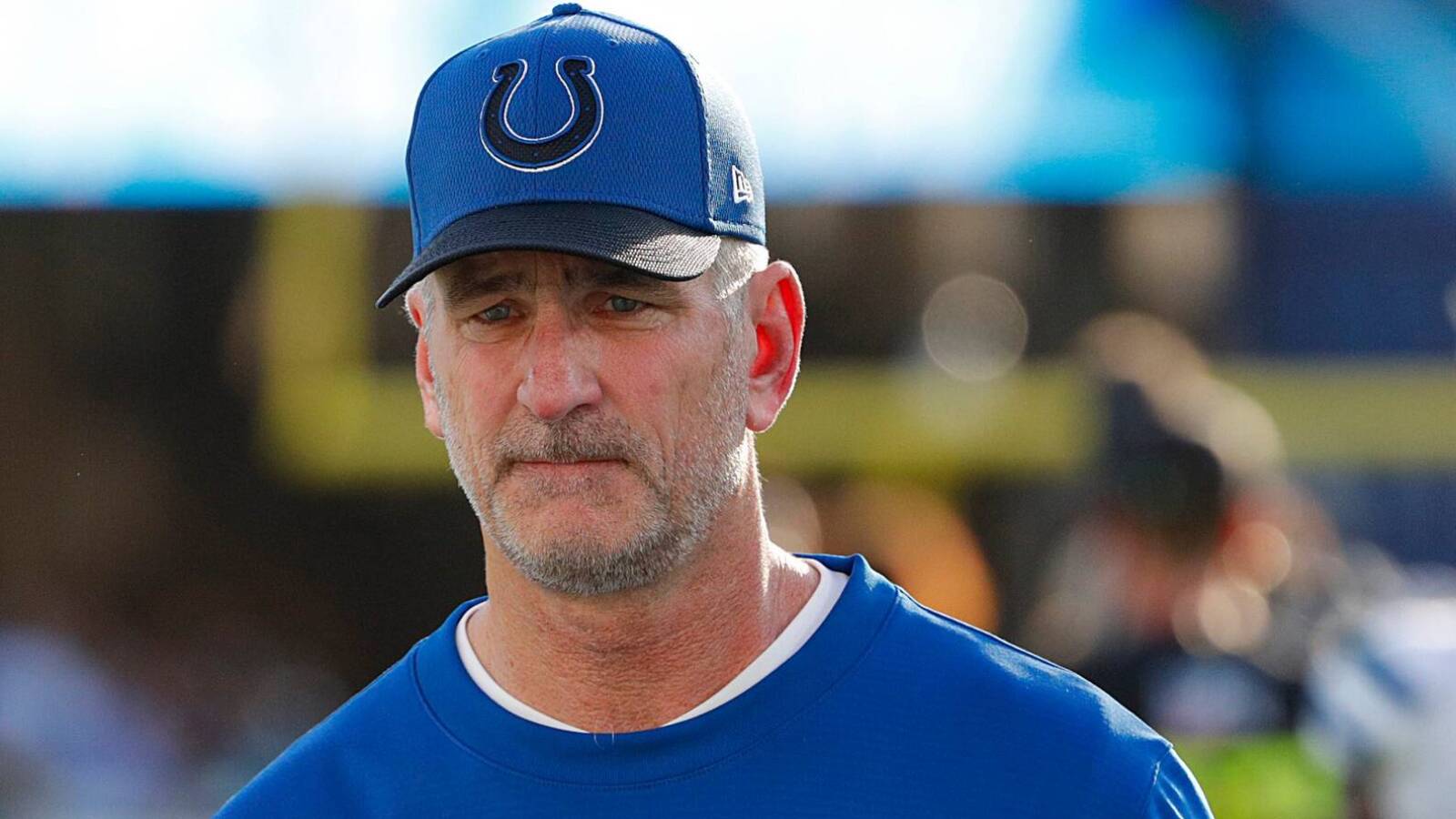 Week 1 of the NFL preseason is officially underway, which means you have less and less time to get your future bets in before the regular season starts. Futures bets can still be placed during the season, but the odds can drop rapidly, especially if some of the favorites get off to good starts. That's why you should bet Frank Reich for NFL Coach of the Year right now — especially when the line is at 20-1 via DraftKings.
Betting on NFL Coach of the Year? Claim this DraftKings promo code, and you can get $1000 deposit bonus when joining DraftKings Sportsbook today!
Los Angeles Chargers head coach Brandon Staley is the favorite at 14-1, followed by Denver's Nathaniel Hackett at 16-1. What scares me about picking either Staley or Hackett is that they both coach in the same division. What scares me more is they coach in the best division in football. 
Even without Tyreek Hill, Kansas City is still a juggernaut. The Las Vegas Raiders got themselves the head coach they believe they need to get them back to their glory days in Josh McDaniels and traded for arguably the best wide receiver in football in Davante Adams. Staley's Chargers took huge strides forward last year under quarterback Justin Herbert and got another elite defensive player in Khalil Mack during the offseason, and Hackett's Broncos believe Russell Wilson is the piece they need to get them back on track. That's why betting either Staley or Hackett is too risky. That division is a complete toss-up, which makes it even more difficult for the NFL Coach of the Year to come out of the AFC West. 
Brian Daboll, Dan Campbell and Doug Pederson follow as the next favorites behind Staley and Hackett at 16-1. Daboll may be a great coach, but the Giants are far from being a playoff caliber team. Same goes for Campbell's Lions and Pederson's Jaguars. All three teams may double their win total from a year ago, but all three are still far from being a playoff team. Now, there's no rule that says your team has to make the playoffs in order to win Coach of the Year, but I couldn't find a previous winner whose team missed the postseason during that season. 
That leaves us with Frank Reich and the Indianapolis Colts at 20-1. Carson Wentz and the Colts needed to win just one of their two final games of the season to make the playoffs last year, but they just couldn't get it done. So, what did the Colts do? They shipped Wentz off to Washington and acquired former league MVP Matt Ryan from Atlanta. But the Colts didn't stop there. They signed 2019 NFL Defensive Player of the Year Stephon Gilmore. Add Gilmore to a defense with proven superstars Shaquille Leonard and DeForest Buckner, and now all of a sudden you're talking about a potentially elite defense. 
Betting on NFL Coach of the Year? Join BetMGM today and get a $1000 risk-free bet! Click here to claim this exclusive BetMGM promotion today.
Offensively, the Colts ranked second in the league in rushing yards per game, and that shouldn't change with one of the best offensive lines in the league and running back Jonathon Taylor establishing himself as one of the best running backs in the game. What exactly did the Colts lack a year ago then? The answer — a quarterback who isn't going to lose them games, but is also capable of going out and winning a game late in the final minutes. You know who checks both those boxes? Ryan.
Does that mean the Colts are a lock for the Super Bowl or an AFC South division title? Absolutely not. But the Colts are certainly better on paper from a year ago, and they haven't had this good of a team maybe since Peyton Manning was still under center. 
That's why you should put money on Reich for NFL Coach of the Year now. If the Colts get off to a hot start, and they should with their first two opponents being Houston and Jacksonville, that line is only going to drop. Ten wins should get Indianapolis into the playoffs, and that's quite obtainable, especially since the Colts get to play Jacksonville and Houston twice. 
The Bet: Frank Reich for NFL Coach of the Year (+2000 odds via DraftKings)
LOOKING FOR THE BEST SPORTSBOOK PROMOTIONS AVAILABLE FOR YOU IN YOUR STATE? SIMPLY CLICK HERE.