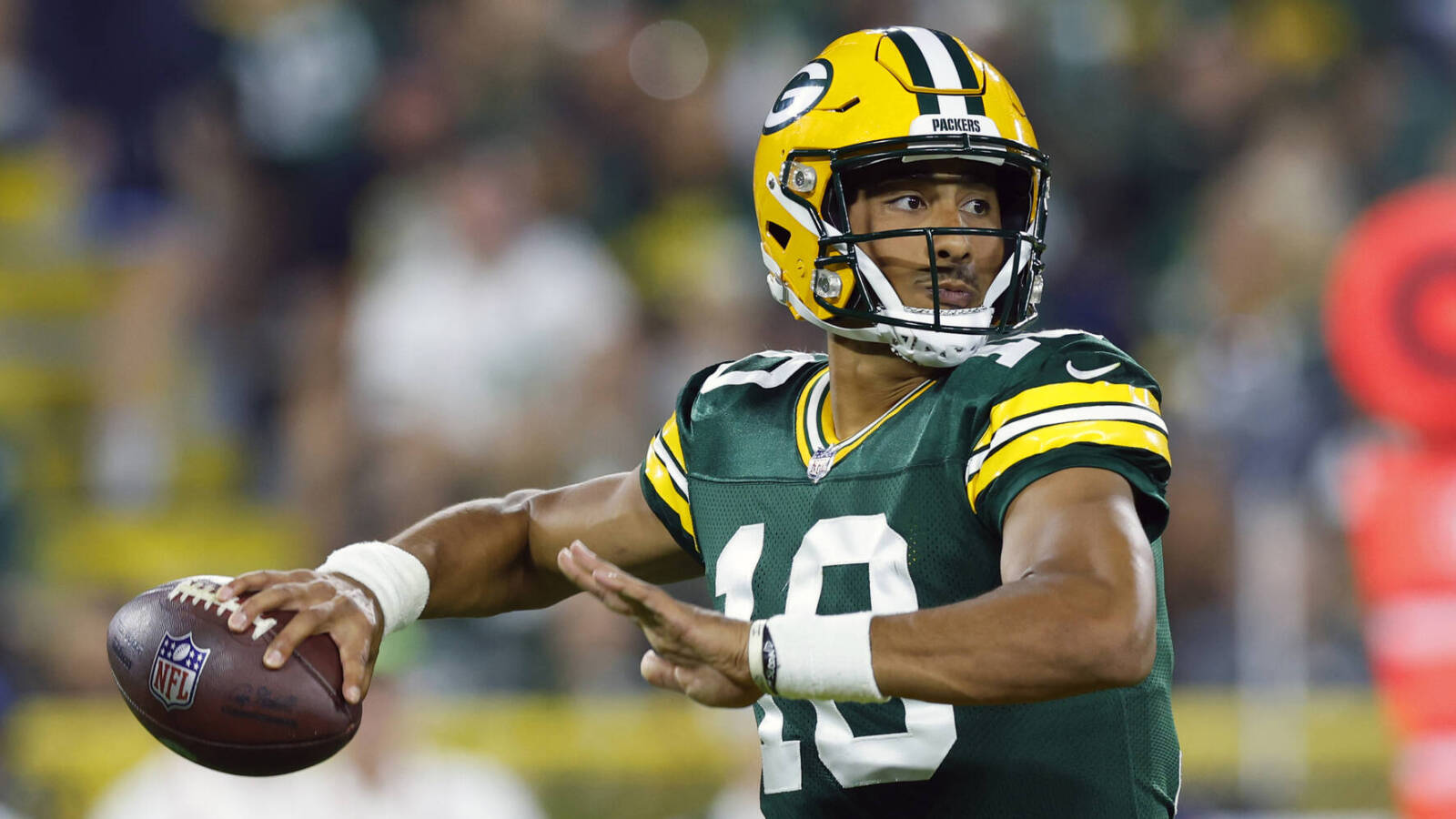 Jordan Love is entering his third year in the NFL, and we still have no idea what sort of player the Green Bay Packers have in him. 
Aaron Rodgers keeps sticking around — and playing at an MVP level — which means Love, a first-round pick in 2020, has appeared in just a single regular-season game. And it did not go well. 
Love has played the bulk of the Packers' first two preseason games this year, including most of Friday's 20-10 win over the New Orleans Saints. And despite some mediocre numbers in both games, Packers head coach Matt LaFleur is still coming away impressed with the progress Love is showing compared to a year ago.
LaFleur also claimed Love is "light-years" ahead of where he was at this same point a year ago.
"I know the numbers don't necessarily reflect probably how I feel," LaFleur said, via Packers.com. "He stood in the pocket and was throwing on rhythm. Unfortunately again we had too many drops. 

"He was decisive. Think that's the big thing from him. I see a much more decisive player out there. I think that's going to lead to a much more effective player."
LaFleur is right about one thing: The numbers certainly do not reflect that sort of progress. Love finished Friday's game going 12-of-24 for 113 yards (only 4.7 per attempt) and a touchdown. That came after his Week 1 performance where he was 13-of-24 for 176 yards, two touchdowns and three interceptions against the San Francisco 49ers. 
But numbers in preseason can be a little misleading, and that is definitely the case here. Love has not been playing with the Packers' entire first-team offense, and the receivers he has had around him have not been reliable when it comes to actually catching the ball. If just a couple of those drops turn into completions, the numbers look significantly better. And he did have his moments on Friday night when he showed the potential that convinced the Packers to use a first-round pick on him even though they already had a future Hall of Fame quarterback on the roster.