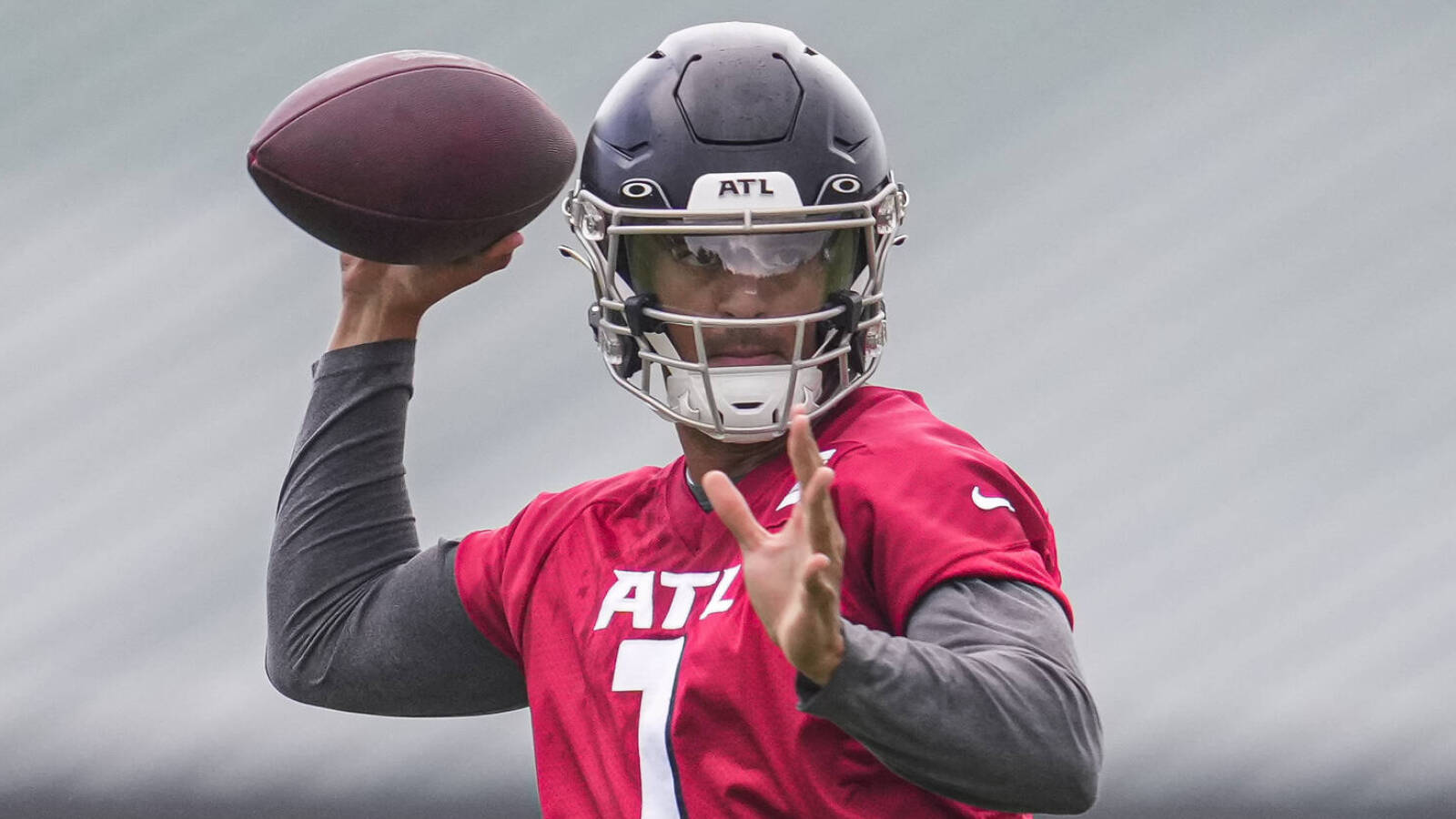 Seven-year NFL veteran Marcus Mariota hasn't started an NFL game since 2019, playing backup to Derek Carr with the Las Vegas Raiders the past two seasons. 
Mariota signed with the Atlanta Falcons this offseason, where it appears his two-year start-less streak will end. 
On Wednesday, the Falcons' first day of training camp, quarterbacks coach Charles London said Mariota would be the team's starter under center. 
Entering camp, the Falcons' competition for starting quarterback, on paper, consisted of Mariota and rookie third-round pick Desmond Ridder. While the Falcons have high hopes for Ridder, who they selected with the No. 74 pick out of Cincinnati, they will go with the veteran for now. 
"Obviously, we've got a plan for each of them. Marcus is the starter," London said on Wednesday. "That's how we're going into this thing."
The 28-year-old attempted only 30 passes in two seasons with the Raiders, going 18-for-30 for 230 yards, with a touchdown and an interception. 
Mariota was drafted No. 2 overall by the Tennessee Titans in 2015. He started 61 games over five seasons with the Titans, compiling a 29-32-0 record in the regular season and a 1-1 mark in the postseason. 
He finished his career with the Titans, passing for 13,207 yards with 77 touchdowns and 45 interceptions. On the ground, Mariota posted 1,574 rushing yards and 13 touchdowns.