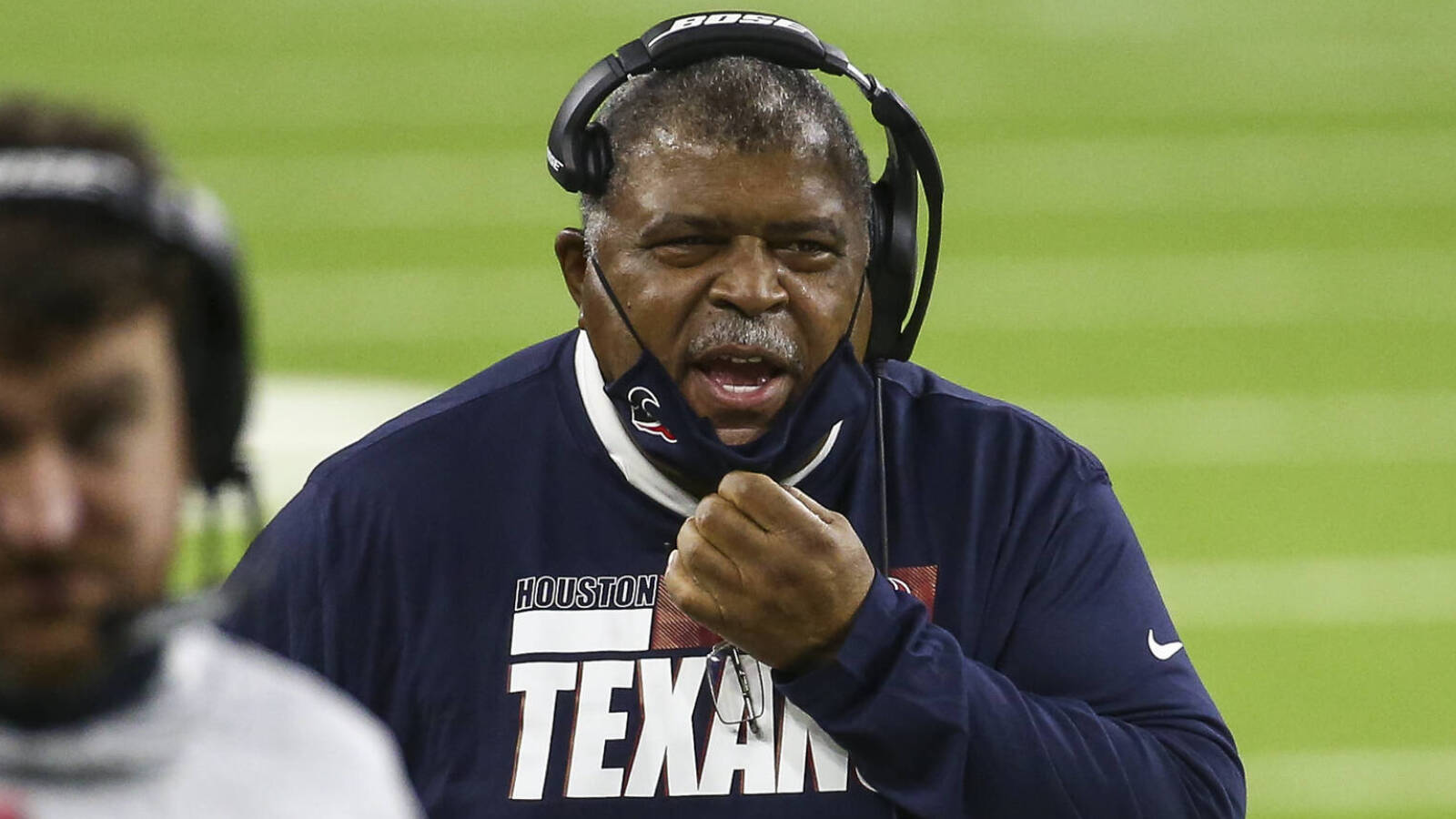 Romeo Crennel has been in coaching since 1970 and has been an NFL staffer since 1981. The former Browns and Chiefs head coach announced his retirement from coaching Monday.
The Texans have employed the longtime defensive staffer for the past eight years and change, and while Crennel had left his defensive coordinator post by 2021, he was still with the organization. The decorated staffer is stepping down from a day-to-day role, however.
"Football has been my entire life and it's been a dream come true to coach for 50 years," Crennel said. "I'll miss everything about coaching and teaching, but the thing I'll miss the most is being around the guys every day. … I'm thrilled to have the opportunity to spend more time with my grandchildren while staying around the game of football."
Crennel, who will turn 75 this month, has five Super Bowl rings on his resume as an assistant and coordinator, collecting them with the Giants and Patriots. He began his NFL career as a special teams coordinator on Ray Perkins' Giants staff in 1981, staying on in New York throughout Bill Parcells' tenure and through Ray Handley's two-year stint — before rejoining Parcells with the Patriots in 1993. Upon being moved to interim head coach in 2020, at age 73, Crennel became the oldest person to be a head coach in a game, breaking George Halas' record in doing so.
Although Crennel spent five-plus seasons as a head coach, he is probably best known for leading the Patriots defenses in the early 2000s. Crennel rejoined Bill Belichick, his longtime Giants co-worker, in 2001 and served as his right-hand man on defense. Tom Brady later became the Patriots' centerpiece, but Belichick and Crennel's defenses led the way in the early 2000s, lifting the Pats to three Super Bowl titles in four seasons. New England finished first and second in scoring defense during its 2003 and '04 championship seasons, respectively, when the team went 34-4.
The Browns employed Crennel as their defensive coordinator in 2000 and brought him back as their HC on the heels of Super Bowl XXXIX. While this did not reverse the struggling team's fortunes, Crennel led Cleveland to the playoff doorstep in 2007 — a 10-6 season. He resurfaced as a head coach with the Chiefs, taking over as Todd Haley's late-season replacement in 2011. The Chiefs handed the Packers their only regular-season loss that year, leading to Crennel's promotion, but their 2012 slate was a low point for the franchise, with a 2-14 season leading to Crennel being a one-and-done as Kansas City's full-time HC.
Bill O'Brien brought in Crennel as his DC in 2014, and after ex-Crennel charge Mike Vrabel served in that role in 2017, Houston again turned to the veteran following Vrabel's Tennessee exit. Two of J.J. Watt's three Defensive Player of the Year campaigns came under Crennel, who helped the team advance to the playoffs with the likes of Brian Hoyer and Brock Osweiler under center.