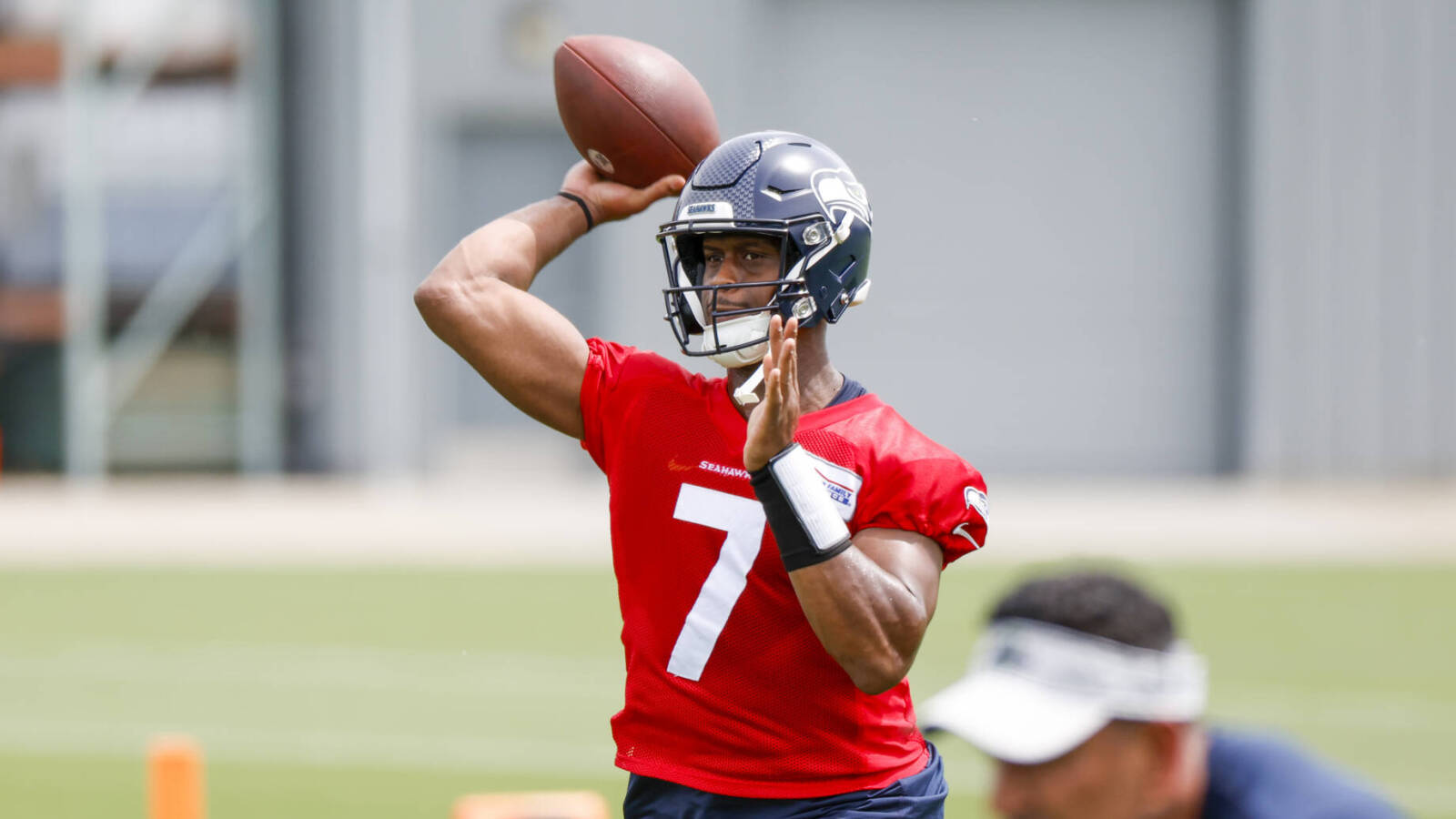 If the Seattle Seahawks had to play a game today, either veteran Geno Smith or 2019 second-round pick Drew Lock would serve as the team's starting quarterback for that encounter. However, Cleveland Browns signal-caller Baker Mayfield has repeatedly been linked in rumors with the Seahawks, and a report emerged last week claiming that "the interest between the Seahawks and Mayfield is mutual." 
Veteran linebacker K.J. Wright previously spent a decade with the Seahawks and earned a Super Bowl ring with the organization. Per Mike Florio of Pro Football Talk, Wright announced during a recent appearance on SiriusXM's "I Am Athlete Tonight" who he'd choose as the team's next QB1 now that Russell Wilson is with the Denver Broncos. 
"I'll tell you not Baker Mayfield," Wright said. "Not Drew Lock. We ain't gonna play those games. I'm team Geno all day."
Smith served as Wilson's primary backup in 2019 and 2020 when Wright was with Seattle. 
"Geno was good," Wright continued during his comments. "He was scout team quarterback. The dude has a cannon for an arm. He's intellectual, you know, having those two-minute drills during practice throughout the week, the man can play. Just trust him, just trust Geno. 

"And what I said was whoever you decide to be your starting quarterback, the other guy has got to leave. You cannot have both those guys in the building throughout the season. Because what's gonna happen? Let's say game three or four they're not playing as well. What are the fans gonna do? . . 'Put the backup in.' And so to hell with all that, whoever's the starting quarterback, the other guy, you've got to trade him or cut him."
Wright's words probably will do little to silence chatter about Mayfield making a move to Seattle, especially now that the 27-year-old has seemingly closed the door on playing for the Browns this fall even if new Cleveland starter Deshaun Watson is suspended for the entire season regarding allegations of sexual misconduct during massage sessions.