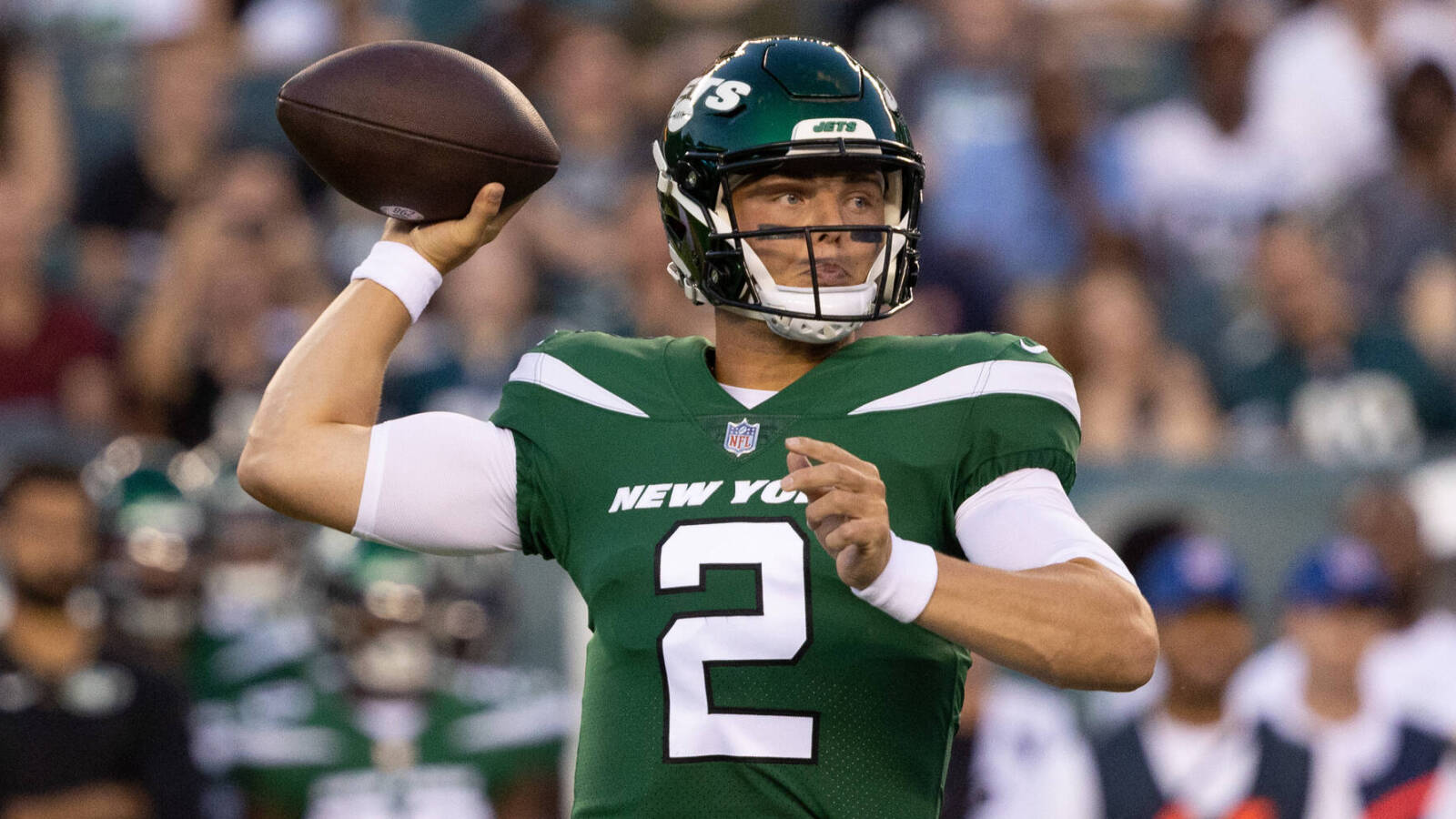 It appears the New York Jets avoided a complete disaster as it pertains to the health of second-year quarterback Zach Wilson. 
Fans and probably members of the Jets understandably feared the worst when Wilson went down with a non-contact knee injury during this past Friday's preseason opener against the Philadelphia Eagles. It was later learned, however, that Wilson suffered a bone bruise and torn meniscus in his right knee that would require him to have arthroscopic surgery but that may sideline him for only two to four weeks. 
Jets supporters received more positive news on Tuesday. 
ESPN's Rich Cimini and NFL Network's Ian Rapoport (h/t Kevin Patra) have both reported that Wilson underwent successful knee surgery on Tuesday. Rapoport added that Wilson "still has a shot to play in Week 1 against the Baltimore Ravens," but Cimini noted that the Jets won't have the 23-year-old take the field against a live defense "until he's fully ready" and instead have veteran backup Joe Flacco "in line to start" versus Baltimore on Sept. 11. 
Cimini also said that Wilson's procedure revealed "no surprises from the original diagnosis." If the signal-caller can't go against the Ravens, he'll attempt to return for the Week 2 matchup at the Cleveland Browns on Sept. 18. 
Flacco spent his first 11 NFL seasons with the Ravens and guided the club to a Super Bowl championship. He was named Super Bowl XLVII Most Valuable Player for his efforts in that February 2013 contest. 
The 37-year-old who completed 64.3% of 42 passes for 338 yards and three touchdowns with the Jets last season has admitted that possibly facing his former employer next month could spark some "crazy" emotions. Meanwhile, Baltimore head coach John Harbaugh said Monday that "we have great respect for Joe" as an organization. 
"We haven't played against his team yet, but it's been fun watching him, but it'll be different to play against him as an opponent," Harbaugh said of Flacco at that time.