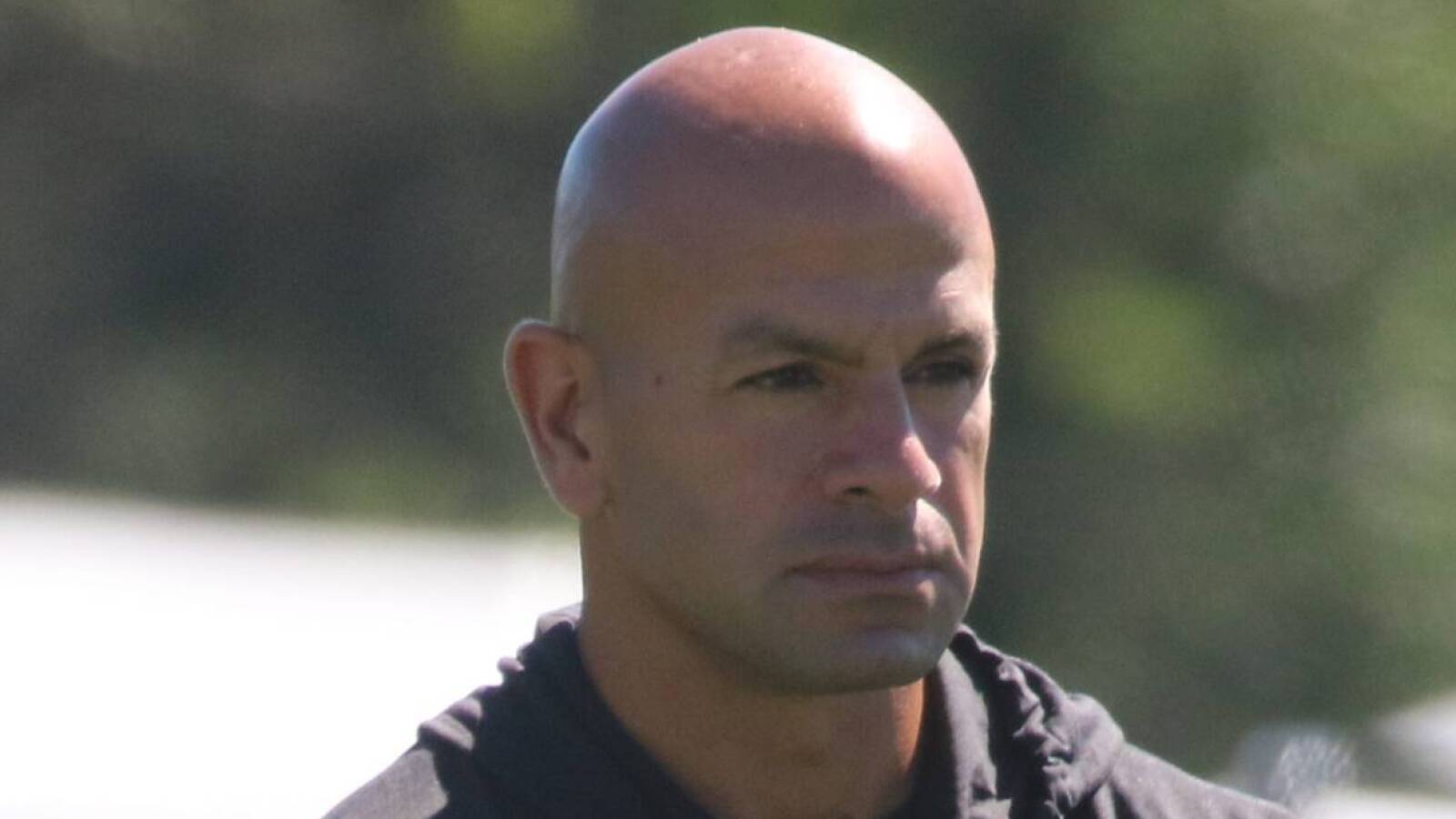 Guardian Caps, a soft and protective helmet shell, have appeared throughout the NFL as training camps kicked off this month. 
While teams at the high school and college levels have used the puffy helmet cover for years now, the NFL recently adopted them in an effort to reduce head injuries around the league. 
Earlier this week, the NFL announced that offensive and defensive linemen, linebackers, and tight ends, must wear Guardian Caps through the second preseason game, per a league resolution back in March. 
While the changes from the league are all in the name of player safety, New York Jets head coach Robert Saleh believes the caps may have unintended consequences. 
Saleh acknowledged the benefits of Guardian Caps but added that they could lead players into bad habits, which may eventually lead to injuries. 
"I do think because of the soft blow, it's kind of lending the players to use their heads a little bit more," Saleh told ESPN's Rich Cimini. "I do think that first time when they take it off — anybody who has played football knows the first time you take your helmet off or you hit with the helmet or you have a collision, there's a shock. I do think that if you're waiting until the first game for that shock to happen… I don't know, time will tell. It's just interesting with those Guardian Caps and what exactly are we trying to accomplish." 
Green Bay Packers head coach Matt LaFleur told USA Today's Ryan Wood that he "fully supports" the use of the caps and believes the intent is "totally legit." However, like, Saleh, LaFleur sees some possible issues.