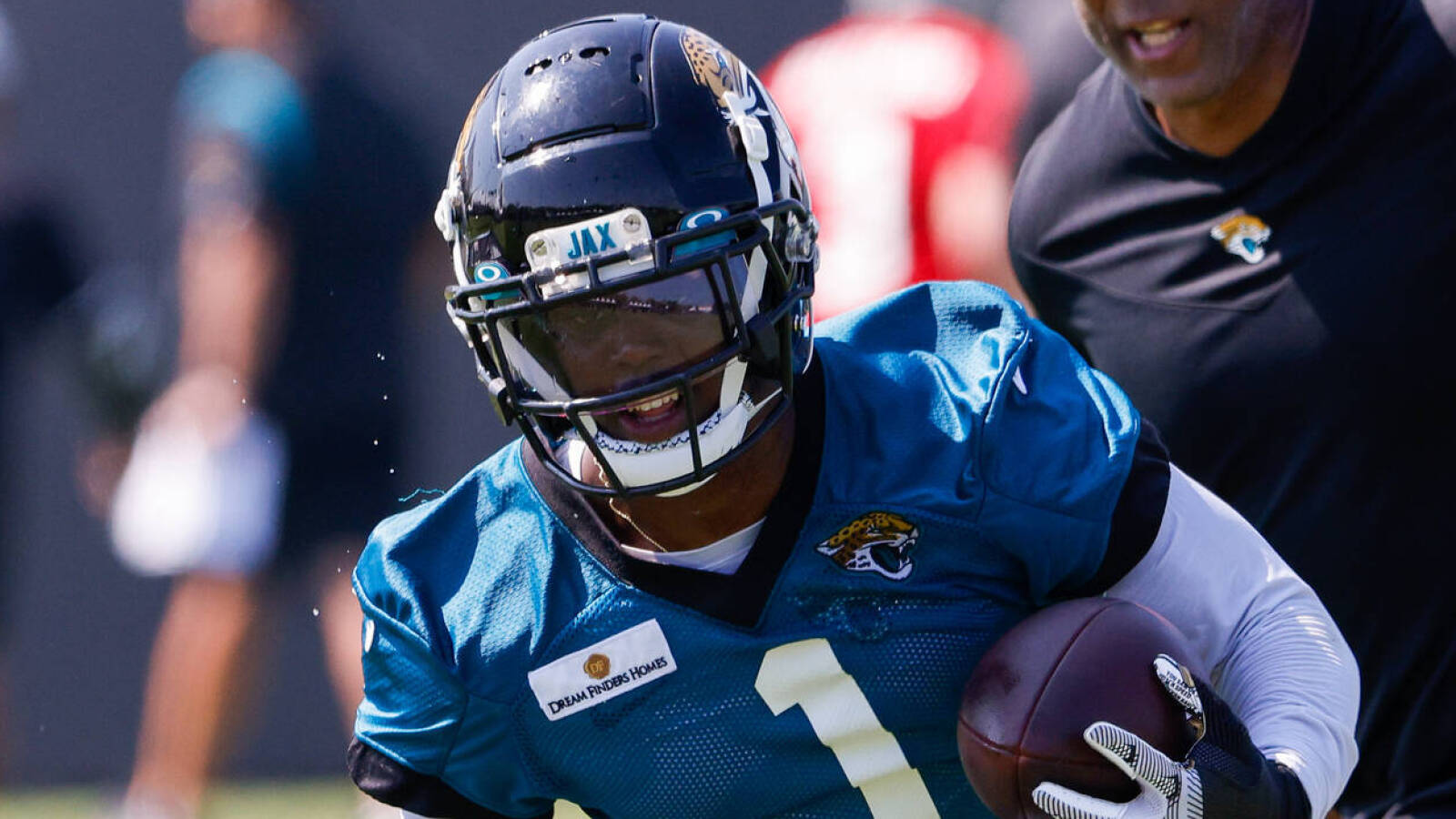 Last summer, then-Jacksonville Jaguars head coach Urban Meyer was experimenting with 2021 rookie running back Travis Etienne at wide receiver, so much so that fellow first-year pro and quarterback Trevor Lawrence was helping his former Clemson teammate learn receiver routes. 
Much has changed since then. 
Etienne missed what should've been his debut pro campaign with a Lisfranc injury to his left foot and Meyer was unceremoniously fired in December and later replaced by Doug Pederson. The 23-year-old recently said he'd like to be for the Jaguars what All-Pro selection Deebo Samuel was for the San Francisco 49ers last season. 
Samuel tallied 1,405 receiving yards, 365 rushing yards and 14 touchdowns across 16 regular-season games for San Francisco. 
"If I'm in those positions throughout the game and we get good matchups, we'll be able to exploit them," Etienne explained, per Jonathan Jones of CBS Sports. "So it's just me being able to do more and being valuable. Football is all about matchups so I mean if I could be like Deebo Samuel, I would love that. Honestly, the game is a game of productivity. If you can produce, the team is always going to have a need for you. It's just trying to be the best player I can be so I can be on the field at all times."
It's been reported that Samuel isn't keen on being a dual-threat talent and instead only wants to feature as a receiver moving forward. Etienne said he thinks his situation is different because he'd be leaving the backfield in certain instances to catch passes. 
"For me, that's taking less pounding on my body," he remarked. "For him, that's putting my pounding on his. You've got to see it from his perspective. For me, it's totally fine because I get to get outside in space and just work against DBs, smaller guys and I don't have to run between the tackles. Who wouldn't love that?"
Fantasy football owners may want to track Etienne's workloads during training camp sessions and ahead of their drafts, as he could prove to be somewhat of a sleeper pick if he gets his wish when the games begin to matter in September.