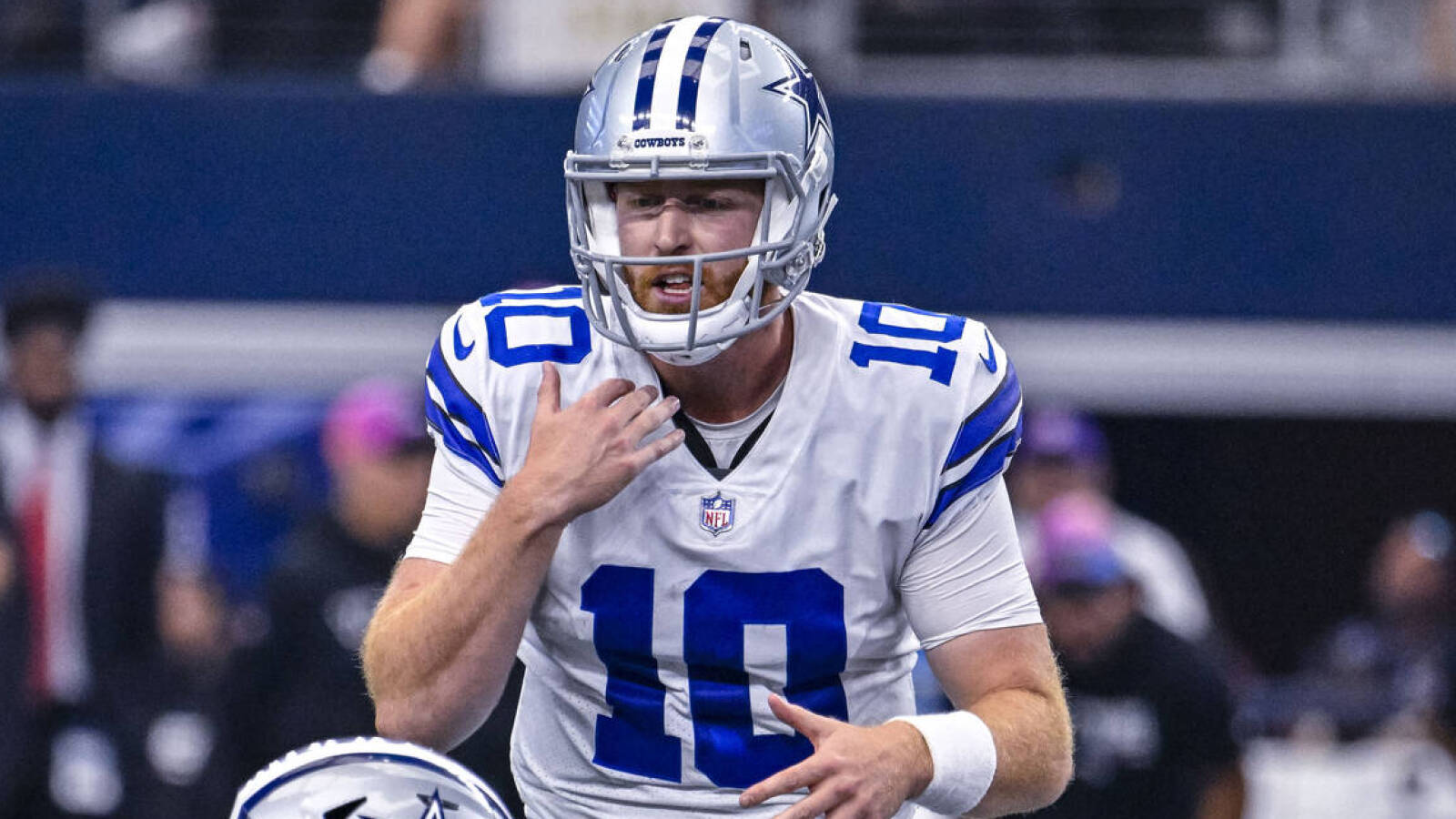 Dallas Cowboys owner and general manager Jerry Jones generated headlines when he said on Sept. 22 it would "be something if you had a dilemma as to which way you go" as backup Cooper Rush replaced the injured Dak Prescott in the starting lineup. 
Rush has guided the Cowboys to three consecutive wins as Prescott continues to recover from the thumb injury he suffered on Sept. 11, and some are now wondering if the 28-year-old could remain Dallas' QB1 for Sunday's game at the Los Angeles Rams even if Prescott is cleared to return to action. ESPN's Dan Graziano let it be known nobody should expect head coach Mike McCarthy to consider making such a decision. 
"Rush is a backup quarterback for a reason, and backup quarterbacks are, ideally, supposed to do exactly what Rush has done so far — give you a chance to win a handful of games if your starter has to miss time," Graziano wrote. "A full season of Cooper Rush does not maximize the potential of the Cowboys' offense, and, yes, that matters. No matter how good your defense is." 
Graziano also offered some insight into the mindsets of McCarthy and others heading into the Rams contest. 
"Prescott has abilities as a quarterback that Rush does not have, and once Prescott is ready to play, he needs to play," Graziano explained about the two-time Pro Bowler. "I truly believe the Cowboys understand this and that this is not a discussion they are having internally. It makes for really good fun for those of us who talk about them on the outside, but no, I don't think they're considering keeping Rush in the starting role once Prescott is healthy, nor do I think they should." 
Per ESPN stats, Rush began Monday fourth among eligible quarterbacks with a 74.0 total QBR and 11th with a 95.9 passer rating this season. He's completed 60.8% of his throws for 737 yards with four touchdowns and zero interceptions. 
McCarthy told reporters back on Sept. 23 that "there's no quarterback controversy" and that "Dak is our quarterback." One wonders if that could change for the 3-1 Cowboys if Rush continues to play well as Prescott recovers from injury.