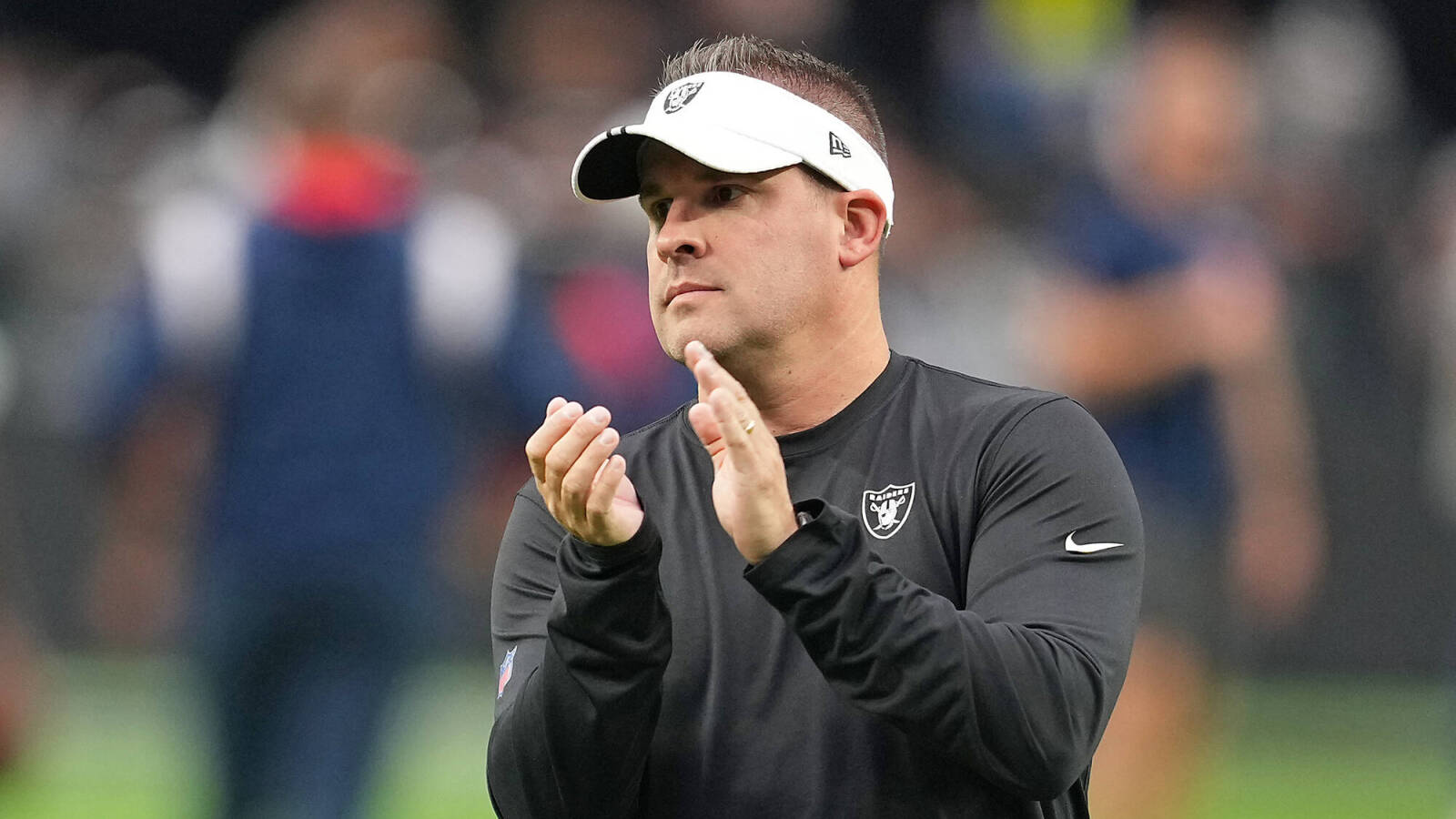 The aimless Las Vegas Raiders are 0-3. The teams that have beaten them are winless in their other six games, losing by an average of 16.2 points. 
Head coach Josh McDaniels has reiterated that Las Vegas must "learn how to win." Considering the team made the playoffs last year with a less talented roster, this is not encouraging. Neither is the fact that McDaniels is 1-10 over his past 11 games as an NFL head coach.
Raiders owner Mark Davis does not seem pleased. Following Sunday's 24-22 loss at Tennessee, Davis met behind closed doors with McDaniels, causing the winless coach to be late to his post-game news conference.
The conversation probably did not focus on visits to tourist destinations in Nashville.
McDaniels must be feeling pressure to surpass zero in the wins column. He's on pace to end up like former Raiders head coach Dennis Allen, who was fired after an 0-4 start in 2014.
McDaniels' team can make up ground.
Over the next four weeks, Las Vegas faces Denver at home, Kansas City on the road, has a Week 6 bye and then hosts Houston. Russell Wilson and the Broncos offense have struggled. Patrick Mahomes' Chiefs lost to the winless Colts in Week 3. The Raiders can get back in the mix with back-to-back divisional wins and a victory over the rebuilding Texans. 
No one anticipated the Raiders would struggle on offense, supposedly former offensive coordinator McDaniels' strength. 
The Raiders do not have direction offensively. Las Vegas remains unbalanced, passing 71 percent of the time — too much for a team with talented running backs on the roster. All-Pro wideout Davante Adams has only 48 receiving yards over the past two weeks. Former Pro Bowl running back Josh Jacobs has 135 yards rushing over the same period.
"There really aren't any obvious answers as to how the Raiders turn this around," Vic Tafur of The Athletic wrote. "You might even say the team is 0-3, and the patchwork offensive line has overachieved to this point."
McDaniels, who had an 11-17 record as Broncos coach from 2009-10, must prove he can be an NFL head coach.
Sunday's game is the biggest of his early Raiders career. Per the New York Times, the team has a 16 percent chance to make the postseason. If Las Vegas loses at home versus Denver, its playoff hopes will almost evaporate as 0-4 teams rarely make the postseason. The 1992 Chargers were the last to do it.
The Raiders do not have to "learn how to win," but McDaniels does.