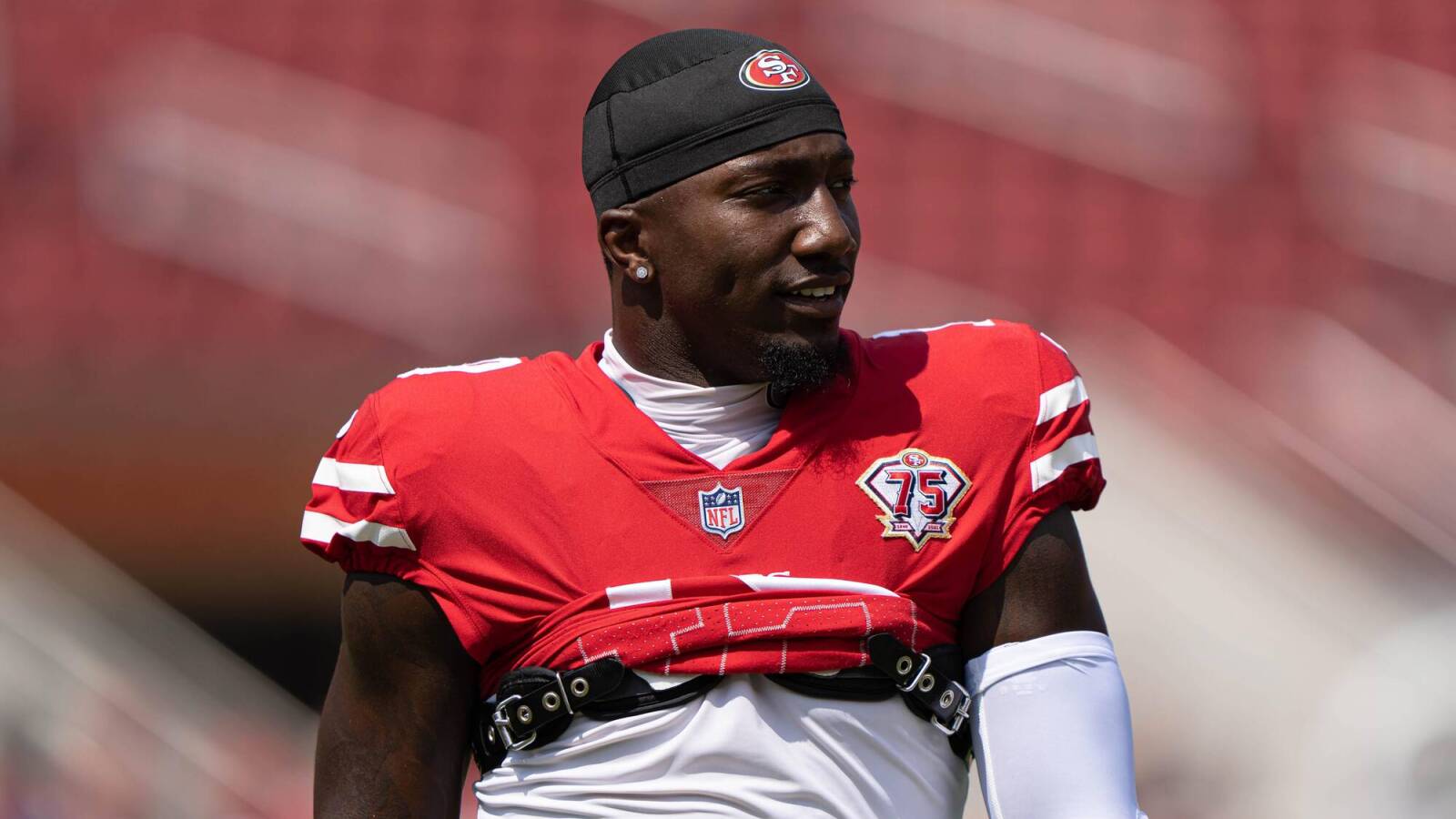 Back before this year's NFL Draft, San Francisco 49ers general manager John Lynch insisted he could not "envision a scenario where we would" trade dual-threat talent and All-Pro selection Deebo Samuel despite Samuel's known desire for a fresh start heading into the final year of his rookie contract. 
Samuel hasn't been moved and also hasn't signed an extension with the 49ers, but it appears Lynch isn't yet ready to back down.
According to Kevin Patra of the league's website, Lynch was asked at a Dwight Clark Legacy series event about Samuel's status. 
"Well, we haven't traded him, and — I've used the word fool — I'd be a fool to trade him, so yes, Deebo will be part of the 49ers this season," Lynch remarked. 
Lynch's stance makes sense in that Samuel was the team's offensive most valuable player who finished the 2021 season with 1,405 receiving yards, 365 rushing yards and 14 total touchdowns. It's also worth noting Lynch has made it clear he's not keen on trading veteran quarterback Jimmy Garoppolo for pennies on the dollar even though 2021 rookie Trey Lance is the team's QB1 for organized team activities as the 49ers prepare to make another run toward a potential Super Bowl berth. 
Patra notes that the 49ers' mandatory minicamp is scheduled for June 13-15 and also that head coach Kyle Shanahan said late last month that Samuel is expected to attend those sessions. The 26-year-old could, however, send quite a message by remaining absent through the middle of June.