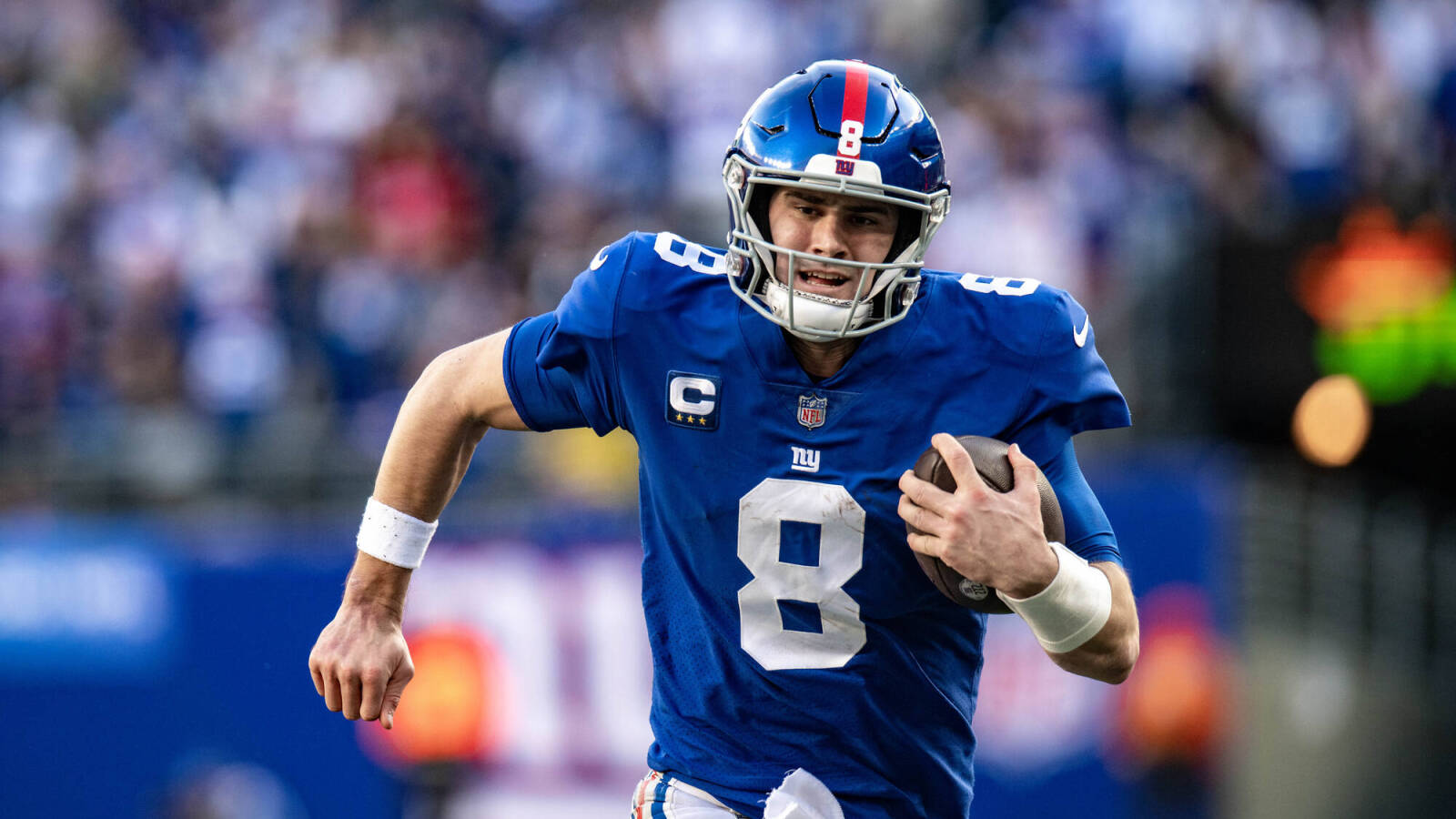 After a breakout regular season under a new regime, QB Daniel Jones has played his way into a second contract with the Giants. The sides are reportedly making progress toward an extension, per Boomer Esiason of CBS Sports.
Before the season, New York declined Jones' fifth-year option, guaranteeing that his contract would expire after this season. The Giants are unlikely to let Jones get anywhere close to free agency, though, after a successful season under new head coach Brian Daboll.
The fourth-year quarterback set a career-high with 3,205 passing yards, with 15 touchdown passes and a league-leading 1.1% interception percentage. Jones also set career highs with 708 rushing yards and seven rushing touchdowns.
The quarterback market is booming.  Nine of the league's starting quarterbacks are paid at least $40 million on average annually. Spotrac values Jones' market with a projected average annual salary of $25.5 million. 
Per Spotrac, a three-year, $76.6 million deal would be fair for Jones.
The Giants are projected to have the third-most salary cap space in the NFL this offseason ($56 million), per Spotrac. That space is sure to disappear quickly, however, if the Giants extend RB Saquon Barkley and DT Dexter Lawrence.
Jones established himself as the future of the Giants this season and should be paid accordingly. He is about to embark on the Giants' first postseason since 2017.
 A fairytale run through the playoffs could give Jones even more negotiating power this offseason.