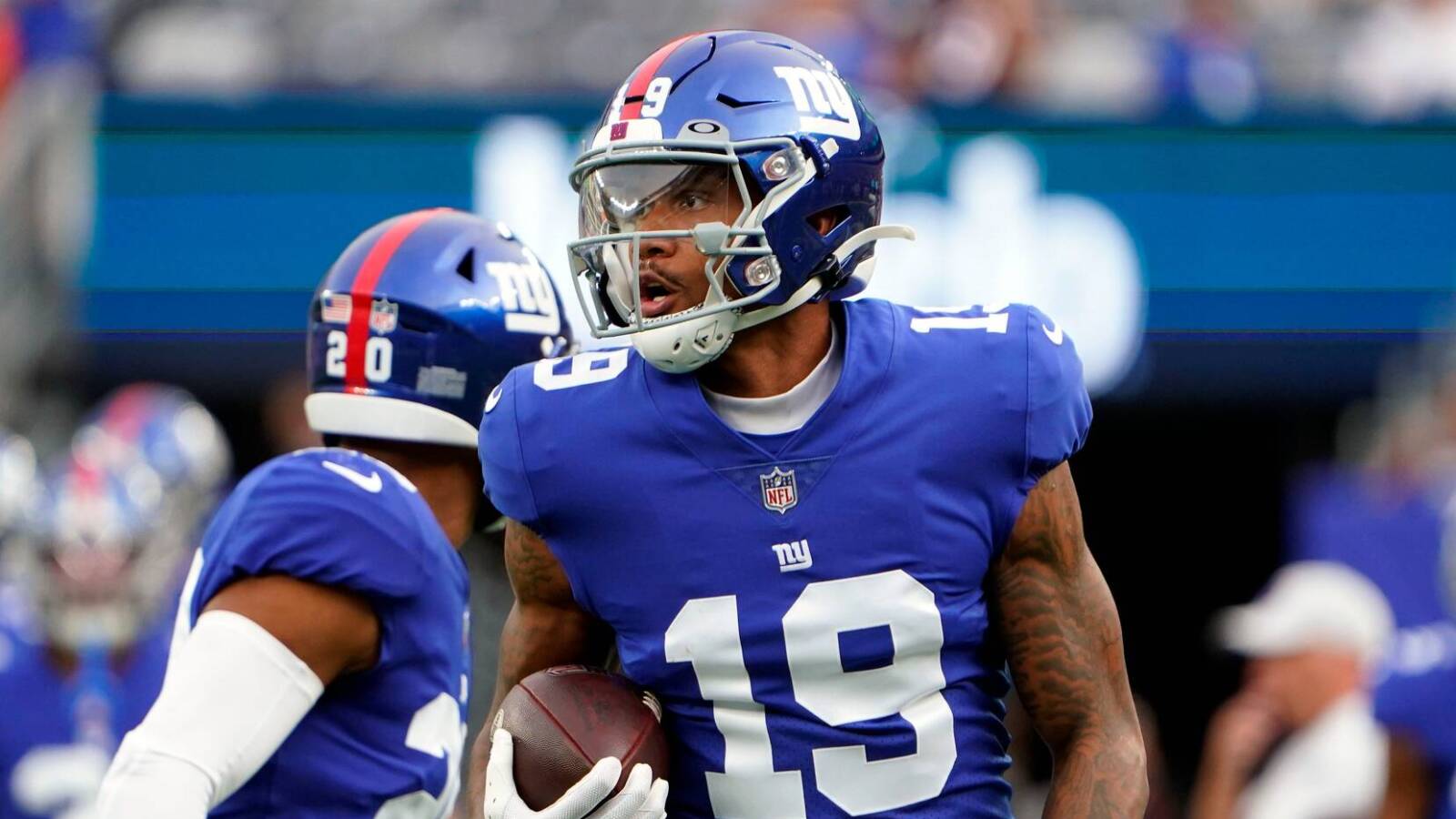 New York Giants veteran wide receiver and 2021 big-money acquisition Kenny Golladay made it clear Wednesday that he's upset over his lack of playing time and targets coming off this past Sunday's 19-16 win over the Carolina Panthers, during which he logged only two offensive snaps as the Giants improved to 2-0 on the season. 
Per Ryan Dunleavy of the New York Post, Giants head coach Brian Daboll didn't seem too bothered by Golladay's comments or place on the depth chart while speaking with reporters on Thursday. 
"I've been in the NFL a long time," Daboll explained. "I don't know that I've ever been part of any team where someone's not happy about something. I have great respect for Kenny. I'm glad he's not happy he didn't play – that shows competitiveness. He's been a pro and we'll see how it goes this week." 
Golladay put pen to paper on what was reported to be a four-year deal worth up to $72 million to join the Giants in the spring of 2021 and then tallied 37 receptions for 521 yards and zero touchdowns in his first season with the organization. Across a pair of games as part of Daboll's offense, Golladay has just two catches for 22 yards. 
During his Wednesday remarks, Golladay insisted that coaches and general manager Joe Schoen have assured him he's doing "everything right" and handling himself "the right way" away from Sundays. 
"We have private conversations," the first-year coach said Thursday of such discussions. "We have good conversations. We're in a good spot." 
Everybody within the Big Blue community is flying high following back-to-back victories to start the season, but the harsh truth of the matter is that the New York offense desperately needs a No. 1 receiver to step up in a big way beginning with Monday's prime-time matchup against the 1-1 Dallas Cowboys. Daboll suggested Golladay will have to earn such a role via his work in practices, but it's also possible that a coaching staff that had nothing to do with bringing the 28-year-old to New Jersey wants to go in a different direction regardless of his contract status.