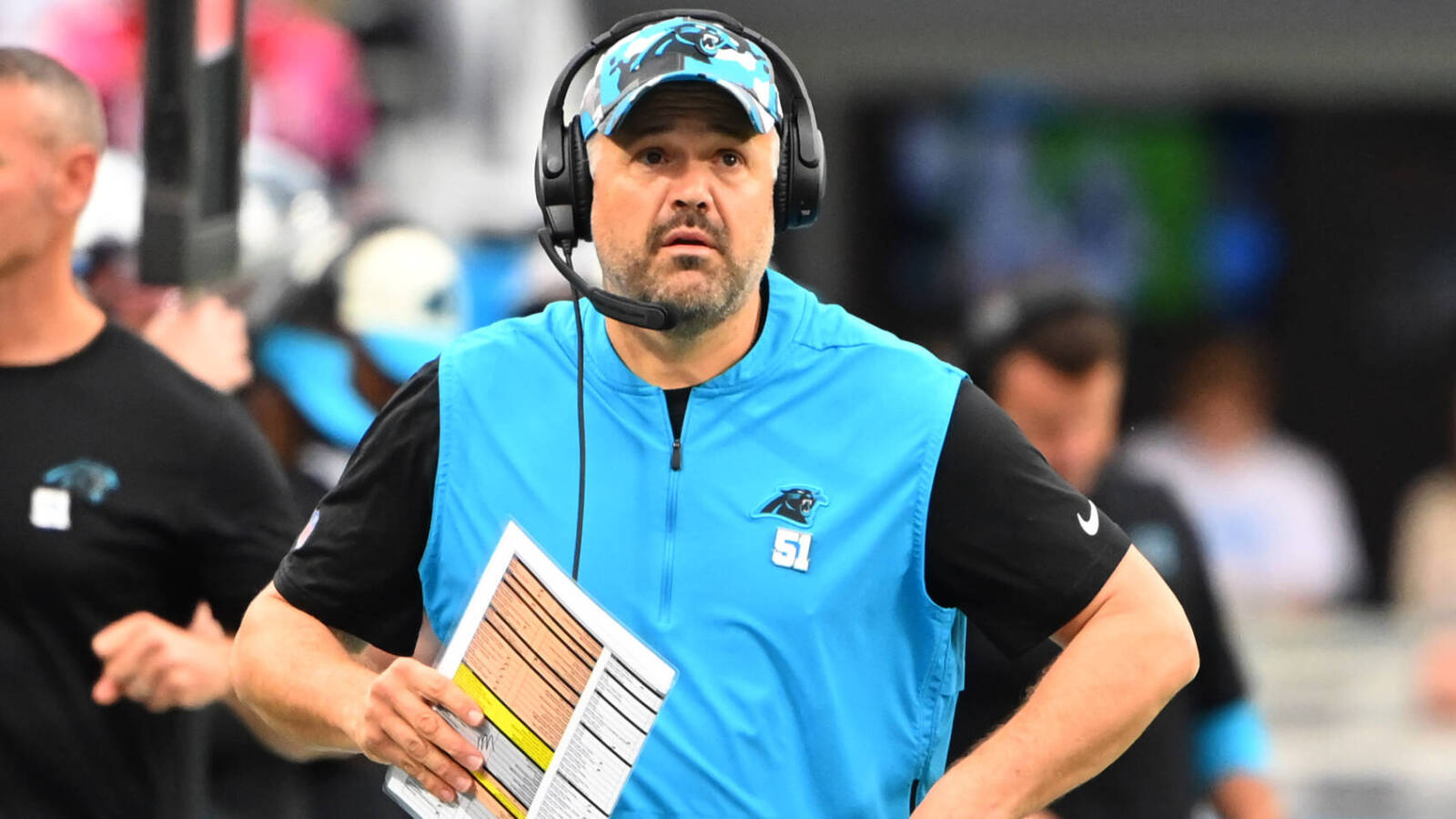 Matt Rhule is opening up about his time as head coach with the Carolina Panthers, first writing a piece for the 33rd Team and then appearing on "Good Morning Football" on NFL Network.
On Monday, Rhule examined what went wrong in Carolina and his biggest takeaways from his two-plus years as an NFL head coach for the 33rd Team.
"If I could go back, I would try to find different ways to connect, because at the end of the day, great coaches connect with their players," wrote Rhule. 
His first year as Panthers coach coincided with the COVID-19 pandemic, which meant the team followed Centers for Disease Control and Prevention guidelines on wearing masks and social distancing. Rhule suggests those necessary precautions affected his ability to connect with his players until this season.
"My relationships with the guys this year were so different, so much stronger than they had been in Year 1 and Year 2," he wrote.
Rhule also said outside noise impacted his coaching in Carolina more than it ever did in college.
"The other thing I would do, which I probably did better in college than I did with the Panthers, is trust myself… If I'm going to be the head coach and going to be held accountable for it, I'm going to do it my way."
On Tuesday, Rhule went on NFL Network's "Good Morning Football" to discuss what it's been like not being a head coach for the first time in 11 years while reiterating his wish to have better-connected with the team's star players.