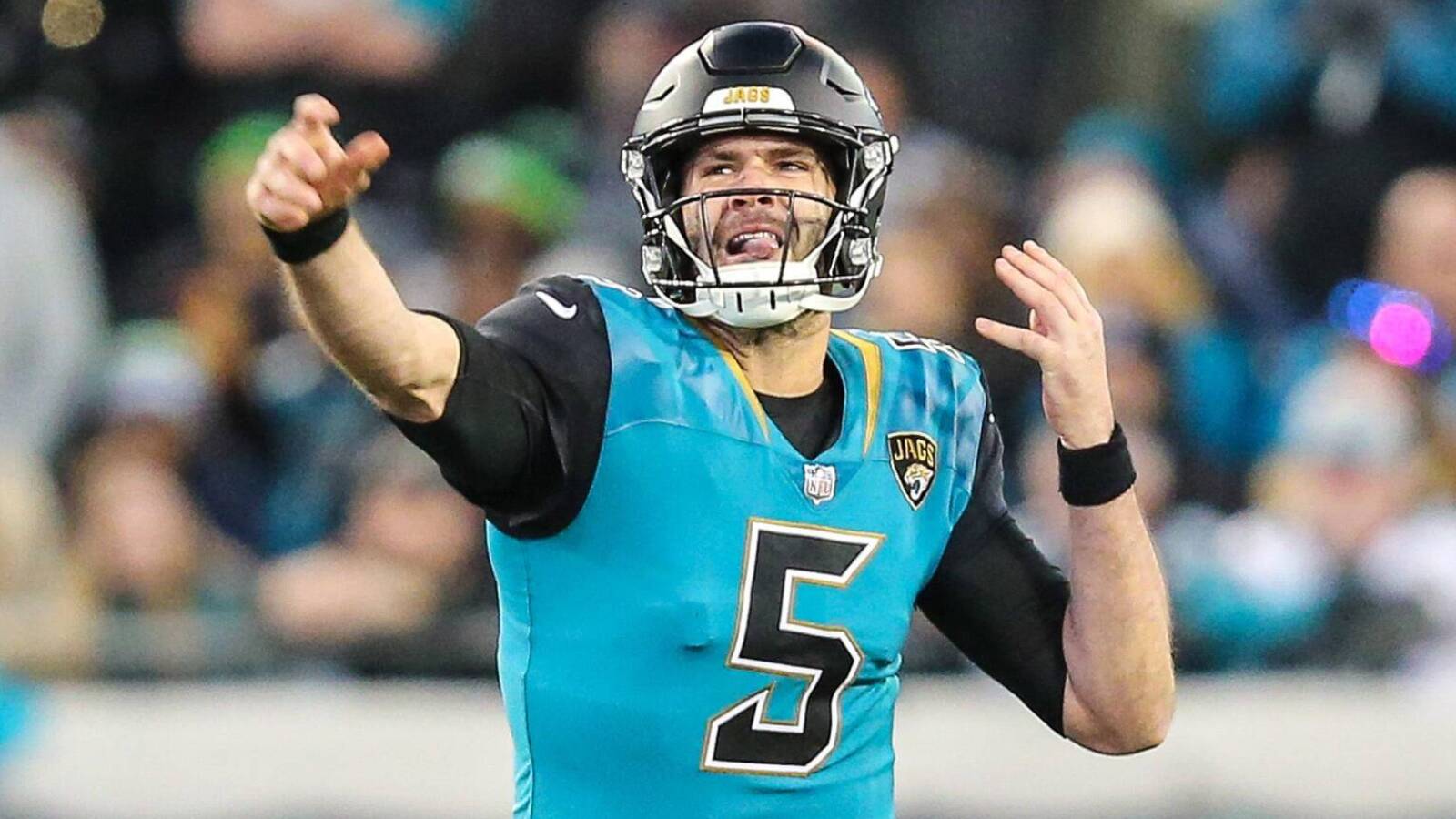 The No. 3 pick of the 2014 NFL Draft has ridden off into the sunset without giving anybody any advance warning. 
Per Jeremy Layton of the New York Post, quarterback Blake Bortles confirmed on the latest edition of the "Pardon My Take" podcast that his playing career has come to an end. 
"I have not touched a football since January. I have officially retired," Bortles explained. 
The 30-year-old hadn't appeared in a meaningful game since the 2019 NFL season and apparently made his decision some time ago. 
"I didn't tell anybody I retired," Bortles continued during his comments. "A couple of months ago, probably, just didn't tell anyone. So, I guess you guys are kind of the first to hear it publicly, maybe?" 
Bortles entered the league when the Jacksonville Jaguars drafted him third overall in 2014, and he helped that organization reach the AFC Championship game in January 2018. The Jaguars dropped that contest to the New England Patriots, and they then moved on from Bortles after the subsequent campaign. 
Bortles later enjoyed cups of coffee with the Los Angeles Rams, Denver Broncos, Green Bay Packers, and New Orleans Saints but never found a long-term home with any of those clubs. He somewhat jokingly admitted during the podcast he could be enticed to return to an active roster for the right offer. 
"Two [years] for $15 million? I would be there in a heartbeat," Bortles said about potentially signing for a quarterback-needy team this fall. 
Assuming Bortles is retired, he ends his career with 17,649 passing yards, 103 touchdowns through the air and 75 interceptions.