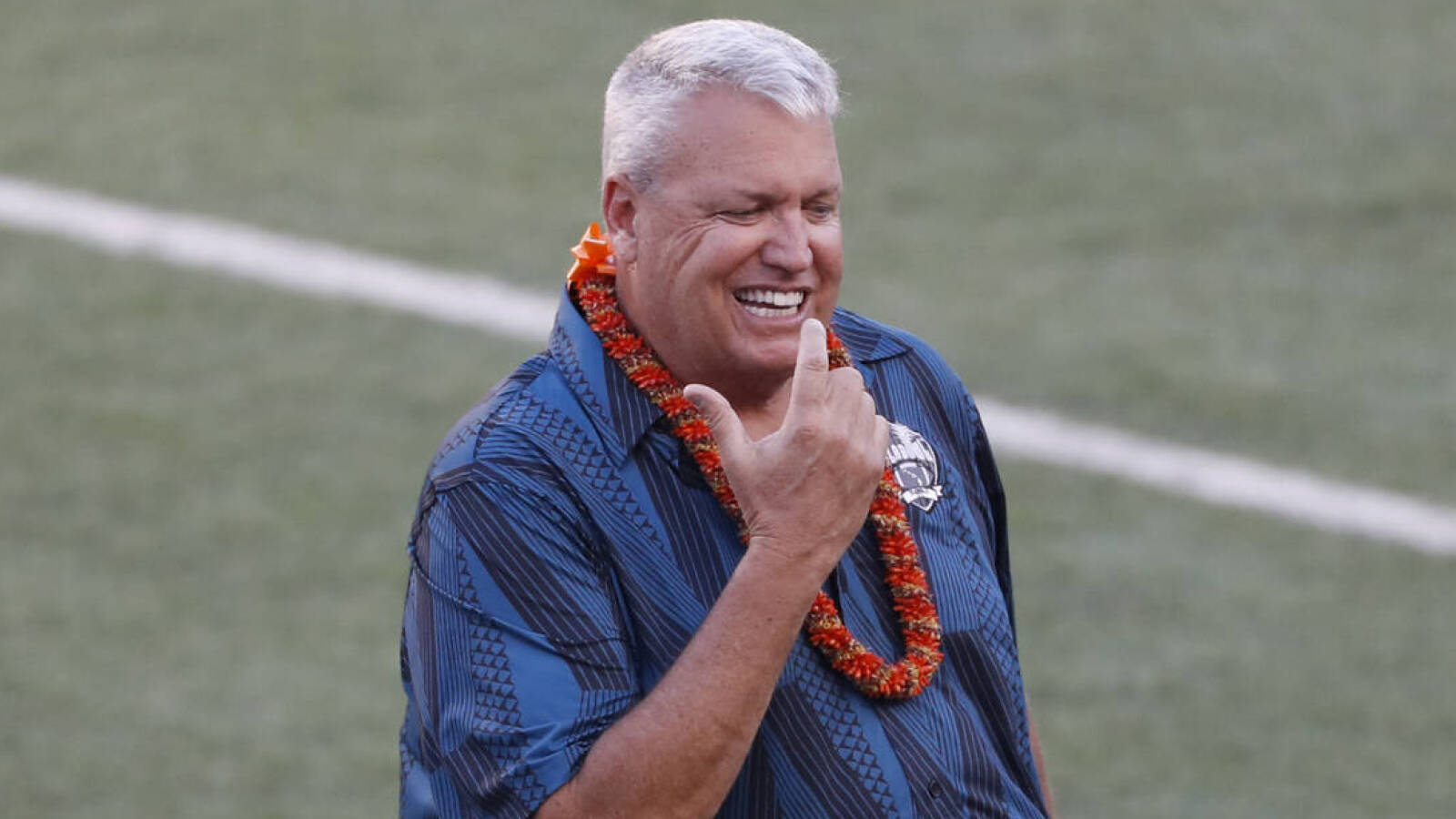 Former NFL defensive coordinator and head coach Rex Ryan has rarely been one to keep his opinions to himself throughout his career in pro football regardless of if he is speaking with reporters at news conferences or making points as an on-air ESPN figure.
It appears CBS is banking on that personality shining through during an upcoming reality-television competition.
According to TMZ Sports and Dalton Ross of Entertainment Weekly, Ryan is part of the roster for season 34 of CBS' "The Amazing Race" reality competition series. The 59-year-old is teaming up with Tim Mann, a 40-year-old probation officer who, per TMZ, has been Ryan's friend and "golf buddy" for roughly six years. 
Fittingly, the two are referring to themselves as "Team T-Rex" heading into the competition.
Ryan and Mann will be racing around the world as they attempt to defeat other teams and ultimately win $1 million. The latest season of "The Amazing Race" is set to debut on Sept. 21 at 10 p.m. ET on CBS. 
Ryan famously earned his one and only championship ring coaching the defensive line of the Baltimore Ravens team that defeated the New York Giants to win Super Bowl XXXV in January 2001. As a head coach, he took the New York Jets to AFC Championship appearances for the 2009 and 2010 seasons but never guided Gang Green to a Super Bowl. 
Ryan last served as a head coach with the Buffalo Bills during the 2016 season. He was relieved of his duties in December of that year and eventually found a home with ESPN.