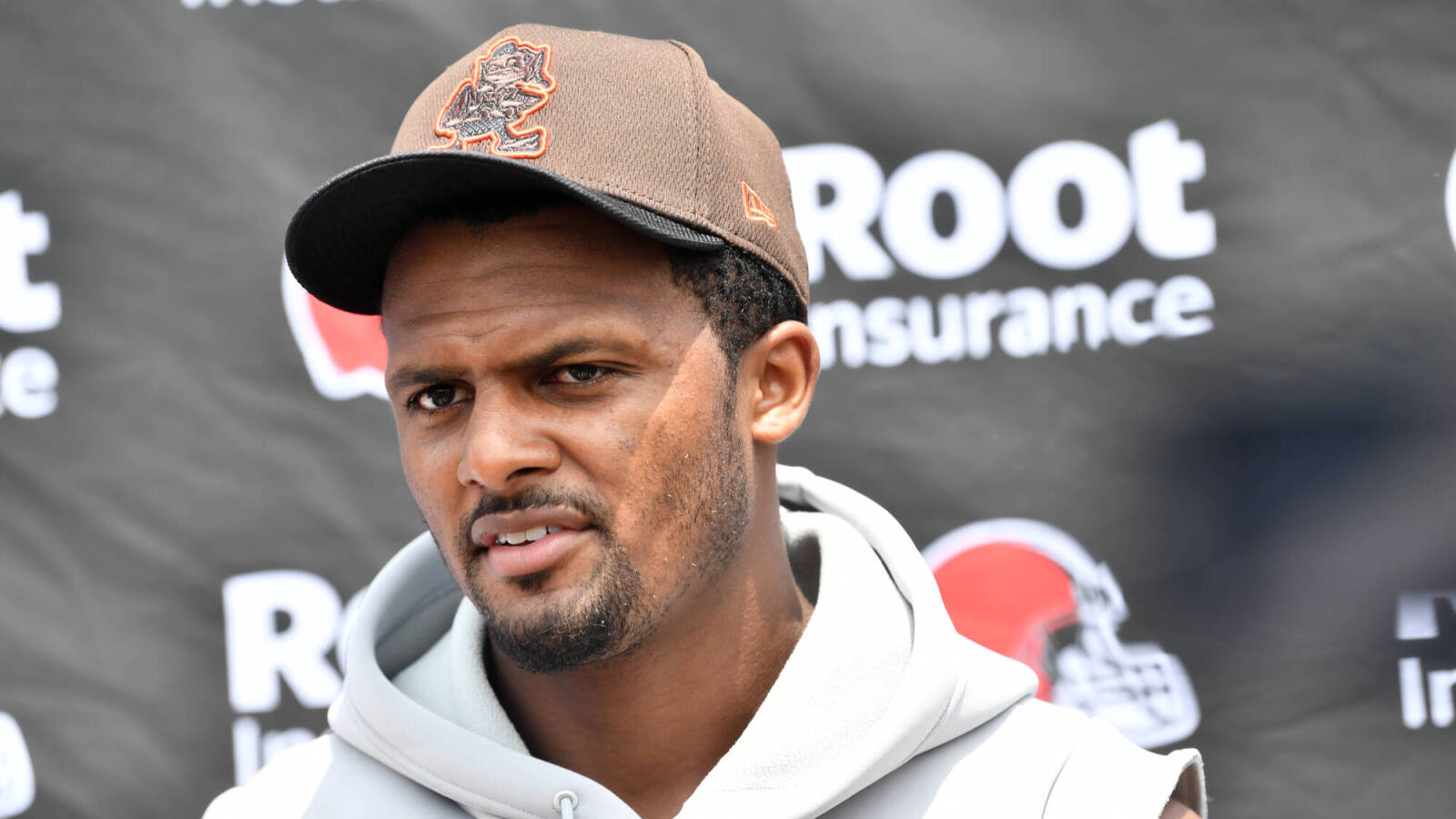 The Deshaun Watson situation is set to begin its next phase Tuesday, but there has also been a significant development in another aspect of the ongoing saga. Tony Buzbee, the attorney representing Watson's reported victims, has issued a statement that the first case against the Texans related to Watson's alleged sexual misconduct has been filed (Twitter link via ESPN's Jake Trotter).
The statement indicates that this case is "the first of what will likely be many" filed against the team. "Suffice it to say," it continues, "the overwhelming evidence collected indicating that the Houston Texans enabled Watson's behavior is incredibly damning. We believe the Texans knew or most certainly should have known of Watson's conduct."
It came out earlier this month that Watson's former employer would be included in the litigation he is facing. The Texans are being brought into focus as a result of their alleged actions to facilitate Watson's message sessions, including providing him accommodation at the Houstonian Hotel as well as non-disclosure agreements to bring to those sessions. The timing of these alleged actions (which are detailed in The New York Times report that shed further light on the scope of Watson's behavior) is significant, as the suit argues that the Texans were aware of Watson soliciting massages online as early as June 2020 (Twitter link via Jonathan Jones of CBS Sports).
Per USA Today's Josina Anderson, (on Twitter), the Texans have released a statement in response to today's development: "We are aware of the lawsuit filed against us today. Since March 2021, we have fully supported and complied with law enforcement and the various investigations. We will continue to take the necessary steps to address the allegations against our organization."
As Trotter illustrates, the new suit also contradicts the Browns' claims of conducting due diligence on Watson before agreeing to trade for and extend him (Twitter link). It has already been reported that the Browns are not looking to void the 26-year-old's deal, leaving them fully committed to him, even if he is suspended for the 2022 campaign.
More will be learned on that front as early as Tuesday, but regardless of the punishment handed down to Watson individually, the Texans are apparently in line for a significant legal battle of their own.