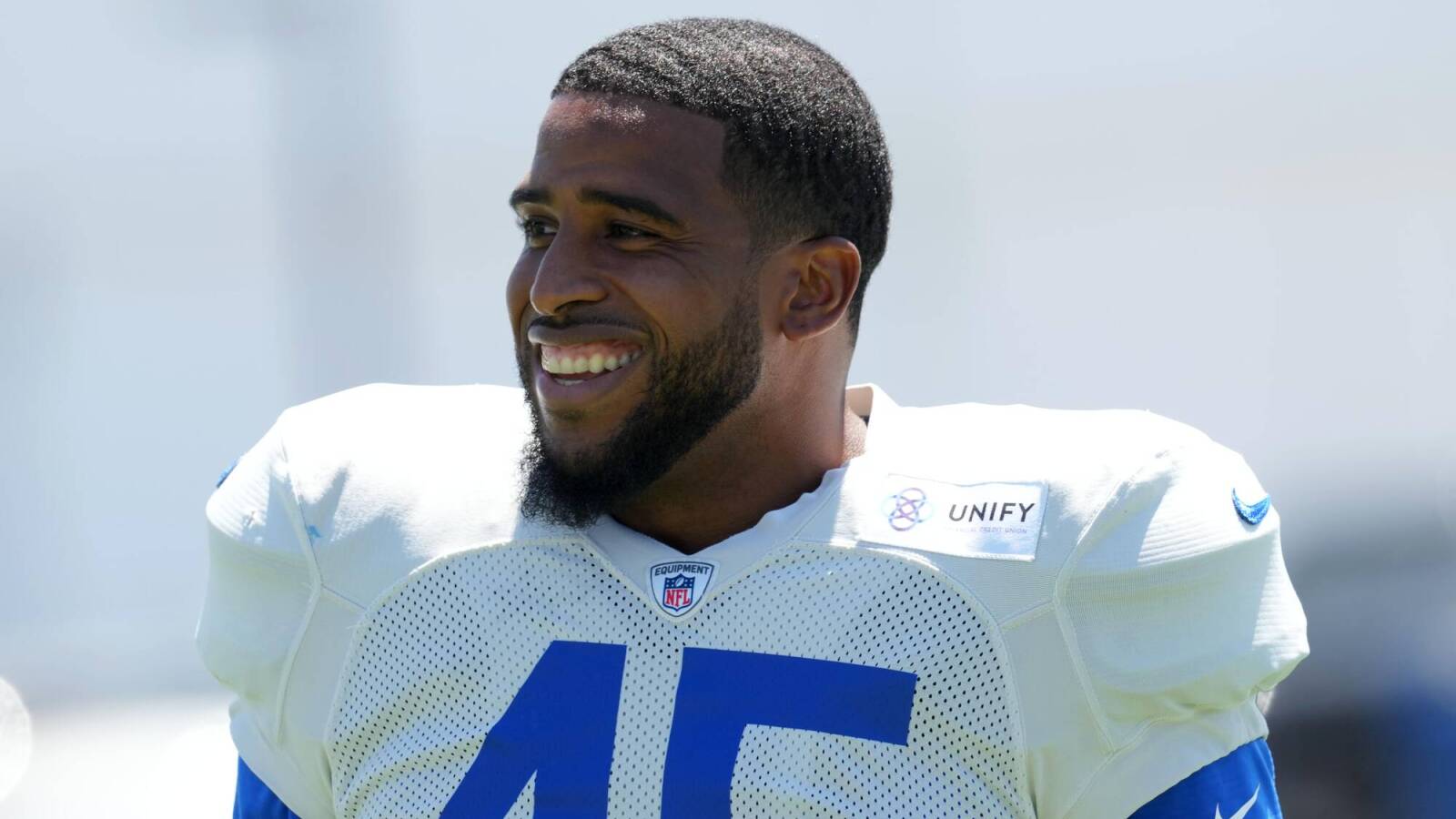 If you weren't glued to social media during Monday Night Football this week, you might have missed footage of a fan running onto the field with a pink flare before being taken down by Los Angeles Rams linebacker Bobby Wagner.
Turns out that fan is none too happy about being leveled by an NFL defenseman, and has reportedly filed a police report over the incident, according to TMZ.
Per the report, the fan went to the Santa Clara County police and filed a report on Tuesday following the San Francisco 49ers' 24-9 victory over the Rams,  although no other details have the report have been disclosed.
A representative for the organization Direct Action Everywhere — an animal rights group the fan is part of — told TMZ the report "stems from 'blatant assault' by two Rams players."
There were two fans who jumped the railing with pink smoke bombs during the second quarter of Monday night's game. TMZ reported that one fan, a woman, was stopped by security before she could run onto the field, while the other fan proceeded to race across the gridiron before being stopped by Wagner.
The organization said the stunt was to raise awareness about an upcoming trial involving stolen pigs from a factory farm, TMZ said.
There has not yet been a response from Wagner or the Rams on the matter.